The best activities to do on Halloween with girlfriends
Scary ideas, from ghost tours to haunted places to zombie walk
The witches' night is coming and are you ready? If you've already watched the fashion shows for costume and make-up inspiration, rounded up friends and girlfriends and decided on the menu for the evening, but still don't know what to do to celebrate properly on 31 October, don't worry. There's still time to get organised. G-Club has picked 5 "spooky" experiences for Halloween: from ghost tours to haunted locations to a zombie walk in the style of The Walking Dead, only funnier. For the perfect mix of scary and fun.
Horror Marathon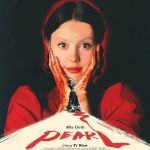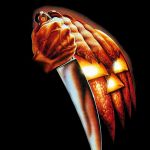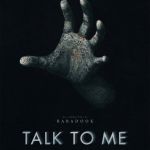 Is there anything more classic than a horror marathon for Halloween? It's still the easiest idea to spend an evening with friends. All you need is a comfy couch, maybe some blankets to cover your eyes during the scariest scenes, and something to munch on. There are two options: Be a daredevil and try crickets and worms, or go back to being a teenager and stuff yourself with sweets, candies and crisps. However, the real highlight of this girls' get-together are the films. G-Club has prepared a selection of films and TV series about magic, otherwise Milan's Beltrade Cinema is dedicating the entire 31 October and 1 November to the theme of fear with a film line-up that includes Halloween: The Night of the Witches, Talk to Me, Mad God, Profondo Rosso, X - A sexy horror story and Pearl.
Zombie Walk
From Glastonbury to Mexico City, from Paris to New York, the living dead come out of their graves at Halloween time and take to the streets, hurling incomprehensible verses and frightening passers-by with their corpse-pale stares. To mark 31 October, several zombie walks are also being organised in Italy. One is planned in Milan for young people and children and one in Rome at Cinecittà World for people of all ages. If there's no zombie walk planned near you, you can team up with friends, spread the word and meet up in the city centre for a different kind of trick-or-treating than usual. The zombie walk is now a widespread custom around the world, a way to banish the fear of death and for some, in company. Added bonus? Make-up enthusiasts can use the hours to watch beauty tutorials on TikTok and experiment with eyeshadows and concealers.
Creepy Escape Room
Looking for a different, unique and adrenaline-fuelled experience? Then an escape room might be just the thing for you. On 31 October, it's Dal Verme Castle in Zavattarello (PV), where Das Asyl Vergessen - Forgotten Asylum takes place. Suddenly it'll be like being in a horror movie or a video game. It's 1943, Italy is divided in two. Barracks, schools and hospitals are occupied and converted for war purposes. Madness is rampant and even the castle is no longer what it seems. Volunteers are needed to stop the apocalypse. Are you ready?
Ghost Tour
Everyone knows it (at least those who grew up watching horror films): On the night before All Saints' Day, the veil separating the world of the living from the world of the dead thins and the boundaries blur, allowing ghosts to roam freely among us. The real challenge, then, is to test one's mettle and prove the truth of this theory by visiting one of the many haunted places in Italy. The choice is vast and variously creepy: from the Capuchin catacombs in Palermo to the castle of Montebello in the province of Rimini, said to be haunted by the ghost of Azzurrina, a little girl who lived in the 1300s and disappeared in mysterious circumstances. From Sunday 29 October to Wednesday 1 November, the castle of Bardi (Pr), famous for the ghosts of the unlucky lovers Soleste and Moroello, will host a macabre and terrifying event dedicated to witches, vampires and other monstrous creatures. Also popular these days are organised ghost tours that take you from Genoa to Naples to the creepiest, most magical and haunted places in our cities. In Milan, for example, there is one that winds through the walls of Sforzesco Castle and Sempione Park in search of the veiled lady.
Murder mistery dinner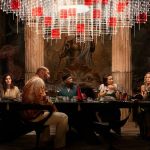 Have you ever read a classic by Agata Christie or watched Knives Out on Netflix? The mechanism is the same: a group of friends (or even strangers) meet for dinner. Each of them embodies a character. At some point, one dies and all the others have to find out who the murderer is. Murder mistery dinners are now widespread and can be found in every city, but if you want, you can easily organise them in your own home. All you need is a little imagination and acting talent.
Inside the head of a dark genius
For many, Halloween coincides with a marathon of Tim Burton's films, but this year his fans can treat themselves to a special experience and delve into the director's mind. How to do it? By visiting the exhibition The World of Tim Burton, dedicated to the dark genius by the National Cinema Museum. A site-specific exhibition has been set up at the Mole Antonelliana in Turin, divided into nine thematic sections and featuring more than 500 original artworks from the very beginning to the most recent projects, including sketches, paintings, drawings, photographs, concept drawings, storyboards, costumes, moving works, maquettes, puppets and life-size sculptures. And if you can't make it on 31 October, don't worry, the exhibition will remain open until 7 April 2024.
Write/Text to your ex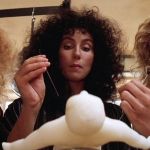 There are many things you can do alone or with friends on Halloween (but also on other days). The scariest? Write to your ex. If you feel the overwhelming urge to text in between movies and taffy, pray you have a friend by your side to snatch your phone from your hands and remind you one by one of all the reasons you broke up. Then you will feel the horror rise up inside you. Better get a doll and fill it with needles like in the Witches of Eastwick.