How to become PR, the example of Virginia and Chiara
Between strategies, events and a dense network of connections and relationships
Milan is the nerve centre of 360-degree communication and public relations. Fashion, design, music, art, food & drink and nightlife set the rhythm of the city and make it known to the rest of the world thanks to the expertise of PR agencies. Many of them are run by women. Talented, competent, versatile and innovative, they have the ability to make the projects of the brands and people who rely on them unique, interesting and effective. Dinners, concerts, exhibitions, tastings, lectures, events for professionals and the public, product placement are just some of the weapons at their disposal to act as sounding boards for their clients and put them in the spotlight. How? With careful, organised and tailored work based on a complex and intricate combination of expertise, diplomacy, vision and an excellent network of relationships.
The complex world of public relations
According to the Public Relations Society of America, "Public relations is a strategic communications process that builds mutually beneficial relationships between organisations and their audiences". In reality, PR people are storytellers who generate positive publicity for their clients through networking, seeding, product placement and events. They work with the team, senior management and the marketing department to identify the most appropriate strategies for corporate communications, using their knowledge and intricate networks of relationships to create unique experiences and shape the company's image and brand identity so that those who have hired them achieve their promotional goals.
Barbara Vitti, the Milanese who invented the "pierre"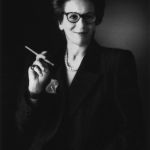 Before her, the "pierre" did not exist. They were simply girls of noble birth who provided their telephone diaries and their contacts full of noble and high-sounding names to the fashion designer or brand, who in return gave them a salary and thus ticked off the work in bourgeois livelihoods. Barbara Vitti was different. She had vision, foresight, practical sense and the ability to make herself heard. When others confined themselves to handshakes and phone calls, she met regularly with four fashion industrialists, the so-called "Group of 5", to determine communication strategies and trends. It was she who suggested the use of posters to Giorgio Armani and ensured that the designer ended up on the cover of Time in 1982. And it was also Vitti who realised that Valentino's image seemed too far removed from the people and staged a fashion show Maison in the designer's hometown of Voghera in front of more than ten thousand astonished eyes. In doing so, she invented storytelling in fashion and contributed to the worldwide success of Made in Italy.
Virginia Galateri di Genola and Chiara Fornari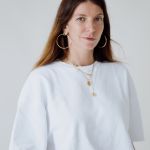 Vitti's legacy has been taken on by many enterprising and capable businesswomen, such as Virginia Galateri di Genola and Chiara Fornari, founder of the Pilot Room agency. Their backgrounds are similar, as is their idea of what a PR agency should offer. Galateri di Genola was born in Turin and, after graduating in economics and commerce, first worked in marketing between Milan, London and New York and then dedicated herself to public relations in the fashion and luxury industry, a job that links her to that of the fashion magazine Vogue Italia. Fornari, who was born in 1979 and has a degree in literature from the University of Milan, started her career as a journalist and writer for some TV shows, then dedicated herself to the digital world as a web content manager, specialising in digital consultancy, digital PR and social media average. Together they founded Pilot Room in 2016 to "capture the market's ever-increasing need for an innovative and integrated approach to PR versus more traditional methods with a strong analytical and creative key".
Pilot Room, the bespoke PR boutique agency
A keen sense of the language and needs of the luxury world. But also expertise, courtesy, flair, innovation, coolness and solid, personal relationships with key opinion leaders on a global scale. For Pilot Room, every step, from cross-industry networking, ranging from micro influencers and local heroes to celebrities, to seeding, from product placement to events, is tailor-made, like a fine bespoke suit fitted to each brand according to its specific characteristics. Uniqueness thus becomes an effective added value that the young and dedicated team designs to achieve the desired result.