What you can do in Milan even if you don't go to Fashion Week
Where to eat, what to see and where to dance, apart from invitations, clogged taxis and model-watching
From today until 25 September, Milan will host Fashion Week, where the clothes and collections for the upcoming SS24 will be presented. How are we feeling? Not so good. Fashion, as always, takes control of Milan for seven days and spares no one. Whether you're far away or in the thick of it, you'll experience the inconvenience of delays, crowded streets for photo shoots and the fear of missing where everyone else is. After all, it's only ten days where taxi drivers warn us in horror, "Book for fashion week, you won't find anything." So what can you do in Milan this week between exclusive party invitations, crowded taxis and model-watching if you're not at Fashion Week? Even if you don't believe it, the possibilities really are endless. We've found nine options for both those who love this time of year and those who pretend it doesn't exist. Download Tinder, get ready for lots of dates with models and follow our tips on what to do, where to eat, what to see and where to dance in Milan this week.
To visit - Furla Series: Suzanne Jackson. Something in the world
The exhibition, the first to be dedicated to the artist by a European institution, offers a detailed insight into Suzanne Jackson's artistic career, which spans more than fifty years of creative development. The exhibition is designed to recreate the most important moments of her artistic journey. Suzanne Jackson is an American artist whose practise encompasses a wide range of explorations, drawing inspiration from her experiences in dance, theatre and poetry. Her artistic practise, initially oriented towards figurative painting with figures, animals and allusions to nature, has evolved over the years, gradually leading to abstraction. From the dreamlike paintings of the 1970s to the radical experiments of the latest "anti-canvas" works, the exhibition offers a comprehensive overview of Jackson's artistic output through a selection of iconic works, unpublished works and new productions that engage intensively with the context and collection of the museum.
The Suzanne Jackson exhibition is the fifth edition of the Furla Series project, born from the collaboration between the Fondazione Furla and the GAM. This partnership, which began in 2021, aims to promote annual exhibition projects that bridge the gap between the masters of the past and the protagonists of contemporary art. Furla Series is a project in which the Fondazione Furla has organised exhibitions in collaboration with important Italian art institutions since 2017. This programme, dedicated exclusively to women artists, aims to highlight and make visible the crucial contributions of women to contemporary culture.
Until 17 December 2023, GAM - Galleria d'Arte Moderna di Milano via Palestro 16
To shop - Reading Room
The Reading Room was conceived with the aim of giving voice and visibility to a phenomenon that, through bold publishing initiatives, is redefining the landscape of magazine publishing and the meaning of print in the contemporary context. The 35 square metre space is intended to be a meeting place for enthusiasts, collectors, professionals and anyone curious enough to immerse themselves in the world of magazines. Photography, art, fashion, design and music are among the main themes of the more than 250 carefully selected international titles that bring the reading room to life. But it's not just about that: the offer also extends to illustrations, travel, gastronomy, literature, nature and erotica. The main directions of this initiative are exploration, in-depth analysis and discovery, realised through a rich programme of meetings, previews, exhibitions and special events organised by the Reading Room in collaboration with Italian and foreign institutions, galleries and universities.
Via Mincio, 10 Milan
To eat - Roasted skewers Milano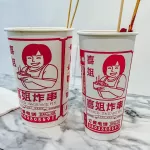 Tucked away in a quiet corner, this little eatery specialising in fried skewers is a true gastronomic gem. Here, the art of transforming meat, vegetables, tofu and fish into authentic delicacies is brought to perfection. Their deep-fried skewers are simply unbeatable and will leave you speechless. The real surprise, however, is the incredibly delicious rice cake skewers, a unique culinary creation that you should definitely not miss. The restaurant offers an authentic and unforgettable experience for street food lovers. It's the ideal place for a quick lunch. Another tip? Try the lotus flower and be careful when asking for spiciness; you've been warned.
Via Paolo Sarpi, 39 Milan
To celebrate - Hyperlocal Festival 23-24 zero.eu
After last year's success and three years of Hyperlocal Magazine and Club Zero, the Hyperlocal Festival returns. Two days of multidisciplinary programming highlighting the influential cultural scenes, national and international, that animate our cities. At the heart of this second edition of the festival is the concept of "scenes"," spaces of practise and expression that bring artists together in a common context, experimenting with aesthetic and stylistic tensions that are sometimes even political, but in any case represent an image of the city and a way of experiencing and shaping it. Milan, Rome, Bologna, Turin, Naples, Marseille and Monaco will each bring their own scene and liveliest neighbourhoods to the festival, with live sets, DJ sets, artistic performances, exciting discussions, daytime activities and a market dedicated to young designers, accompanied, of course, by the tireless bar marathon of ZERO.
Via Sile 8 Milan
To see - "Miracolo a Milano" at Cinema Godard, Fondazione Prada
With a tribute to one of the most visionary and innovative figures of the global film landscape, the Fondazione Prada dedicates its Milan cinema to Jean-Luc Godard from September 2023. The cinema will be called "Cinema Godard"," highlighting the conceptual connection to the late French-Swiss director who conceived and created his unique permanent installations for the Fondazione, known as Le Studio d'Orphée and Accent-soeur, which are open to the public. This unmissable Sunday evening event will feature "Miracolo a Milano"," a film adaptation of Cesare Zavattini's novel "Totò il buono" Zavattini himself worked on the screenplay together with Suso Cecchi D'Amico, Mario Chiari, Adolfo Franci and Vittorio De Sica. The film work presents itself as a lyrical epic depicting the arduous struggle of a group of proletarians for housing in opposition to a powerful capitalist magnate. After his previous masterpiece "Bicycle Thieves" (1950), De Sica turns away from neorealism and opts for a portrayal of Italy's marginalised and invisible, but he does so with a light and fairy-tale touch. The film "Miracolo a Milano" was awarded the Palme d'Or and the International Press Award at the 1951 Cannes Film Festival and received the Silver Ribbon for Best Production Design in the same year.
L.go Isarco, 2 - September 24, 2023, 21:00
For a snack - Bar Quadronno
Off the beaten track of luxury and haute cuisine, Bar Quadronno in Milan is a true stronghold of culinary tradition. Founded in 1964 by Faravelli, this cult eatery is known for its unique sandwiches and affordable prices. The atmosphere of the bar, with its wood-panelled walls, cosy tables and warm bronze lanterns, seems to have stood the test of time. It's located between the streets Corso di Porta Vigentina and Via Quadronno. Here, the concept of the sandwich has been completely reinterpreted, with gastronomic creations and tasty sauces that charm even Miuccia Prada. Despite its modest size, Bar Quadronno remains an authentic jewel of traditional Milan, a refuge that defies the passage of time and continues to enchant its guests.
The history of Bar Quadronno is one of originality, as Faravelli introduced bold innovations such as the famous monkey ham sandwich, a true delicacy made with camoscio ham. Before this groundbreaking approach, if you ordered a sandwich in a Milanese bar, you had to settle for the classic michetta with salami or ham and cheese. But thanks to Faravelli, the sandwich shop quickly became a cult culinary venue, especially in the 1970s and 1980s, a favourite meeting place for young Milanese and a must-visit for entertainment personalities and Milan's elite.
Via Quadronno, 34
To discover - Everything everywhere at once at the Triennale Milano
On Saturday 23 September, from 4pm to 2am, there will be a big party conceived in collaboration with Carlo Pastore: a distributed festival that will involve both the most famous and unexplored places of the Triennale Milano. The event is conceived as a kind of dance floor, made up of luminous tiles that light up as you walk by, embodying the idea of a harmonious flow. It's a moment of celebration, of the centenary of the Milan Triennale and of sharing. During the event you can enjoy concerts and performances by more than 20 artists in different spaces, from the balcony of the façade to the theatre, through the exhibition areas and Ettore Sottsass' Casa Lana, even the toilets will be part of the experience. Access to the concerts taking place in the public spaces of the Triennale Milano is free of charge. However, for the performances in the exhibition areas, which will take place throughout the day, and the concerts in the garden, which start at 20:00, you'll need to buy a ticket.
Viale Emilio Alemagna, 6
To the Club - Gatto Verde
If you search for "Gatto Verde" on Google, you will see hundreds, maybe thousands of restaurants scattered all over Italy that seem to have nothing to do with each other. Gatto Verde, however, is an event organised by Club Adriatico that transforms the industrial area south of Milan. It follows the logic of a hallucination that is both acidic and seductive, creating a club that appears and disappears amidst the lights and shadows of the city. This club is as close to a mysterious collective hallucination as you can get, an immersive experience that will challenge your perception. The urban landscape, fashion and the clubbing scene come together. The staircase that connects the industrial district directly to the heart of the dance floor has been entrusted to the artistic direction of Presto!?, a label founded by Lorenzo Senni that has been bringing together the most captivating sounds of the contemporary electronic scene for over a decade. This collaboration also involves Magliano, the renowned Italian brand that won the Karl Lagerfeld Prize. The entrance ramp has been transformed into an exhibition space, turning a neutral place into a magical portal.
Via Vincenzo Toffetti 25