Which books to read in September?
A title for every return mood
September marks a new beginning for many, bringing with it new projects and goals. It's a month that can inspire optimism for the future, but also tests those who would rather stay on holiday. Returning to work isn't easy for everyone and finding the right energy levels can be a challenge, not to mention the shorter days and cooler weather. Whether you want to take the initiative or indulge in some nostalgia, here are some reading recommendations to help you tackle September with a good book by your side. Don't worry, there's something for everyone.
Feel like decluttering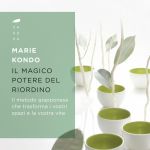 A tidy space is crucial for a clear mind. Clearing your home of things that don't bring you joy can be a great way to start the new working year off right. Marie Kondo's The Life-Changing Magic of Tidying Up offers a step-by-step guide to an organised and tidy home. This bestseller could be just the thing for you, also available as an audiobook. A refresher on the KonMari method can't hurt!
Desire for clarity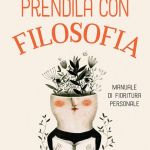 If your home is already immaculate and your wardrobe winterised, you might want to declutter your thoughts too. Take It Philosophically by Maura Gancitano and Andrea Colamedici is a personal growth manual that uses philosophical questions to help you find direction in life. You can choose your own reading path through the different chapters and do practical exercises to better understand yourself and your environment.
Longing to learn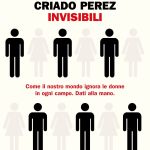 Memories of your school days make September the perfect time to buy a new notebook and start taking notes. If you feel this urge, Invisible Women by Caroline Criado Perez might be the ideal read for you. She sheds light on how women are often overlooked in data, leading to inaccurate and incomplete statistics. Packed with sources and examples, the book exposes a world dominated by men and offers insights and possible solutions. After reading it, your discussions with friends will be lively.
Academic ambition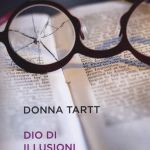 Studying is good, but it's better when others do it. If you prefer to read a gritty academic-style story about young students dealing with classic problems, but with a dark twist, then The Secret History by Donna Tartt is a must-read for you. Set in a Vermont university, the book is about a group of wealthy elite students who become involved in a tragic event. The rich descriptions of libraries, study halls, ancient languages, classical culture and art create a strong atmosphere of nostalgia for the past.
Escape mode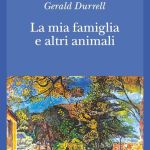 Actually, the holidays weren't that bad; it would have been better to stay a little longer. If you'd rather not think about work, but long to escape to faraway places where life is full of discovery and light-hearted moments, you should read My Family and Other Animals by Gerald Durrell. In this collection of fictional memoirs, the author recalls his childhood on the island of Corfu with his quirky and caricatured family. The book alternates between humorous stories and astute observations of the island's wildlife. It's the perfect read to transport yourself to a pristine place where the sun shines and the only sounds are those of nature - and maybe a few laughs.
Wanderlust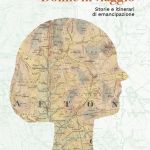 Who says you can only travel in summer? Why can't travel be a way of life? If you're thinking about backpacking and exploring the world, Lucie Azema's Women on the Road could be a valuable read. Discover the stories of women who have made travel their lifestyle, understand their challenges and break some stereotypes.
Embrace the blues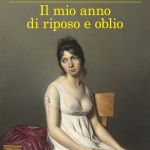 If the previous options don't appeal to you because summer is your favourite season and you can't wait another year to enjoy it, we also have a book for you. my-year-of-rest-and-relaxation by Ottessa Moshfegh is about a protagonist who has had enough of her life and decides to force herself to sleep for an entire year. Her goal is to wake up rejuvenated, as if from a hibernation. This book can be described as a 'sad, hot girl book' with a protagonist aged 25 to 30 who is depressed and terribly bored with society. Despite its premise, it maintains a partially humorous and provocative tone by presenting the decision to sleep for a year as a form of performance art.