Who is the business woman according to Gen-Z?
The businesswoman of today breaks the taboo of money and how she earns it, three examples according to Gen-Z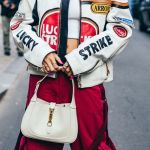 Generation Z has the onerous task of dictating trends; it did not choose it, it's just there. In addition to this onerous duty, it is changing the traditional perspectives of an ever-evolving world, positioning itself as the watershed between outdated ways of working and the prospects of a bespoke future: sustainable, diverse, taboo-free. The businesswoman that Gen-Z aspires to be is much less static than those of the past: of course, she remains a woman dedicated to running a business or trade, regardless of the industry she's in, but the interesting thing is to see which examples get the most attention on social media. As Cher is quoted as saying in the historic interview, "Mama, I am a rich man," today's girls are pursuing the ideal of economic independence and striving to make amends in a big way after years of decline.


Who are the businesswomen of today? The
definition of a businesswoman
has evolved in recent years, as has the professional world. On social media, we see numerous examples of young people who have managed to build a business empire through their insights and hard work, but not just in the usual activities, they have decided to venture into unknown territories and create their own ad hoc profession. It is important that they take care to create a sustainable and pleasant environment for their employees, an indispensable factor for new businesses run by young people.
The Italian case of Martina Strazzer, the 23-year-old founder of Amabile Jewels, confirms this.
Amabile is a brand of silver jewellery with minimal and elegant design, founded with a budget of 300 euros. To date, the company has twenty employees, all of whom are under 30. The conditions in the workplace are admirable, in every way an example of careful and sustainable entrepreneurship. Strazzer often shows us his philosophy on TikTok: an environment where employees feel supported, where working hours are flexible and where sanitary towels and other essentials are available to all. Instead, workplace wellbeing, which is often overlooked, is crucial to ensure that the values proposed by the company are reflected in the internal environment. The Amabile team also has its own account on TikTok, an interesting gimmick to bring consumers even closer to the company by allowing them to see the faces of those behind it. The entrepreneur thus focuses not only on herself, but also on the cogs of the working machine of which she is a part, without leaving out even one.
Emma Chamberlain
, now world famous, started out as a Youtuber with a personable tone, as a high school girl with enough irony that girls could relate to her. A trademark of her content was that in every video she would make herself a coffee and make it appetising by adding ice and syrup - hence the name "Chamberlain Coffee". The genius trick of the now former Youtuber - and basically businesswoman - is precisely that she created a brand that sells cups, coffee and flavours for a complete Starbucks-like experience. Her power stems mainly from the fact that from the very beginning, she did not show anything that was not authentic. So the businesswoman Generation Z wants her to be is in tune with who she is and allows the girls who admire her to feel a bit like her.
But the businesswoman of today is also the creator of the much-discussed platform
Onlyfans
, which peaked when even a celebrity like
Bella Thorne
ended up on the social platform in 2020 and reached exorbitant numbers. As much as the site has been criticised by the more conservative public, it is a workplace in every sense of the word.
Anna Paul
, the cute, smiling Australian creator who shows off her days on TikTok, makes the majority of her earnings through the blue and white platform, and this has confused fans who were unaware. Besides the sixty-second vlogs, Anna works as a sex worker. In fact, Onlyfans' is basically a business with millions of users. Another point that has made Anna's fans appreciate her approach is her transparency. The content creator does not even use different types of filler, "let us keep it real" she says in one of her vlogs.
What do all these women have in common? They break the taboo of money. The girls want to know how they come to have such a high standard of living and also what figures they are talking about. In case you do not know them yet: Rame is a community from Italy that runs a useful podcast to do away with this argumentative narrowness once and for all. "We learn from a young age that money is one of the topics to avoid in public, like sex, politics, religion. We do not know how much our colleague earns or how much rent our best friend pays," the project's website says. Thank you to the women revealing themselves on social media, showing off the latest purchase they could afford from their earnings is no longer mere bragging, but encourages the girls watching the video to better understand how they can build their financial future without feeling guilty about spending part of their salary on a Bottega Veneta bag. As much as emulation is an extremely tricky concept, it is also challenging to find comparisons and information on topics such as work and financial inhibitions.
Without perpetuating the motto "scarcity is power"
, which is the child of a toxic narrative that brings enormous psychological disadvantages, transparent and clear examples that are not afraid to break taboos can be of great help, especially now that there are no longer only traditional professions but also new jobs.