Sydney Sweeney talks about the relationship with her body
«I have big boobs, I'm blonde, and that's all I have»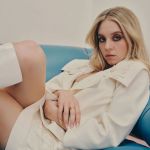 It is not enough to be beautiful and famous to always feel good about yourself and your body. Even celebrities have to deal with their reflection in the mirror and even more with the judgement of others who are ready to criticise every pound gained or lost, every supposed imperfection and sexualise every curve, forgetting that behind a tummy tuck or a butt, there is a person. This is what happened to Selena Gomez, who felt compelled to justify her weight gain, and it's what happened to Sydney Sweeney. In a recent interview, the actress spoke about her relationship with her body and how her beauty and wealth often become a limitation because they overshadow her talent. «I have big boobs, I'm blonde, and that's all I have», she said, trying to underline with a touch of self-mockery the perception that some of the audience has of her, despite having played complex roles like Cassie Howard in Euphoria, the child bride in The Handmaid's Tale or the scary university student in the first season of The White Lotus.
Sydney knows she is much more than her looks and is not afraid to say so. Not like when she was a teenager and did not know how to react to classmates who taunted her. «I had boobs before other girls, and I felt ostracized for it. I was embarrassed and I never wanted to change in the locker room. I think that I put on this weird persona other people had of me because of my body» She narrated, drawing sympathy from many girls who had a similar experience. She recalled how that feeling of awkwardness and inadequacy returned after the release of Euphoria because she was harassed after nude scenes and pictures of her participating in the show were shared via screenshot on the internet, even tagging Sweeney's family members. «It's completely disgusting and unfair» she commented, pointing out the parallels between what happened to her in real life and what Cassie experienced on screen between revenge porn and slut-shaming.
The negative comments and virtual abuse not only caused Sydney pain and anger, but also made her fight back, challenge herself further and play more and more extreme and complex roles: «I think it's ridiculous. I'm an artist, I play characters. It makes me want to play characters that piss people off more». No one can back Sydney into a corner (to quote a popular 1980s film) or dictate who she can and can not be on screen, or make her "feel bad" about her body. It is up to her, as it is up to every other human being, to decide for herself when and how to show her body, without judgement. So instead of hiding or justifying herself, the actress has just released a very hot campaign for her collaboration with Frankie Bikini. We expected nothing less than a statement of self-empowerment from the actress who has spoken out in the past about the male gaze and double standards regarding nude or revealing scenes in Hollywood. On this occasion, she had said, «When a guy has a sex scene or shows his body, he still wins awards and gets praise. But the moment a girl does it, it's completely different». The fans are on her side.