Gina Lollobrigida: Films you have to see to understand who she was
Brief filmography of an icon whose talent and face helped communicate Italian beauty to Hollywood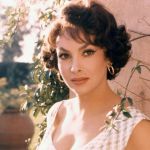 Gina Lollobrigida was one of the only true divas of Italian cinema, an icon of Mediterranean beauty long before Monica Bellucci or Vittoria Ceretti. Born in Subiaco on July 4, 1927, La Lollo (as she was nicknamed) began working in the world of entertainment from a very young age, posing for some photo novels and participating in some beauty contests until she finished second in the 1947 edition of Miss Italy, conquering the attention of the judges and the first roles as an extra in a series of films. The first to fall in love with her and bet on her was the eccentric American billionaire and producer Howard Hughes who convinced her to leave for the States and sign an exclusive contract. Gina, however, quickly understood that the golden cage of Hollywood was not for her, so she packed her bags and returned to Rome. Bound by her contract with Hughes which prevented her from working in America until 1956, she devoted herself to Italian and European cinema. She has worked with legendary names: John Huston (who directed her in The Treasure of Africa and was so successful that the actress appeared on the cover of Time magazine and was called "the best thing about Italy after spaghetti"), Mario Monicelli , Tony Curtis, Sean Connery, Rock Hudson, Vittorio De Sica, Vittorio Gassman, Jean-Paul Belmondo,… She was an opera singer, Paolina Bonaparte, the Blue Fairy, the Queen of Sheba, the Esmeralda of the Hunchback of Notre Dame, an acrobat, a commoner in love with a rich young man, a high class prostitute and many other complicated and iconic women. Each of her roles contributed to making her a diva, but her real consecration came with her in 1952 with Fanfan la Tulipe by Christian-Jaque, Pane, amore e fantasia by Luigi Comencini and with Come to September.
Gina Lollobrigida had it all: an expressive face, a sensual physique, a great passion for art, a great desire for redemption from childhood spent in poverty due to the war, self-esteem and no hair on the tongue. Thus, each interview with her was a sort of cinema encyclopedia that made us peek behind the golden curtain of Hollywood. John Huston was a great director. Howard Hughes had courted her (in vain) for 12 years. Vittorio De Sica was a dream. Working with Sean Connery had been very nice. The harshest words were reserved for the "enemy" Sophia Loren, with whom according to the press of the time there was a bitter rivalry, when she underlined that she had gone ahead with her own strength and not because she had a producer who protected her like her colleague (the reference is to Carlo Ponti, film producer and husband of Loren). Marilyn Monroe, on the other hand, was a great friend, ruined by the constant need for a man to love her, but men, La Lollo said, are often jealous if a woman is more famous than they are, even if their name is Fidel Castro or Frank Sinatra. . And she knew it well from personal experience, so much so that she bitterly confessed that she had never found true love. Her life was work, art. Indeed, it is her career as an actress that has given her the greatest joys of her and many awards including seven David di Donatello, a Golden Globe, two Silver Ribbons and a star on the famous Hollywood Walk of Fame. Since the 1970s her acting performances have decreased and Gina has preferred to cultivate a passion for photography and sculpture. And although in the last decade, however, her star has been overshadowed by gossip, scandals and legal troubles related to her private life, G-Club prefers to remember her with 5 films that made her iconic.
Pane, Amore e Fantasia, 1953
The first episode of the tetralogy Bread, Love and..., Luigi Comencini's Pane, amore e fantasia follows the vicissitudes of a carabinieri marshal, an unrepentant middle-aged womanizer, played by Vittorio De Sica who is transferred to a small village where he falls in love with "Pizzicarella la Bersagliera" (Lollobrigida), a local young woman who is in turn secretly in love with another carabiniere, younger and shyer. The role of the procubescent, resolute, golden-hearted commoner fits Gina perfectly, who from then on becomes the Bersagliera for everyone.
The Most Beautiful Woman in the World, 1955
In 1955 Gina Lollobrigida became The Most Beautiful Woman in the World, namely Lina Cavalieri, star and then famous opera singer who lived between the 19th and 20th centuries. Next to the actress, who is also a producer and sings some arias from Tosca with her own voice, Vittorio Gassman plays. Thanks to her performance in the film directed by Robert Leonard, she won the David di Donatello for Best Actress.
Come to September, 1961
In 1961, La Lollo starred with Rock Hudson and Sandra Dee in Come to September by Robert Mulligan, a film that led her to win a Golden Globe as Best Actress for the role of Lisa Fellini, a charming Roman girl whose rich American played by Hudson has a relationship that lasts only the summer time, things change when the man discovers that his house has become a sort of youth hostel for young tourists.
Buonasera, Mrs Campbell
The film brings Lollobrigida a new Golden Globe nomination and the third David di Donatello, both for best actress. The story is a sort of Mamma Mia with the actress playing Carla, a young woman who, during the Second World War, makes three American soldiers believe that they are each the father of the newborn baby girl.
Solomon and Sheba, 1959
A full peplum and the film that Gina Lollobrigida preferred among those filmed. Here, the actress plays the sensual queen of Sheba who, with her charm, has the task of weakening the faith of Solomon (Yul Brinner), King David's successor on the throne of Israel.