The pelvic floor role in sexual wellness and issues
Let's discover together how to be more conscious about the area to solve sex life problems
There are many reasons why sexual pleasure is often not felt 100 percent, and among them is the health status of one's pelvic floor. If the area is healthy, strong, soft, supple, and aware, this assists sexual intercourse by enhancing an aspect that is as mythologized as it is desired by the female population because it is not always easy to achieve, orgasm. Being an intense contraction of the pelvic muscles, quality orgasm can only be achieved by improving the health of the pelvic muscles and making them stronger with the right exercises and tools. When there are sexual problems such as: pain during intercourse, inability to reach orgasm, sexual hyposensitivity, rectile dysfunction, and premature ejaculation the answer to the question of "what's wrong" may often lie in the pelvic floor in particular, making it an area to pay attention to. Pelvic floor dysfunction, whether it is too contracted or too weak, can cause sexual dysfunction.
When the pelvic musculature is too relaxed, such as after childbirth or during menopause, or for men as they age, there can be a decrease in sensitivity and pleasure during intercourse or even an inability to achieve orgasm. In men, a weakness of the pelvic floor may manifest as erectile dysfunction and in women as a lack of pleasure and orgasmic sensation. However, the pelvic floor may also have hypercontractility dysfunction, i.e., it may be too rigid and tense, with difficulty in muscle relaxation; this may cause pain, discomfort, or even inability to penetrative intercourse in the woman. In men, excessive contractility of the pelvic musculature can lead to premature ejaculation, due to the inability to relax and control these muscles. We have seen how the pelvic musculature can be either an adjuvant or an enemy of sexuality depending on its health status. If there is pelvic floor dysfunction, whether it is too relaxed (hypotone) or too contracted (hypertone), there are specific rehabilitation strategies to resolve the dysfunction.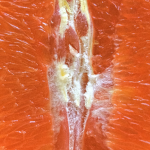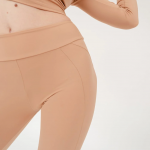 Through a gradual process that first teaches voluntary control of the pelvic musculature, and then proceeds with awareness exercises, contraction and relaxation of these muscles, one learns how to voluntarily manage the muscles, learning to contract them when there is a need, and to relax them. From these initial exercises, increasingly complex and specific strategies can then be added, such as manipulations and massage of the perineum in cases of overly toned muscles; toning exercises with more complex sequences in cases of overly relaxed muscles. Nowadays there are also new technologies available to support these rehabilitation paths in case of sexual dysfunction; radiofrequency is also very useful in case of pelvic pain and shock waves used for erectile dysfunction. Rehabilitation is the first-line strategy for treating sexual dysfunction, combined with sexology psychotherapy, which can become adjuncts to drug treatment. A healthy, healthy and aware pelvic floor improves the quality of sexual life, so why not start training and becoming aware of it?
Elena Bertozzi is a perineal floor physical therapist specializing in pelvic floor rehabilitation who disseminates her professional knowledge on social media to improve the quality of life for her patients and those who watch her content.