Kim and Kanye are officially divorced: all the details on the settlement
Between joint custody, child support and division of property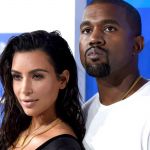 After 6 years of marriage and a bonded proceeding that lasted just over a year, punctuated by rumors, attempts at reconciliation, and personal attacks (both by him), we can now finally say it: the story between Kim Kardashian and Kanye West is over. Finalizing the goodbye for good is the finalization of the divorce that sets out details on children, child support and property division.
According to the documents, the former couple will have joint custody of their four children. Although in a recent podcast the rapper clarified that North, 9, Saint, 6, Chicago, 4, and Psalm, 3, usually stay with their mother 80 percent of the time and spend only the remaining 20 percent of the time with him. Rumors believe that despite the agreement the situation is not expected to change. Also with regard to child support, each parent will cover 50 percent of the expenses for the children's education and security, which is around $400,000 per month, and thus, both Kim and Ye will have to contribute $200,000 per month, earmarked for medical, educational and child security expenses. An additional rider specifies that in the event of any disputes over decisions regarding North, Saint, Chicago and Psalm will resort to the mediation route, and if either parent fails to participate in these mediations, the other will have full decision-making power. Both former partners have agreed to drop spousal support, and their assets, including property, will be divided according to prenuptial agreements. Rumors reveal that Kim will almost certainly keep the Hidden Hills property in Los Angeles, where she is currently living with her children, additionally getting the $4.5 million ranch that Kanye bought in the neighborhood last December so he could be near his children after the divorce. The artist, however, will remain the owner of the Malibu home designed by architect Tadao Ando.
Kim and Kanye are officially divorced. They started dating in 2012 and married two years later in an exclusive, star-studded ceremony in Italy. After six years, the marriage foundered among rumors of alleged infidelity and, more importantly, amid hypothetical U.S. presidential candidacies, controversial twitter and social statements, and nervous breakdowns on Ye's part, partly caused by the bipolar disorder from which he suffers. Then, in February 2012, the two separated. A few months later, Kim officially declared herself single and began dating Pete Davidson. The newly ended relationship had to endure constant social attacks from West, who was not resigned to the breakup with his ex-wife and complained about being excluded from parenting decisions. Ye tried to prolong the divorce timeline, firing his lawyers several times and raising several technical issues and demands, including demanding the right to question any new husband of Kardashian's under oath. Now, the romance between Kim Kardashian and Kanye West has finally come to an end and it is time for both of them to look to the future.