Who is the "new Samantha" in the SATC reboot
Sarah Jessica Parker, Kristin Davis and Cynthia Nixon are back. Without Kim Cattrall, but with Nicole Ari Parker
Here we are: simultaneously with the States, on Sky and NOW TV are now available the first two episodes of And Just Like That ..., the long-awaited reboot of Sex and the City. After six seasons ended in 2004 and two follow-up movies, Carrie, Miranda and Charlotte are back with new stories and adventures, but without Samantha. The iconic, uninhibited character played by Kim Cattrall will not appear on the show due to bad blood between the actress and the rest of the cast. Apparently, her refusal to be involved in Sex and The City 3 scuttled the idea for the film, sparking a full-blown feud with Sarah Jessica Parker that, according to rumors, is still running today. Interviewed by Piers Morgan in his show Life Stories, Cattrall spoke with cold detachment about her colleagues:
We've never been friends. We've been colleagues and in some ways it's a very healthy place to be because then you have a clear line between your professional life and relationship and your personal. I don't see them. The common ground that we had was the series and the series is over.
A statement also reiterated in her Instagram profile where she confirmed that for her SATC is now a chapter closed forever, especially because of the contrasts with SJP, towards which she has only a few, but very harsh words to say:
Let me make this VERY clear. (If I haven't already) You are not my family. You are not my friend.
The issues that divide actresses in real life are inevitably echoed in the series, leaving a void that for fans of the OG show remains unbridgeable. The sassy PR girl's absence will be justified by a move to London and a professional snub from Carrie, but there is a new character that many believe could take Jones' place in viewers' hearts: Lisa Todd Wexley, an Upper West Side documentary filmmaker, married and mother of three, played by Nicole Ari Parker.
Born in 1970 in Maryland, Nicole started her career taking part in several independent films such as Boogie Nights and 200 Cigarettes; while more recently she has starred in several TV series, from Murder in the First to Empire, up to the eighth season of Chicago P.D. where she plays the role of Deputy Superintendent Samantha Miller. What about her personal life? In the early 2000s she met fellow actor Boris Kodjoe (aka Captain Robert Sullivan from Station 19) on the set of the series Soul Food. The couple has been married since 2005 and has two children.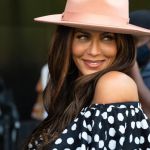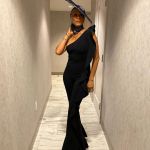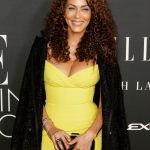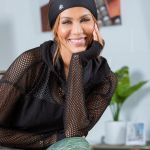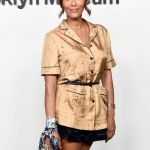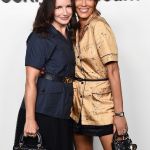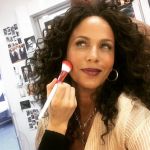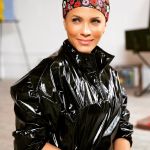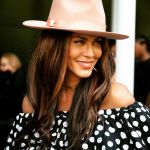 Like Carrie, Miranda and Charlotte, Lisa is also a true fashion addict. Among the highlights of the first outfits that surfaced online are a pair of rainbow-striped Saint Laurent sandals and the "Safari Essential Kit" from Moschino fall-winter 2021 collection; but also a hat by Fendi, a satin piece by Dries Van Noten, a Libertine suit and beautiful Lucite bracelets by Mark Davis. Nicole Ari Parker says it's impossible to pick a favorite look from Wexley's wardrobe, but confesses that the documentary filmmaker "has wonderful taste in jewellery and handbags." In every interview the actress refuses to anticipate details about her character, but assures that there will be "all the key ingredients. To life. Friends, shoes, sex, lip gloss" and shares her excitement about working on a show that follows the lives of a group of women in their 50s who are strong, beautiful and all different from each other:
I think that capturing these characters in the next chapter of their lives is fantastic, because it's dispelling all of those unconscious myths we have. People are still having sex, they're still having nervous breakdowns, they're still recovering, still falling in love, still starting over, still resurrecting themselves… None of that ever stops in real life, and everyone knows it. But somehow in TV and film it does. So [And Just Like That] is very refreshing.
Words that seem to be an answer to those who seeing SJP and colleagues aged and white-haired didn't like it, posting sharp comments on social networks. More direct was the reaction of Sarah Jessica Parker who about this told Vogue:
There's so much misogynist chatter in response to us that would never. Happen. About. A. Man. "Gray hair gray hair gray hair. Does she have gray hair?" Everyone has something to say. "She has too many wrinkles, she doesn't have enough wrinkles." It almost feels as if people don't want us to be perfectly okay with where we are, as if they almost enjoy us being pained by who we are today, whether we choose to age naturally and not look perfect, or whether you do something if that makes you feel better. I know what I look like. I have no choice. What am I going to do about it? Stop aging? Disappear?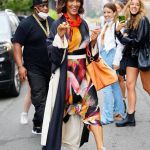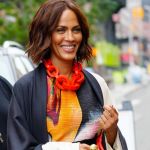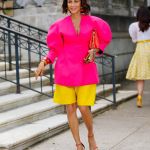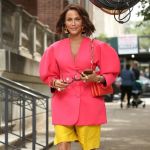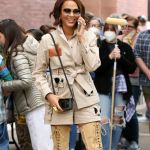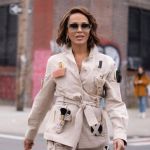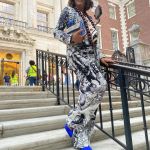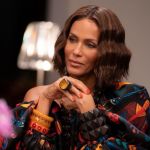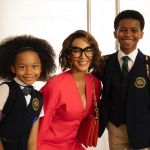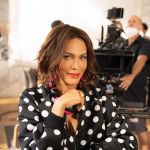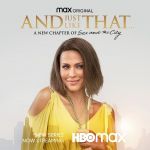 The announcement of Nicole Ari Parker joining And Just Like That... coincided with that of Cattrall's decision to renounce, leading fans and press to assume that the new entry would be the "new Samantha". This is a misunderstanding. A misconception that Parker wants to dispel:
I understood that everybody was upset, but my character just leaked out first. So everybody thought there was only one new character, and it was replacing Samantha. Everybody ran with it. But after a while it died down and everybody calmed down. Samantha's not replaceable. That's an iconic character in everybody's consciousness.
There will be no one to take Samantha Jones' place. The truth is, however, that the OG cast will have many new friends in addition to Lisa Todd Wexley, a group of different women who seem to have been chosen ad hoc, not only to dispel the accusations that the show was too "white", but that they reflect the diversity of a multicultural city like New York. The new ten episodes will feature three new characters: Che Diaz, a non-binary stand-up comedian turned podcast host played by Sara Ramirez, famous for having been Dr. Callie Torres in Grey's Anatomy; Seema Patel, a powerful real estate broker played by Sarita Choudhury (already seen in Homeland); Dr. Nya Wallace, a Columbia law professor played by The Morning Show star Karen Pittman. Just like in the real world, in the series people are constantly coming in and out of our lives. Over the years, things and relationships change, evolve. And so do Carrie & Co. Maybe they're no longer the carefree, resourceful twenty-somethings of the 90s cult or the powerful forty-somethings of the movies, they now face a different phase that we'll only find out by watching the SATC reboot. Despite the inevitable changes, we want to believe that what Carrie says in the trailer remains true: "The more I live, the more I find that if you have good friends in your corner, anything's possible."