Home decor DIY: how to create a knotted pillow at home
An unusual and original pillow to have in your house, in a 100% handmade version
Lately, large and soft knot-shaped cushions have been a trend on social media: fun and super colorful, these pillows have become modern pop-art style design items. The idea comes from the Icelandic designer Ragnheiður Ösp Sigurðardóttir, a scout girl knots passionate, who back in 2011 presented her Knot Pillow during the Stockholm design week; but only this year they have become a must-have for the upcoming fall/winter season. The Danish studio of designer Neta Tesler also proposed them, creating some knotted cushions on stools with Scandinavian wooden legs. The thing that makes them unique is that, at first glance, they don't look like pillows at all, on the contrary they look more like twisted balls; so strange and unusual that we decided to replicate them.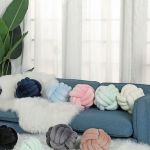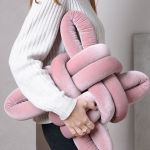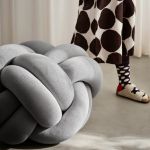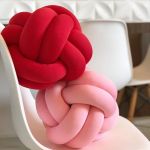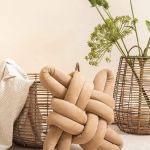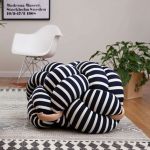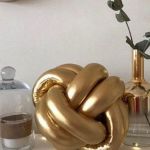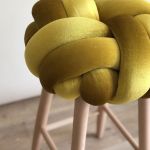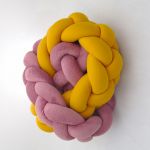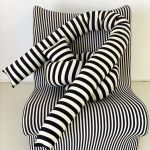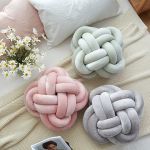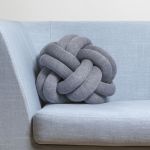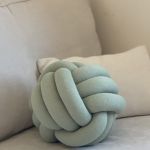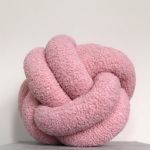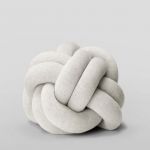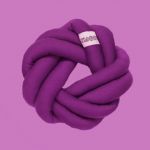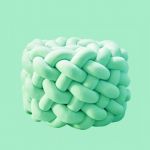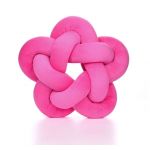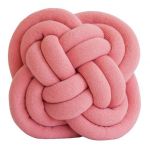 In the proposed experiment we used an old fabric to recycle (preferably elastic), while for the padding you just need to go to any upholstery shop and buy some wadding. Indeed, if you have a pillow to recycle at home, you can also reuse its wadding; the result will be less compact but 100% recycled. If the knot worries you, keep calm, just do a little research on the internet to discover the fantastic world of knots, carefully choose the one that suits you best and start your personal knot cushion!
What you need:
An old piece of fabric, 1kg of wadding and scissors.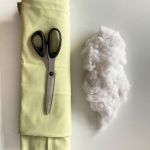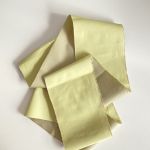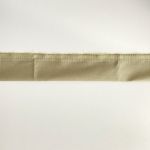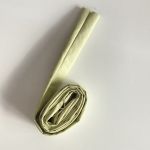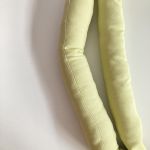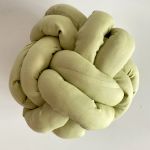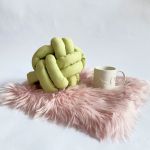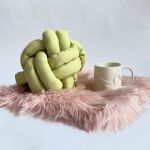 STEP 1
Cut a rectangle approximately 160cm X 15cm high. Stand on the back of the fabric, fold it in half on the long side and secure it with a straight seam. Be careful to leave the shorter sides free, we will need them to insert the padding.
STEP 2
Turn the rectangle on the right and insert the padding, using a rod to push it inside and compact it as much as possible.
STEP 3
Once all the padding has been inserted into the tube, it knots the pillow on itself to create a sort of super padded and soft ball.