How to recreate at home a multicolor chain necklace for summer
A creative and fun way to do upcycling
Summer is coming and we have to inaugurate it with the right outfit and accessories, better if sustainable; the best is if made by you with waste or recycled materials. The solution is the multicolor necklace chain. Simple but effective, and handmade at home in a few minutes. All you will need is one of those white and red plastic safety chains, which are usually found attached to traffic poles, used to delimit and protect passage or work spaces. From these chains we can create a super cool necklace, colorful and fresh enough to be shown off in this hot season.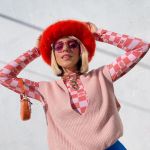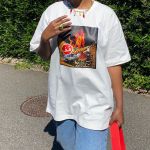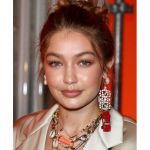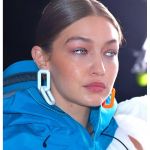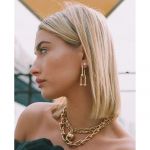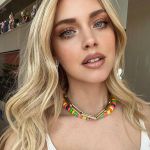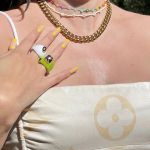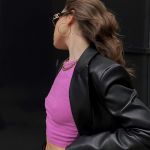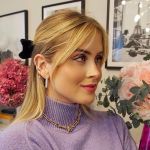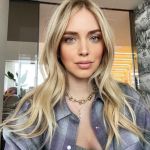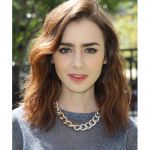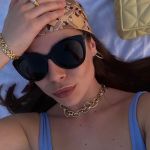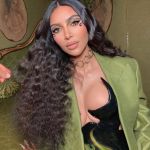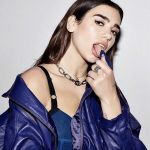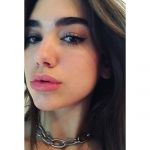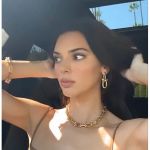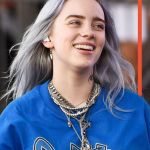 For some time now, the most varied types and sizes of chains have been used as necklaces and bracelets. Chanel has made the chain motif one of its most recognizable and iconic elements from the very beginning; the one intertwined with the leather became a must, used not only as a necklace and bracelet, but also as a headband and shoulder strap for quilted bags. On the other hand, Louis Vuitton proposed the chain with more compact and flattened loops, even in different colors. Gucci opts for a smaller, but richly decorated and super colorful necklace. In recent seasons, Balenciaga and Bottega Veneta have proposed necklaces and chains in a pop and playful version.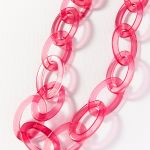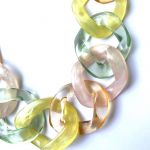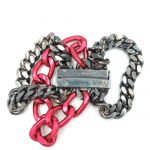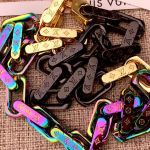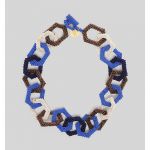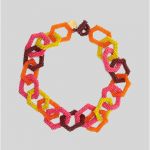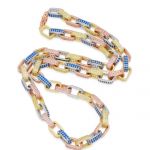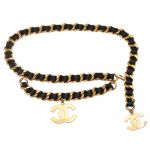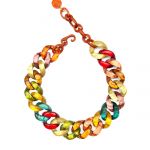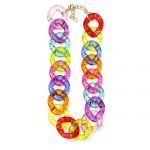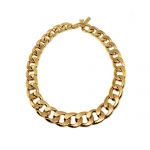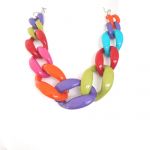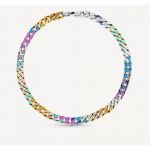 In the experiment we used a simple white and red PVC safety chain; if you don't have it at home, you can easily find it in any hardware store. With scissors, cut the loops in half and then color them with all your favorite colors: blue, yellow, orange, fluorescent, glittery, in short: be creative! After having colored all the loops, put them back together mixing and alternating the colors; once worn the chromatic effect of the necklace will be amazing!
What you need
Pvc chain with large links, paint and brush, scissors.

STEP 1
Start by cutting the chain links alternately. One will be cutted and the other not, in this way you can avoid cutting them all. Cut as many depending on how long you want the necklace or bracelet to be.
STEP 2
Choose the colors that the necklace will have, armed with a brush and color the links with the varnish. Paint one side first, let it dry for 20-30 minutes, and switch to the other side.
STEP 3
Now create the necklace by fitting the links together. Start with an open (cut) link and then one that is not open, and one that is open again; continue alternately until you reach the length that you planned. Just make sure you end up with two cutted links so you can put it on easily.
STEP 4
When you have reached the desired length, put on the necklace!