90s-inspired accessories are back for this spring/summer
Five accessories inspired by the 90s and 00s trends that are still on the runways
They are like faces already seen, familiar and reassuring, which come back over the years and bring a bit of nostalgia. In recent seasons, accessories inspired by the 90s and 2000s have returned to peep out on the catwalks of the most famous and loved brands, leaving someone perplexed and making someone else scream with happiness. The nostalgic effect of our historical period after rediscovering the beauty of vintage garments to add a touch of timeless style to their outfits, now moves the spotlight on colorful volumes of the 90s, known in fashion history books as the anti-fashion period, born in reaction to the sparkling "magic 4" top-models season fostered by Gianni Versace in the fabulous 80s. 90s accessories charme lies in their peculiarity, which seems sometimes exaggerated, halfway between the ugly chic of first Miuccia Prada and pop-art pieces from a plastic sculpture at MoMa. In short, it's impossible not to be making a statement by filling your hands with solid and colorful rings, wearing color block lilac platform wedges, rounded circles, colored pegs on the whole circumference of the skull or even plastic basketball bags, The kind you used to play grocery when you were a kid. nss G-Club has selected 5 categories of accessories from the 90s and 00s that are returning to fashion in recent seasons and are destined to make everyone's head spin again.
Basket bags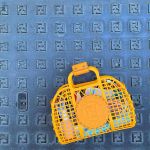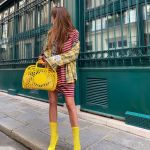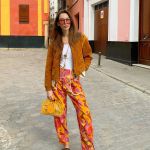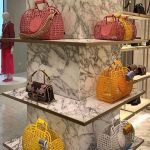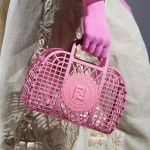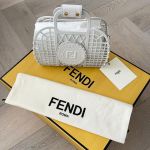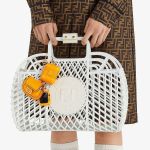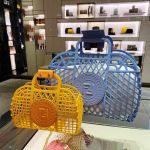 When Silvia Venturini Fendi decided to use scrap PVC from sneakers and bags production to create a new sustainable accessory no one would have ever expected a luxury reinterpretation of the basket bag used to play-pretend grocery shopping in our 1990s childhood. A design that tickles the memory of the Italian brand lovers and 90s kids in many different colors, making the edge between childhood and adulthood for a moment less strong (assuming that transition has ever actually happened). The level of genius behind this bag touches very high levels of creativity and even the right strings.
Belt bags and mini bags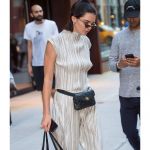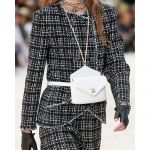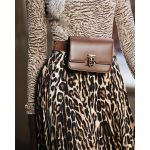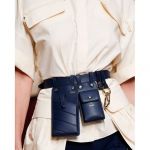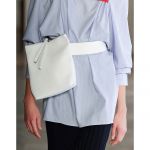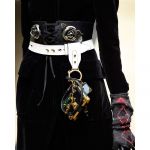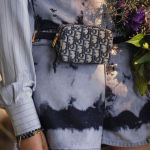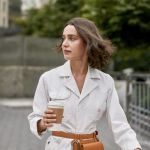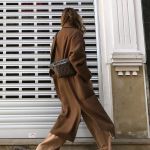 The Chiquito by Jacquemus immediately made fell in love the whole fashionable world, but it was not the first mini bag ever appeared on the catwalks. The myth of the tiny bag was born in the early 1800s, when bags were only purposed to hold money for church offers. Nowadays useful bags and minimized capacities leave the space to contain lipstick and the right amount of patience. Even the fanny pack or belt bag comes back to knock on the fashion door with more smart and colorful new look, often in transparent or recycled plastic. Shall we bring him in again or should we follow Dua Lipa's breakup rules?
Pop rings, jewels & beads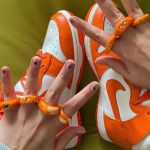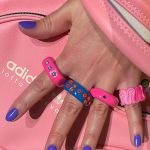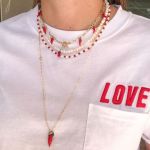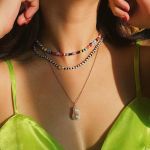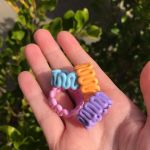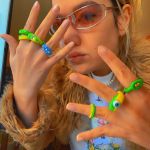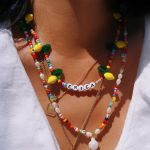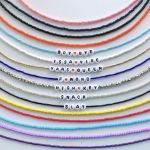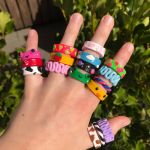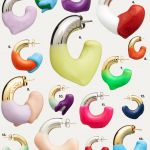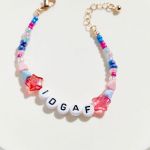 The most funky accessories in the selection seem to be coming out from a pre-adolescent girl jewelry box, who does not yet know the boredom of style canons. Pop rings in resin and necklaces with colored beads suggest a fun, carefree mood and also a certain nonchalance with their free and asymmetrical shapes. Sunnei, Bottega Veneta but also the more classic Chanel and Dior dive into the creation of complex jewels that attract attention. Bye Bye spot light necklaces!


Platform sandals and slippers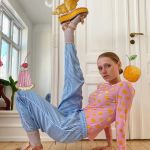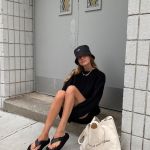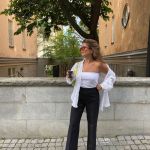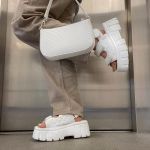 Lizzie McGuire always wore them with such pride we never wondered how loud their noise was. Now that they're back in fashion, you can surely find it out: platform slippers and sandals prove to be up to Versace, whom made them walk in its Spring/Summer 2021 collection in pop rainbow colours, showing how easy they are to match with any look to add a dashing touch. The sole of the shoes is generally thicker and more solid in this new decade, and the return of super solid platform sandals confirms it.
Headbands and hair clips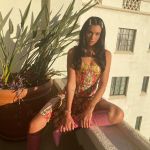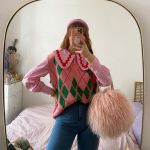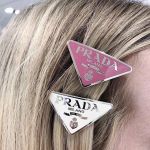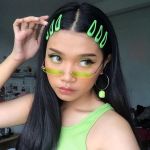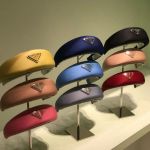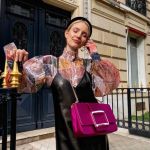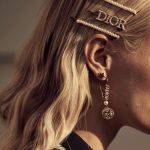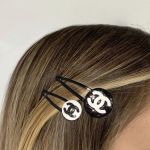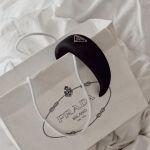 It all starts from the head. That's why accessorizing our hair in the right way will also make the ideas that are born inside of it more eclectic and imaginative. Padded, colorful, with applications of fabric and massive decorations and full-effect clips are back to decorate our hairstyles.