Avant-garde and tradition: in the kitchen with Isabella Potì
From the haute cuisine of Bros' to the dark pastry of Sista, from rugby to the collaboration with Land Rover
Only 25 years old, but she already has a long history of success behind her, not only in the kitchen: we are talking about Isabella Potì, head chef and co-owner of the high cuisine restaurant Bros' in Lecce, that, two years after the opening, had already obtained a Michelin star, becoming the first restaurant in Salento to be featured in the prestigious guide.
Her greatest passion is undoubtedly cooking, today also her main profession, but Isabella Potì has many facets: together with her business and life partner Floriano, Isabella manages, in addition to Bros', a "trattoria" in Scorrano, Roots, she has recently opened a dark pastry kitchen specializing in tarts called Sista, she published a cookbook, is president of a rugby team, and in March 2021 she became a brand ambassador of Land Rover for the launch of the new Defender 90. Potì is the example for all young people who want to start a career in the world of cooking (and not only).
"Being so young has influenced my career in some way: when you are young you stop and think more, and sometimes the meritocratic factor fails. But this gave us the extra push, we showed who we are, we were 20 and 25 when we opened Bros', it's only been 5 years and so many things happened in the meantime: this is the sign that something is changing and the value is increasingly recognized. I think our experience can be a motivation and example for young people." - Isabella told nss G-Club.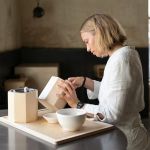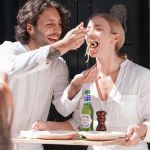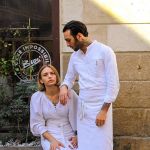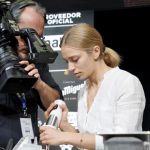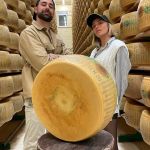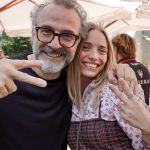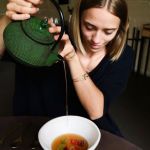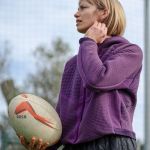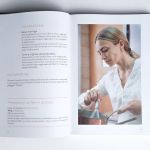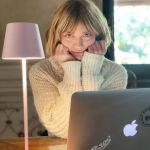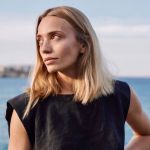 Chef Potì doesn't stop even during the pandemic and always has new projects in mind, inside and outside the kitchen. nss G-Club interviewed Isabella Potì to discover all curiosities about her kitchen and her many different initiatives.
Ciao Isabella, please tell us more about yourself and your kitchen.
I am, first of all, a food lover, I am Isabella Potì, a 25-year-old chef (this year will be 26); since I was very young I've always loved food and I always knew that this would become my world and my profession. At 18yo I started traveling and getting to know the starred restaurants in the world, the best I could have tried and learnt from, and together with Floriano (my partner also in life) I opened my first restaurant Bros' in Lecce at the beginning of 2016: after only two and a half years we received the first Michelin star, the first in Salento: bringing haute cuisine to Salento we filled a gap, we did something that was missing here. A year ago we opened in Scorrano Roots, our restaurant that celebrates the tradition of our territory, pure and raw as it is, without any modification. If Roots is pure tradition, Bros' has a more sophisticated avant-garde cuisine, where tradition can be found in taste. Instead, at Roots the creative process starts from the recipe, the traditional grandmother's one.
What does the collaboration with Land Rover mean to you? Is there a dish from your kitchen that comes to mind when thinking about the brand?
I could not associate a single dish from our kitchen with the collaboration, because it is our way of cooking that is connected to Land Rover, as well as my personality. I feel very connected both with the new Defender 90 and the brand, which is why the collaboration has even more value for me. For me Land Rover is something strong, functional, versatile, but at the same time very cool. I find myself in it, 100%.
It also came unexpectedly, during the pandemic: this made me understand that even in difficult moments we shouldn't give up, because even in the worst moments the most beautiful things can come.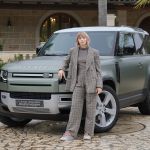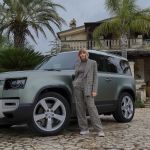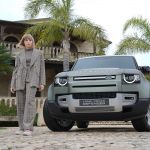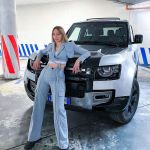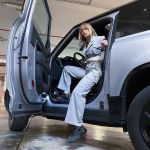 What is your earliest memory in the kitchen? And when did you realize it would become your job?
I've always been in the kitchen, since I was a child when I saw someone cooking I was there to watch and get my hands in the dough. The earliest memories date back to when I used to create "sweets" secretly, mixing everything I found, then I used to hide them and my mother found them after months around our house.
I matured the love for food - because is where it all starts - when we used to go on holiday to Poland in summer (my mother is from Poland) in a very small village located within a natural reserve: everything there is untouched, the wooden houses with their own courtyard leading into the woods... My great-grandmother had a vegetable garden with fresh strawberries, chickens, and we tasted everything, so there was a strong and direct link with food, it was all immediate, spontaneous.
Your top 3 to cook (and eat)?
Most of all, I love cooking soufflés, which are my must, and I love cooking salty food in general, especially bread-making, cooking pizza, croissants. Then I love to eat... tiramisù! Made exclusively in the traditional way.
Do you think that being a young female chef has had an impact on your journey?
Being young certainly marked me more than the fact of being a woman, I try to never pay attention to this, since it did not affect me in any way. On the other hand, being young certainly had an impact, because sometimes the meritocratic factor fails.
How did it feel to receive your first Michelin star with Bros'?
It is not just a recognition, it is much more: it was the confirmation that we were doing well, that we really managed to realize the dream of making haute cuisine and to bring it to Salento. It's all so unexpected: the undercover inspectors come and eat in the restaurant and judge everything, from the service to the menù. A few days before the Guide was published, a phone call arrived informing us that we had received the star. It was all very exciting!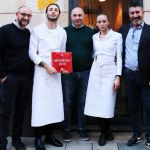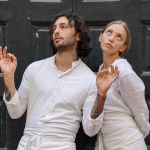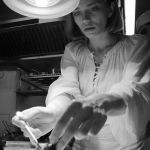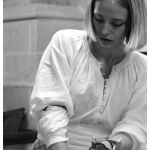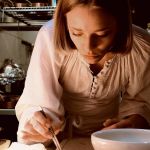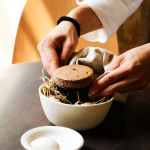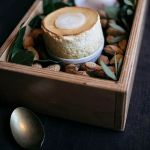 Especially in Italy there seems to be, in the kitchen, an increasing attention to origins and tradition. What do you think the kitchen of the future will look like?
What will change more and more will be the attention to ethical values: this return to tradition and our roots lies not only in the recipes, but starts from the attention and respect for the materials 360 degrees: from the origin of ingredients and how they are produced to the sustainability of the whole supply chain, this will make the difference in the kitchen of the future. People's awareness about what they eat is definitely increasing.
What are your projects for the future, inside and outside the kitchen?
The most recent catering project is Sista, a dark pastry born as a delivery and take-away of tarts, with 6 different flavors every month including a Sista's Choice chosen by me, which can be ordered online from the website and Instagram. I have had this project in mind for a long time and it has finally come true now! In the future, we believe there is also room for a physical Sista restaurant... indeed, more than one.
And on the rugby field, the news is that in September/October 2021, when the rugby championship starts, there will be a new team that I am president of, the Bros' Rugby Club: we are taking the first steps towards this sport that has always been close to me and especially to Floriano during our journey.
In such a difficult time for the food industry (and not only), it is important not to lose hope: what advice would you give to those who are starting a career in this world or would like to start?
In this very difficult period for the world of cooking, what we need to do is try to think positively. At a time when negativity reigns for everyone, the secret lies in reacting differently. What we are doing is planning, reinventing ourselves continuously - unfortunately what our restaurant is undergoing at the moment does not depend on us, what we can do is just think about how to start again as soon as possible.