From Kendall Jenner to the Duchess of Cornwall, it's time for book-influencing
In 2021, reading entered the legitimizing paradigm of the hype
Books, celebrities and Instagram: FINALLY. The first to start was Florence & The Machine; her very active bookclub is called Between Two Books and was born four years ago on the initiative of one of her fans. The singer discovered the existence on Twitter by accident and decided to take part in the initiative, starting to manage with the fans the page (which today has 134.000 followers!). It all started in 2012, when Florence posted a photo on Twitter of her in front of an independent bookstore in Portland, with the caption "Booksbooksbooksbooks". Leah Moloney, one of her fans of her then 14-year-old, who still manages Beetween Two Books together with Florence, retweeted proposing the idea of a book-club, Florence replied enthusiastically... et voilà! BTB's aesthetic of the feed is a mix between Harry Potter and Gucci under the creative direction of Lollo.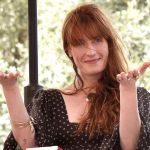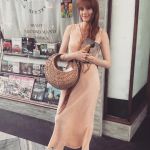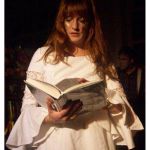 The literary fashion news of the moment is that of Kendall Jenner's bookclub - yes, it's true, if we think about her, her love for sneakers or in general her street-style can come to mind; but queen Kendall surprised us - showing us a B-Side that has nothing to do with her booty and rhymes with culture. It all starts when she was spotted last summer while she was relaxing by the pool (with Luka Sabbat), reading (in a bikini) Darcie Wilder's novel Literally Show Me A Healthy Person. A short time later, in August, she was still photographed while reading the heartbreaker book of the director and actress Miranda July No One Belongs Here More Than You. And besides this, Kendall is always shot by paparazzi with books full of post-its and marks; in short, she is really a reader-core, as well as her friends/colleagues Bella Hadid, Kaia Gerber and Emily Ratajkowski.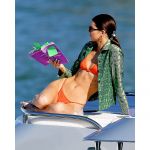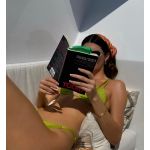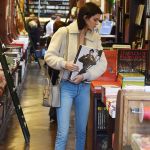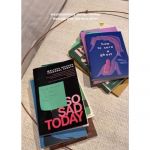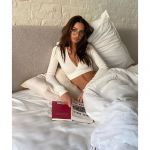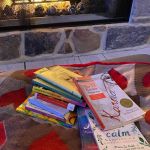 In November 2019 she posted her read-list on the Instagram stories (which she admitted to be curated by her agent Ashleah Gonzales) and thus her unofficial-book-club began. In my opinion the most beautiful and empowering conversation was the one between the model and Lena Dunham, the creator of Girls, about the serial novel Verified Stranger that Lena published on Vogue US - which starts in a very cool way: somewhere between pasta and dessert, Ally decided she was done with dating.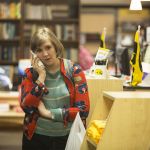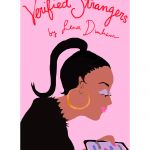 In short, book-clubbing is one of the few forms of gathering allowed today. And it continues to gather proselytes; even in the royal family. Just think that even Camilla Parker Bowles, who has always been an avid reader, has recently launched The Reading Room profile on social media, a sort of book club through which she will share reading tips, encouraging the discovery of new authors. Each book presented will be accompanied by a "Book Club Kit": polymorphic suggestions to help followers explore the themes of the proposed readings. In Italy I advise you to follow Jonathan Bazzi's book-club, candidate for the Premio Strega this year with his Fever (where he presented himself in total-look Valentino) - it's called glitch book-club before it was based at Verso and now is online.