5 tips for your OnlyFans profile
Find out how to grow your fan base and to promote your contents
From the lockdown to today, OnlyFans has met unprecedented popularity, becoming a mainstream phenomenon that could change the debate on porn and sexuality in our country.
Beyond more or less ethical implications and leaving aside for a moment the impact of the platform on the way in which we consume (and produce) pornographic content, it's interesting to note that there are still a lot of very practical doubts about the functioning of the site.
nss G-Club tried to answer all these questions on Instagram a few days ago with a dedicated Q&A.
Here are 5 essential things to know before opening your profile on OnlyFans.
#1 Grow your Twitter fan base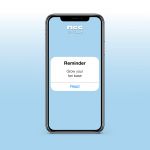 Having no particular censorship or strict nude policies, Twitter is the ideal place to promote your profile on OnlyFans. On Twitter it's important to show small previews of what will then be visible (paying) on OF; you can find accounts that sell content similar to yours to follow, also putting likes on the people who follow those profiles, who will certainly be interested in that kind of content; it is also essential to use a lot of hashtags. Among the most used hashtags to make yourself known are #Nudes4Sale, #OnlyFansNewbie, #OnlyFansPromo, #OnlyFans Girl / Boy, #FeetLover, #PetPlay, depending on the content you offer.
In general, if you have a high number of followers on other platforms it will be easier to direct them to OnlyFans as well. In general, it should be remembered that in order for the profile to work and make money, you need to cultivate your fan base, trying to build a confidential relationship with your audience.
#2 You set the price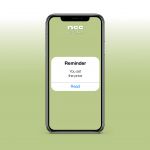 Only creators can decide what is the right amount to sell their content for. To decide it might be appropriate to ask yourself three simple questions:
- How long does it take you to create the content?
- What is the quality you propose?
- What is the purpose? Paying the rent with OF or making some extra money, maybe just for fun?
The distinction between fun and work is essential to understand what kind of proposal to offer and consequently at what price to sell it.


#3 You'll need a bank account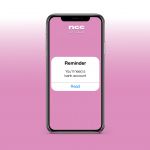 OnlyFans pays its creators with a bank transfer on a monthly basis. Creators are therefore only asked for the IBAN.
#4 Find your niche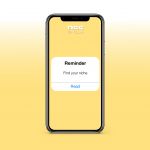 OnlyFans has now become a mainstream platform, so it can be difficult to sell soft porn or lingerie photos, so ask yourself how much you are willing to do or show. In general, it can be a smart move to find a reference niche to enter, trying as much as possible to do something that no one else does. For example, if you want to make money without showing your face, you can show your feet for fetishists, tattoos for lovers of the genre, or become a cosplayer, a waifu, in technical terms.
#5 You can't be sure about privacy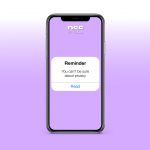 When it comes to privacy, it's worth emphasizing the difference between users and creators. In fact, users are required only of a name or a nickname, a profile photo (both can be fake) and a credit card number (which does not appear anywhere), with which to make payments. As for the creators, the topic is much more complicated, in particular after the leak of last February in which only 1.6 terabytes of material, including photos and videos, were leaked.
OnlyFans is experimenting on iOs and Android systems that make the screen appear black when trying to make a screenshot or recording the screen, as it also happened on Netflix. OnlyFans registers when a user takes a screenshot, the website is aware of when a screen recording is made, but there's no guarantee that it will do anything about it, and most importantly it does not communicate it to the creator. To sum up, one cannot be 100% sure from this point of view.