10 books written by women to read this summer
From the tarot history to the literary debut of Norman People's author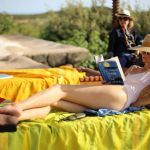 It's hot. Long trips are out, as are big music festivals or big friends' reunions. If in the last few months you have finished the Netflix catalogue, your desire to work out and try new recipes, there is only one alternative left: reading. So sit back, relax and enjoy the pages of some of the most interesting titles released recently. And even if you are going to the sea, make sure you bring your new favorite book to read under the umbrella among a dive in the sea and a mojito at the beach bar.
Here are the 10 books written by women to read this summer.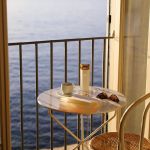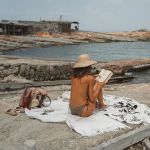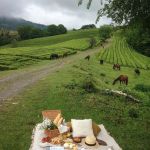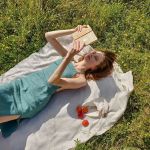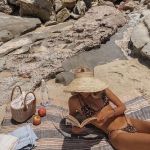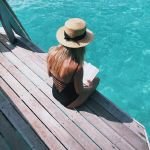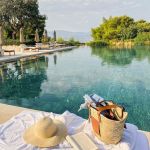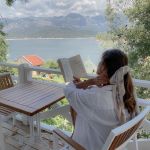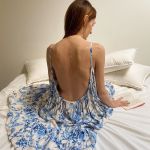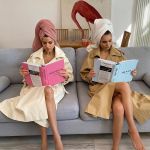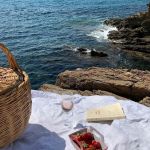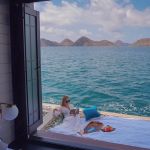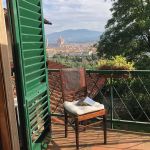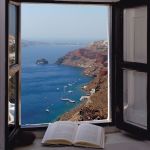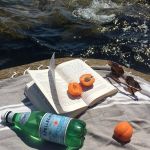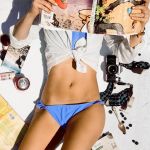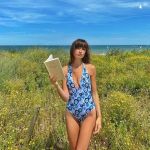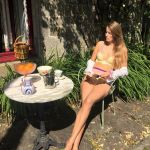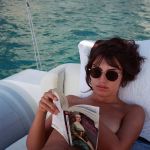 Conversations with friends - Sally Rooney - Contemporary Fiction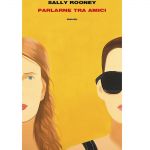 The debut novel by the author of Normal People tells the story of 20-year-old Francis, her friend Bobbi, photographer Melissa and her husband, the movie star Nick. Young, intellectual, successful and nonconformist, they talk about sex, politics, art, religion, while their feelings for each other grow, intertwine and complicate their relationships. This book will be a TV series by Hulu and will probably replicate the success of Normal People.
Fresh water for flowers - Valérie Perrin - Contemporary Romance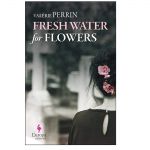 Violette Toussaint is the keeper of a cemetery in a Burgundy town, but, despite what you might think, she is a sunny, kind person, always ready to offer a coffee or a smile to those who go to visit the graves of their beloved ones. As the pages scroll by, her life intertwines with that of many others, in particular with that of a policeman who arrives from Marseilles with a strange request: to bury his mother in that small village, next to a man of whom the woman had never mentioned before. From here on, we discover the secrets and memories of Violette and the policeman, always falling a little more in love with a female character full of grace and humanity that many have compared to the protagonist of The Elegance of the Hedgehog.
Le segnatrici - Emanuela Valentini - Thriller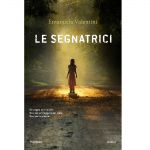 Sara, a young oncologist, returns to her hometown in the mountains of the Emilian Apennines, when the corpse of a woman who disappeared when she was just a child was found. After the funeral, the doctor would run away from there, but the kidnapping of another little girl encourages her to stay and investigate, searching for hidden secrets. The "segnatrici" in the title? They are women with the power to cure evil with whispers and simple hand movements. If you liked the supernatural thriller mood of Curon, the Netflix TV series, Emanuela Valentini's book is the right choice for you.
The most fun we ever had - Claire Lombardo - Contemporary Fiction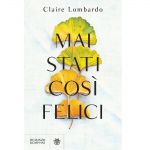 Claire Lombardo's book is a multigenerational saga that spans half a century, from the 1970s to the present, to tell the story of four sisters who grew up in a happy family, a model so positive and idyllic that each tries to replicate it unsuccessfully. Wendy is a young widow who soothes herself alcohol and casual sex; Violet regrets leaving her job to be a stay-at-home-mom; Liz is pregnant with a baby she's not sure she wants; Grace hides her failures from the family. Their lives become complicated when Violet's son, who was adopted, suddenly reappears at the age of fifteen. The Sorensen saga will become a TV series produced by Amy Adams and Laura Dern for HBO.
Laura Dean keeps breaking up with me - Mariko Tamaki, Rosemary Valero-O'Connell - Graphic Novel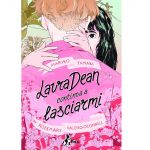 Illustrator Rosemary Valero-O'Connell and screenwriter Mariko Tamaki narrate an exciting queer love story of becoming, gender identity and broken dreams. Freddy Riley is 17 years old, goes to high school in Berkeley, works part-time in a coffee shop and is in love with Laura Dean, the most popular girl in school who keeps deceiving, cheating and breaking up with her. Until she makes a final decision: to end this toxic relationship.
Trick Mirror - Jia Tolentino - Essay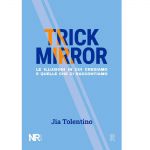 Jia Tolentino, born in 1988, first editor of the feminist website Jezebel and now a journalist for The New Yorker, collects 9 essays analyzing some key aspects of contemporary life: from the evolution of the internet to how we use social networks, from chasing fame through television to the female models of childhood and adolescence imposed by books, from marriage to religion. One of the most beautiful chapters is dedicated to the athleisure trend and women's obsession for a healthy lifestyle...ever heard about Gwyneth Paltrow and Goop?
The Authenticity Project - Claire Pooley- Contemporary Fiction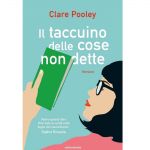 Six strangers intersect their destinies after reading the notebook, forgotten at a bar table, of an elderly, lonely and eccentric artist. They are different, but they have one thing in common: their life is not as perfect as they want to suggest.
La Boccardi - Alda Vanzan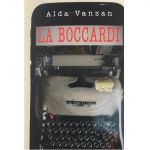 Naomi Campbell? Rude. Dolce&Gabbana? Incredibly vulgar. Valentino? Kindness. Claudia Schiffer? A living master book. Krizia? A bit cruel. But so good. The favorite? Definitely Emanuel Ungaro.
Before bloggers and influencers, when Italian fashion was experiencing its golden age, there were legendary journalists like the Venetian Luciana Crovato aka Boccardi. Her colleague Alda Vanzan retraces her story, among biographical tales that return a piece of costume history.
Tarot: A Visual History - Jessica Hundley - Art & Photography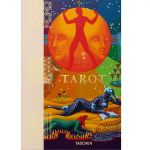 This book traces the hidden history of the tarots, collecting more than 500 original cards and artworks from around the world, including drawings by famous artists such as Salvador Dalì and Niki de Saint Phalle. For centuries, people have turned to the Tarot to learn about themselves, predict the future and explore the unconscious, if you want to find out more about this arcane art practice this is the book to read.
Iris: The Coloring Book - Iris Apfel - Adult Coloring Book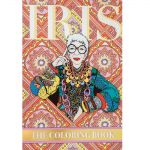 Many people think that coloring is a good way to get mindfulness. The adult coloring book industry offers many titles, but if you want to combine charity and fashion, opt for this project dedicated to Iris Apfel that has been realized in collaboration with the University of Texas. The proceeds from the sales will go to support scholarships for fashion students at UT Austin, where Iris herself is a Visiting Professor.