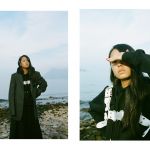 Christina Paik is a bashful and reserved figure, who prefers to move on the sidelines of the fashion world, well hidden behind her camera, letting her work speak for her.
28 years old, American with Korean roots, Christina is an artist, photographer and stylist. She happily divides between New York and Paris, between photography and fashion. Paik worked on a number of projects with Louis Vuitton, Nike, Yohji Yamamoto, Sacai, Lacoste, Acne Studios, and she's a close collaborator of Virgil Abloh. Last year she toured the world with her photographic series entitled MEUFS, where she gathered the portraits to young women she made over the course of 10 years, offering a unique glance into her sophisticated and intimate aesthetic. Christina has, in addition, designed the merchandising for the tour, called simply CP, which, gone immediately sold-out, has turned almost casually into a real brand.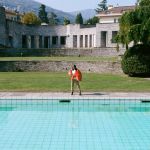 Christina is the protagonist of these images shot by London-based photographer
Elliot Jones
for the project
A Talk With
by
Vietti Shop
, which is aimed at introducing the personalities that are leaving a mark on the fashion world. Christina is portrayed against the background of the gems of Lake Maggiore, where the store was born, Stresa and the Borromeo Islands: the elegance, the aesthetics and the architectural masterpieces of these typically Italian places are closely connected with Vietti Shop. Christina interprets the encounter between streetwear and luxury that has been at the centre of the debate within the fashion industry for a few years now. In the looks styled by her,
Celine
and
Burberry
items are paired with
Alyx
and
Watanabe
pieces, along with accessories by
Prada
and
Bottega Veneta
.
Between one shot and the other, Christina talked about her relationship with fashion, her work and her goals.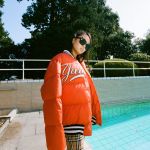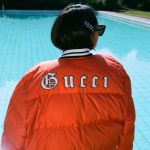 I enjoy fashion, I love it, but it's more an accessory to me. The reason why I became a portrait artist is because of

Richard Avedon

and his work.

My favourite brand is Celine.

Phoebe Philo

is so amazing, I feel like she mastered the identity of a sophisticated, classy, elegant woman in my eyes.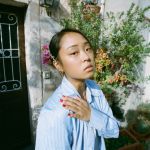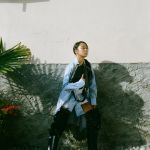 Instagram

and social media just happened very organically, I never wanted to be this person online, it just happened this way. I really hope that I inspire other people, and especially other girls. Cause I wish I had someone to look up to.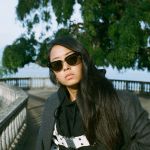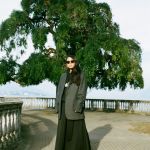 Especially with social media

beauty

is lost. Everything is photoshopped, or you don't know what's real anymore. Even five years ago when I had models coming in I would tell them not to wear make-up or light make-up, because I don't do retouching and obviously I shoot in film so I stay true with whatever I'm shooting.
I hope that girls can be their natural self and understand that you're just as beautiful as you are, you don't have to look like what's in the magazines, or you have to be this skinny or you have to look like this.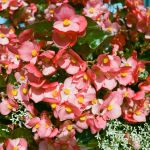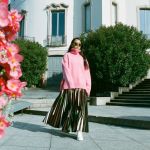 This year was very important to me because I went on tour with my new

self-portrait series

, which incorporated fashion which I had never done with my self-portraits before since it's more my weird side, more fine art based. This tour was special to me because I didn't even show anybody the series, half of the series doesn't exist online.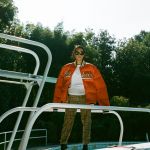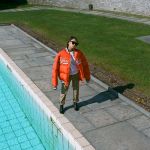 I feel like when you feel

uncomfortable

you are on the right path. If you feel comfortable then you are doing something wrong.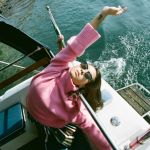 I got where I am today thanks to consistency, persistence and a lot of perfectionism.

Striving for perfection

is the only way to go.