The It Girl era is officially dead
Despite Kendall and Hailey, having millions of followers and a team of stylists doesn't make you a style icon
The language of contemporary fashion is filled with repeated, overused or misused titles and definitions often paired with personalities not living up to (or unaware of the meaning of) such labels.
It Girl is undoubtedly one of the most commonly used expressions to talk about women with a certain style - well-defined and recognizable. In recent years, it has become a passe-partout given to anyone who appears in street style photos at a fashion week or has an online following.
It's precise during fashion month that this definition knows unlimited and indiscriminate use. However, when the expression flooded magazines and social media a few weeks ago, preceding Chloë Sevigny's name, it made sense again. The actress, chosen to open Proenza Schouler's New York show, owes much of her fame to that title, first given to her by the New Yorker in a 1994 article.
The confusion around a codified attribute that owes its origin to the writer Joseph Rudyard Kipling and later to the British writer and screenwriter Elinor Glyn points to a broader problem of language affecting the fashion industry. Brands and industry publications, in fact, are quick to call anyone a celeb, a style icon, or an It Girl, rather than using titles such as influencer or content creator, as if they were jobs of lesser importance or value. This contributes to an irreconcilable distance between the so-called establishment and the personalities who have revolutionized the fashion system in recent years, sometimes opposed, sometimes celebrated, but always used for business and marketing purposes.
The definition of It Girl has much more to do with the attitude of the person, with that certain something that translates into a personal, unique, truly original style, capable of mixing luxury and fast fashion, historic houses and emerging brands, contemporary trends and vintage pieces, always with a twist. The basis of that je ne sais quoi requires sincerity and authenticity erased by the mechanisms of the current fashion industry. The construction of a persona, the study of a well-defined aesthetic, and the pairing of finely matched garments and brands are all contrary and antithetical to the nature of the It Girl. Having a stylist, for example, is antipodal to the original DNA of this figure. An invitation to a show or the red carpet of an event today is a major work commitment that requires the collaboration of dozens of people. The main goal is to look as flawless in photos as in real life, a strategic plan to seal or initiate brand partnerships. Any degree of naturalness is zeroed out, completely eliminated.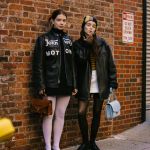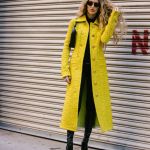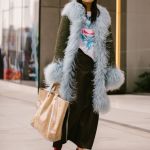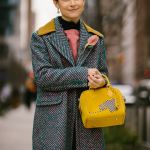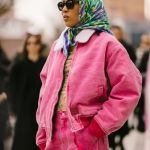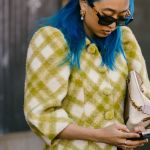 The definition of It Girl has been partly destroyed and largely emptied by the advent of social media and the possibility (or, rather, the illusion) of becoming all It Girls. The democratization brought by social networks hides as another side of the coin the conforming to dominant aesthetics and trends. No one is unique or different anymore, no one stands out from the crowd, and everything is already seen and worn the same way.
So then who are the real contemporary It Girls? Many come from the past and have kept intact that innate and absolutely irreplaceable allure of coolness. Think of Alexa Chung, someone who should earn a percentage every time the phrase It Girl is used; Chloë Sevigny; Leandra Medine, who despite accusations of discrimination in the workplace continues to dispense style advice and styling ideas in one of fashion's best newsletters. Although she may also fit the definition of an influencer, Camille Charriere has traits in common with the It Girls of yesterday, from a distinct and recognized sense of aesthetics to a limited group of brands she loves to wear, to the ability to mix trends and items of the moment without sacrificing her vision. To a certain extent, one can also mention Rosie Huntington Whitely, who posts her minimal and rigorous looks on Instagram without being influenced too much by what's going on around, and Jeanne Damas, with a signature style now synonymous with her name. Matilda Djerf, Emma Chamberlain, and Devon Lee Carson are the front runners to the title of It Girls of the next generation.
Except in rare cases, a true It Girl will never tell why she chose to dress a certain way, and will not explain how to replicate that look with other items. Rather she will reveal the vintage store where she scouted out that shirt, when she first wore it, and how long it has been in her closet. A key element in the nature of an It Girl is the mystery. That innate attitude cannot be explained or replicated, so recounting it to the end is superfluous. (That's why the list a little further up is missing Kendall Jenner, Hailey Bieber, or Bella Hadid, finely constructed public personas with nothing authentic or to tell.)
The real It Girls are rocks in the stormy sea, unmoved or unscathed by the waves of new trends or competition from young personalities. They just stand there, proud of their nature, certain of their uniqueness, perfect in their imperfection.