Contemporary jewellery is now colourful and maximalist
"Bye bye less is more"
In recent decades, fashion has been dominated by a minimalist aesthetic, but the time has come for a trend reversal: the rhetoric of "less is more" seems to have run its course, generating an opposite reaction of saturation, richness and overlapping colours and styles, or maximalism. Indeed, today's jewellery celebrates the excess of colour and the acceptance of thicker, heavier lines, and is characterised by the layering of contrasting colours and materials. So-called 'layering' also arrives in the world of accessories, capable of generating a harmonious result even with several elements present.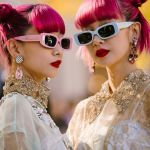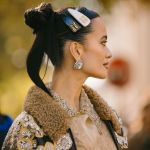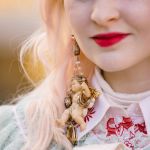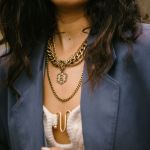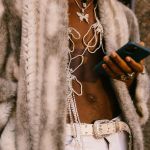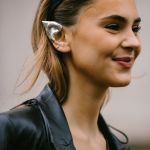 One of the fathers of this comeback is Alessandro Michele, who has revisited the brand, giving it a new life and influencing the contemporary spirit. His collections, or rather, his aesthetic, is characterised by ever-important accessories and symbolic references that he coordinates with each other while still managing to maintain a style that is coherent and unique at the same time. Eccentric pieces such as 70s rings, glittered tiaras, gothic crosses, bangles, earrings and extremely colourful rings become true statements, pieces that, contrary to past trends, where jewellery and accessories " used to go with the outfits, are now able to claim their role as protagonists and bearers of meaning. Tom Ford's fashion show during the New York FW was confirmation of this: the large earrings worn by the models, lined with sequins like the dresses worn, attracted attention and completed the outfit, playing a fundamental role within the fit.
It is following this wave that brands such as Schiaparelli and Tom Ford have found a new fortune: always communicators of artistic and sophisticated design, they represent current aesthetic needs, somewhere between surrealist symbolism and 1980s maximalism. During the last fashion shows, Seokwoon Woon and Christopher John Rogers, designers who are already well known for their personality-laden collections, also caught the cameras with their colourful accessories. Valentino also adapted its values to the trend of the moment with its PPPink, feathers and glitter bralettes, introduced as jewellery in the SS23 runway. Embracing and combining various aesthetic references makes it possible to create unique meanings, guaranteeing free self-expression, as Bea Bongiasca also does with her small Kawaii-inspired jewellery, all to be superimposed, which she dips into brightly coloured enamel creating a true homage to the power of colour. Speaking of maximalism, Swarowski also plays interestingly with the sizes and cuts of stones, going from light spots to the larger gems that encircle Bella Hadid's face in the latest campaign.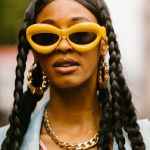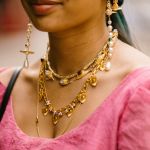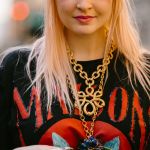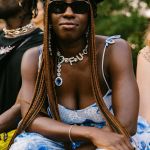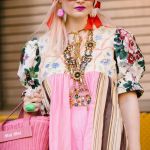 The era of the addition has begun, of the extra, colourful and flashy accessory, full of soul and meaning. If before we tried to eliminate everything that did not have a strict need to be worn or that had a very specific role within the look, we can now officially say that we have entered a historical moment in which even jewellery tells stories. Not only of emotions and memories but also of identities, values and worlds apart.