Leather jacket: how to style it for spring
Style tips and a shopping guide with the best of the season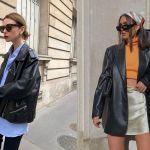 An icon of cinema, music and fashion. The leather jacket no longer belongs only to the biker culture from which it originates and where the name biker jacket comes from, how the most common silhouette is known. Its origins date back to 1928, in a small New York store, Schott, where two artisan brothers made a prototype of a jacket to protect motorcyclists from rain and wind. From Marlon Brando to James Dean, many actors fall in love with it and make the "nail" a symbol of a rebellious and bold attitude, just like the personalities of those who wore it.
It doesn't take long for the leather jacket to appear on the catwalk as well: pioneer was Yves Saint Laurent who was the first to make the biker jacket an haute couture garment as artistic director of Christian Dior. At the time this choice was not appreciated, and Saint Laurent was fired. Today, however, the biker jacket and the various variations of the leather jacket are an integral part of the high fashion collections - from Chanel to Versace, from Celine to Saint Laurent - as well as of emerging and more commercial brands. This spring is back in different variations: from the leather coat to the classic biker jacket, up to the more tailored versions, and above all also in recycled or vegan materials. So nss G-Club has created a guide to the perfect match of the leather jacket, in three different versions: biker, blazer and coat.
BIKER JACKET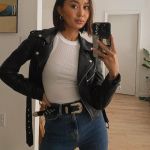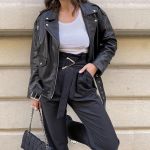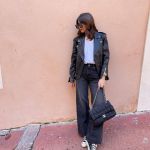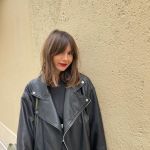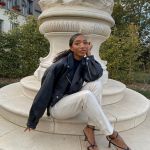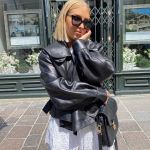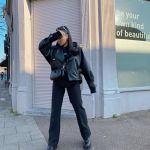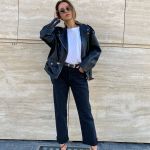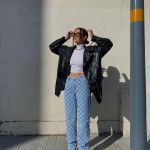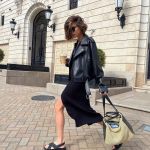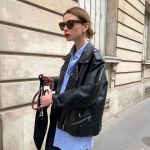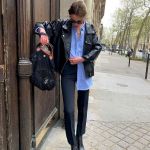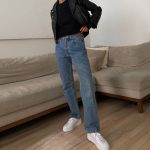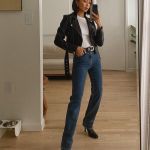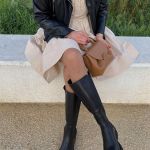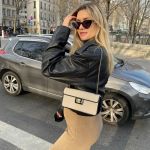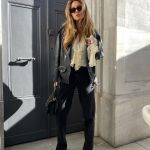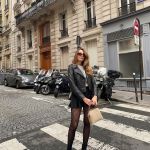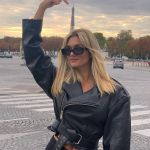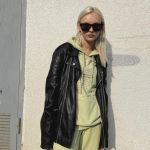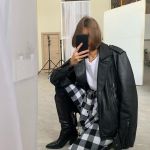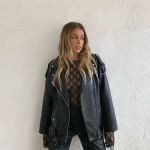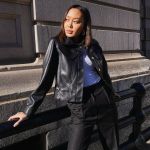 LEATHER BLAZER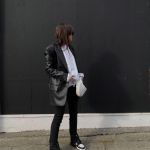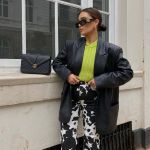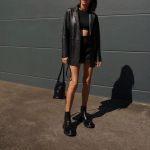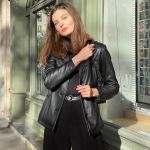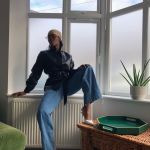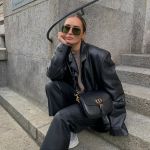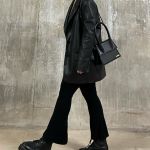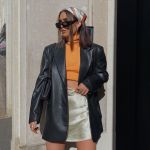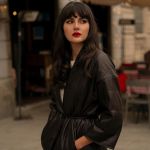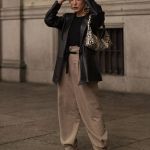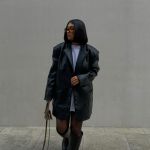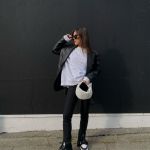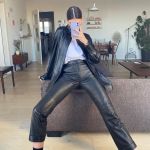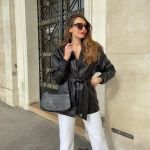 LEATHER COAT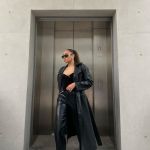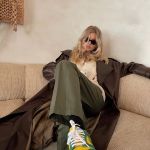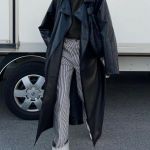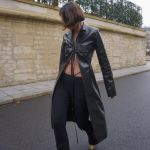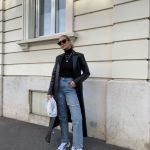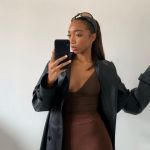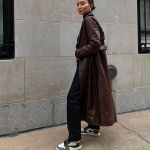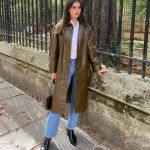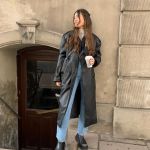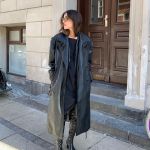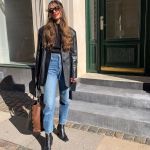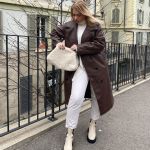 Once you've thought about styling with the items you already have in your wardrobe or the essentials on your shopping list, it's time to find the perfect leather jacket that reflects your personal style. For a more minimal look, just wear jeans and a t-shirt, but the biker jacket also looks good with dresses, skirts and shorts, and this makes it the perfect outerwear even for summer evenings in the hottest months. Below, here is the nss G-Club selection of the 10 coolest leather jackets of the season to be included in our wardrobe.