The colors of Fall/Winter 2021 in fashion
From Balmain's military olive to Givenchy's purple, there is much more than just grey and illuminating yellow
According to the Pantone Color Institute, Ultimate Gray and Illuminating Yellow, two different shades chosen to express a unified message of strength and hope, are the colors of 2021, but you only have to browse through the images of the most recent fashion weeks to discover a rainbow of other shades. Next fall/winter we will love blue and saffron, brown will be the new black and we will opt for monochromatic outfits, maybe total black or military olive, and we will rediscover the timeless elegance of the B&W combo. From Prada to Versace, from Givenchy to Schiaparelli, details shine in gold and silver, purple and hot pink.
Here are all the FW21 colors that G-Club think will become must-haves of our wardrobe.
Cocoa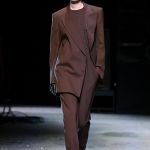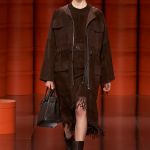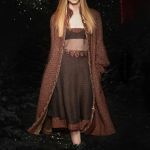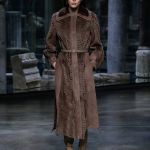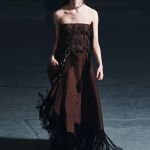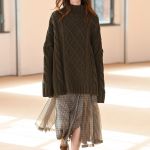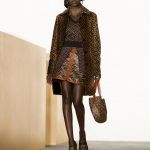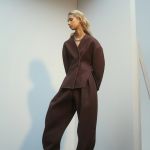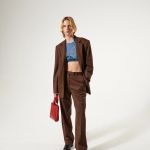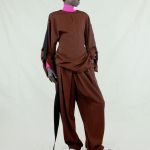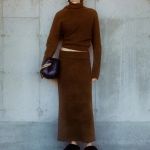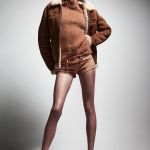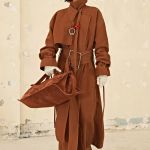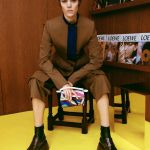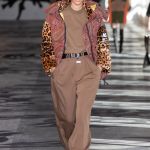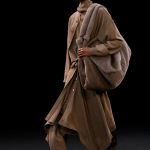 Mood: frequently associated with the earth, protection, and home, brown symbolizes authenticity and simplicity. Wear it is believed to be an expression of balance, perhaps that's why, in this uncertain time, designers picked it as a new passepartout color. A small lucky charm that is versatile and easy to match.
On the catwalk: from the power suits by Sportmax and Ambush to the wool sweaters and skirts by Chanel and Proenza Schouler, according to the major brands, brown is the new black.
Sound like: Van Morrison "Brown Eyed Girl"
Indossalo (anche già ora) come: @lisa.olssons
Saffron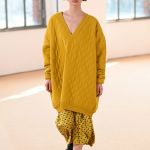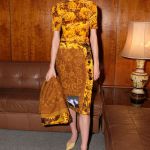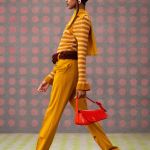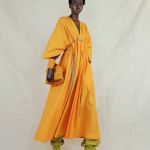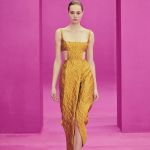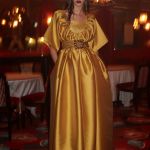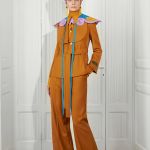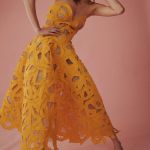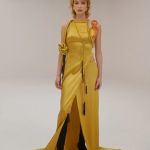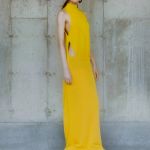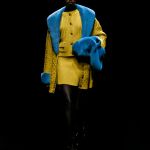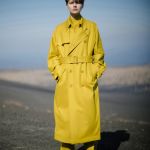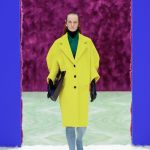 Mood: in its sunniest version, the Pantone Color Institute has selected it as the color of the year to give us a dose of optimism and energy. In the saffron shade, yellow becomes a perfect must-have to give a special twist to fabrics such as wool and silk, which, as Miu Miu showed us in the FW21 collection presented in Cortina, are in an unexpectedly perfect combo.
On the catwalk: the color protagonist of 2021 cold seasons gets a new intensity infusing warmth and positivity to the cozy sweaters by Max Mara, to the long dresses by Ottolinger or to the 40s suits by Moschino, but it can degrade to the pale version chosen by Prada for its oversized coats and by Blumarine for its cropped cardigans.
Sounds like: Coldplay "Yellow"
Indossalo (anche già ora) come: @elenagiadaa
Military olive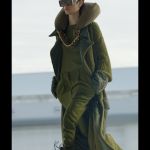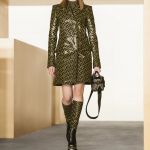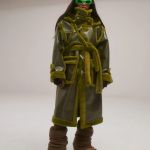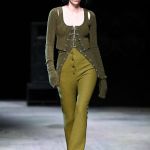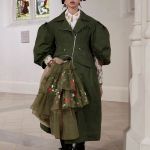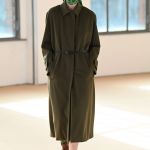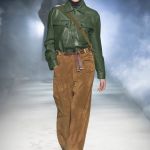 Mood: in color therapy, green works as a remedy for anxiety and instills the calm needed to achieve one's goals; while some believe that stones of this color, such as jade and malachite, are connected to the heart chakra and help to bring a clear perspective to feelings.
On the catwalk: Balmain chose it as the inspiration for aviator bomber jackets, cargo pants and other outfits of its Air France jet show; Alberta Ferretti mixed it with teal and brown; Max Mara and Versace turned it into outerwear and scarves with a vintage allure, while at Simone Rocha it adds a touch of attitude to the most romantic looks. Our advice? Pick it for outerwear and bodycon dresses.
Sounds like: Beyoncé "Green Light"
Indossalo (anche già ora) come: @erika_boldrin
Samba Red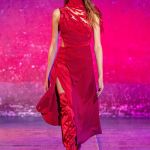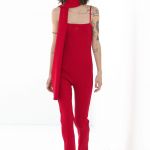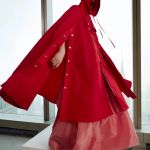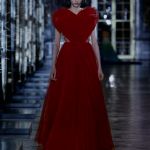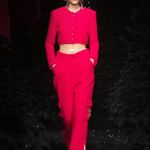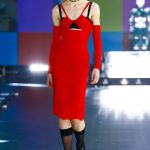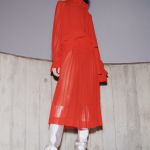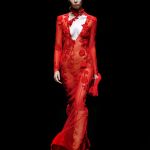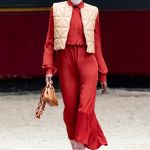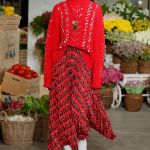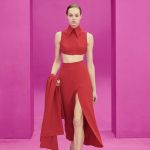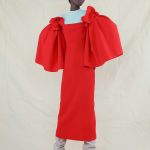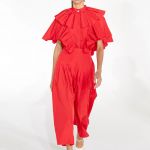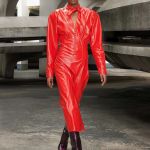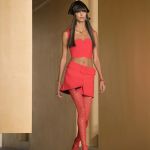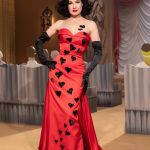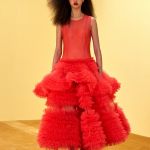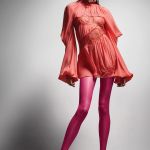 Mood: in Ancient China it was the sacred color of the Chou dynasty; in the Middle Ages men sported it as a sign of power and war; in the Baroque period it began to be associated with sin; while still today many believe that wearing red is the mirror of a competitive, determined, extroverted and independent personality.
On the catwalk: Sanremo 2021 docet: in our wardrobe we need a red power suit, better if boxy and oversized. But browsing through the images of the latest fashion weeks we discover that the color symbol of passion works very well on chiffon dresses by Dior and Molly Goddard, on Chanel overalls, on knitted jumpsuits by Courreges and is beautiful in the vinyl trench coats and clothes by Paul Smith and Isabel Marant.
Sounds like: Nick Cave & The Bad Seeds "Red Right Hand"
Indossalo (anche già ora) come: @alessandraairo
Blue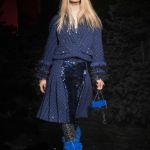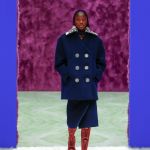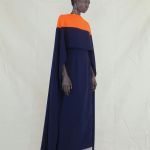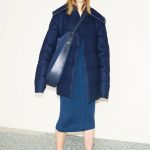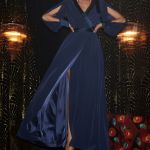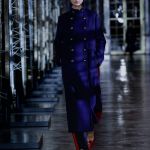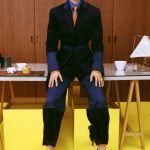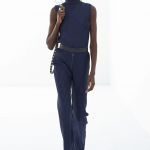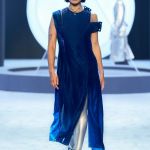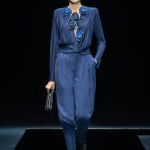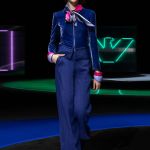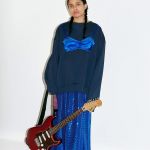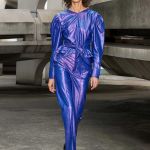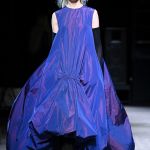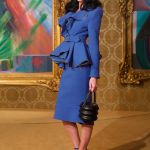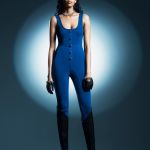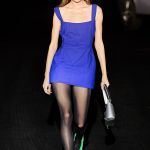 Mood: for Buddhists it is the color of immortality, for others it is the one that more than any other inspires calm and balance. Whatever you think, keeping a lapis lazuli stone with you will help you to fight insomnia, stimulate creativity and feel good even in total solitude.
On the catwalk: in blue, declined in all its different shades ranging from night to electric, the refined suits by Armani, the down jackets by Tods, the mini dress by Coperni or the double-breasted coats by Prada become the new essential of the season. If you want to give it a brighter twist, match it with fuchsia and silver accessories and details or try the timeless combo of blue and black launched by Yves Saint Laurent.
Sounds like: Lana Del Rey "Blue Jeans"
Indossalo (anche già ora) come: @levanteofficial
Lavander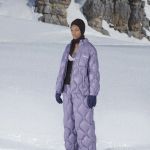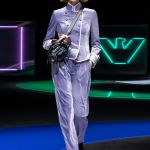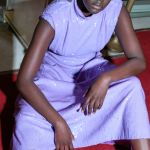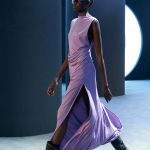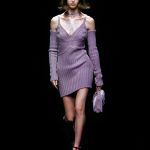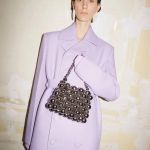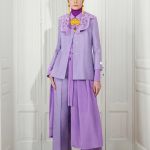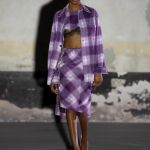 Mood: legend has it that Cleopatra's Royal Palace in Egypt, from the inside of the building to every smallest detail, was all purple and that Claude Monet thought it was the true color of the atmosphere and for this reason used it in many of his paintings. In fashion, today purple in all its variations, from lavender to wisteria, from mauve to amethyst, is perfect for cool looks, to dress a contemporary elegance.
On the catwalk: if you loved the vinyl dress by MSGM worn by Francesca from Coma Cose at Sanremo, you'll also adore Givenchy's long dress or Jil Sander's trench coat in the same color. The total lavender look is not for you? Try to include small touches of purple in your outfits, maybe mixing them with green and gray.
Sounds like: Hole "Violet"
Indossalo (anche già ora) come: @jeannedamas
Hot Pink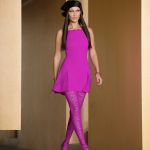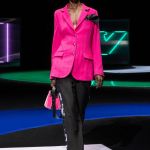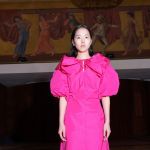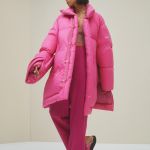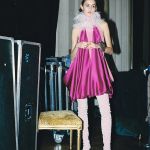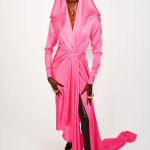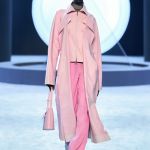 Mood: optimistic, dynamic, exuberant, hot pink is often worn by those who have a strong personality, are determined and love to be the center of attention.
On the catwalk: from Versace to Salvatore Ferragamo, from Schiaparelli to Balmain, hot pink is the girlie energy boost that even the most minimal winter look needs.
Sounds like: Aerosmith "Pink"
Indossalo (anche già ora) come: @giorgiatordini
Ultimate Gray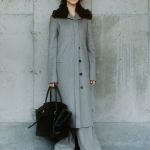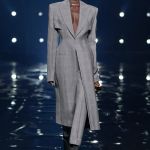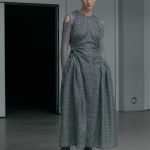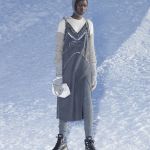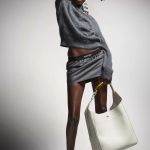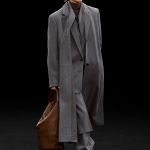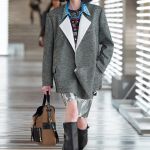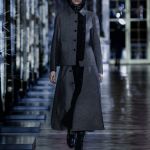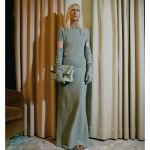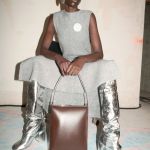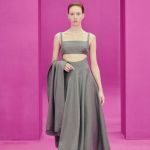 Mood: the color of 2021 is back in the cold seasons to give us serenity and balance. In order to boost this feeling, why not keep a Cat's Eye stone with us, which mystics and esoteric people consider a good luck charm providing great wisdom?
On the catwalk: as for SS21, from Lemaire to Louis Vuitton, from Givenchy to Armani, most of the brands chose grey to highlight the timeless elegance of their sartorial suits. Altuzarra and Miu Miu remind us that it is also the perfect color for woolen dresses and long gloves.
Sounds like: Travis Scott "Grey"
Indossalo (anche già ora) come: @sofiamcoelho
Black & White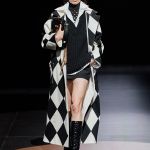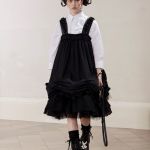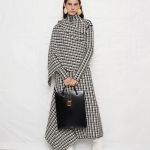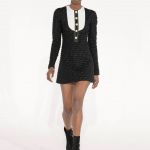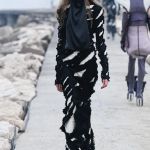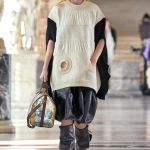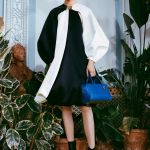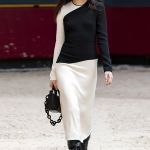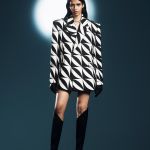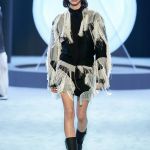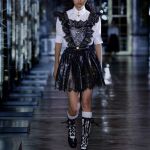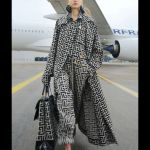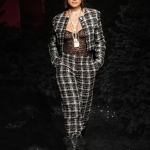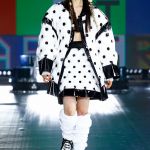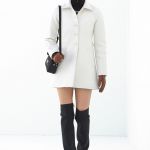 Mood: light and shadow, good and evil, beginning and end, yin and yang, black and white are two opposites that absolutely love each other.
On the catwalk: Valentino's show was a beautiful clash between punk, romanticism, culture and bourgeoisie told with the chromatic dualism between black and white, but there are many other brands that have decided to mix these two colors for their FW21. From Loewe to Longchamp, from Rick Owens to Giambattista Valli, B&W remains a timeless classic.
Sounds like: Regina Spektor "Black and White"
Indossalo (anche già ora) come: @ileniatoma_
Total Black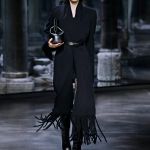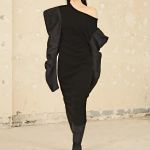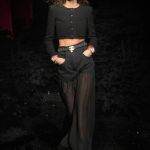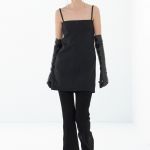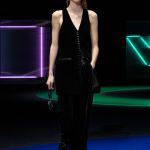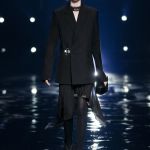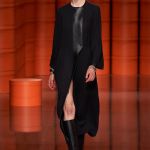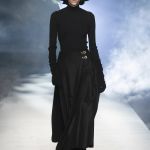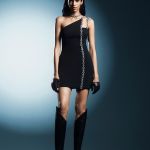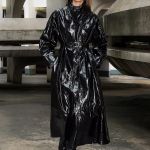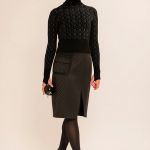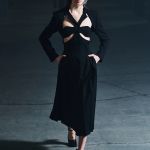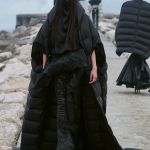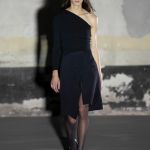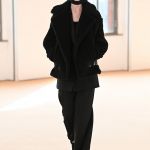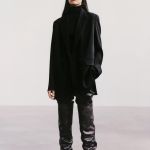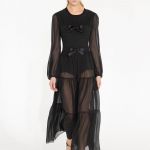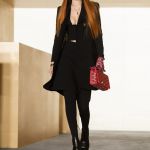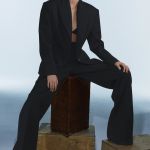 Mood: according to an ancient African legend, the universe originated from the explosion of a tiny black onyx; while according to crystal therapy, wearing this stone keeps negative energies away and helps improve self-confidence.
On the catwalk: refined, ultra-modern, total black is anything but a safe, almost anonymous choice; on the contrary, it has the ability to make us feel powerful and beautiful. As Acne Studios, Givenchy and Valentino also teach us.
Sounds like: Nina Simone "Black Is the Colour (Of My True Love's Hair)"
Indossalo (anche già ora) come: @carodaur
Silver / Gold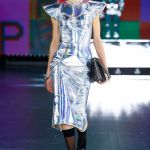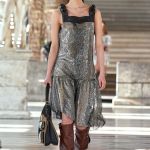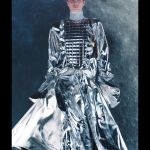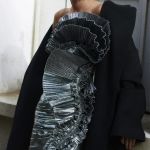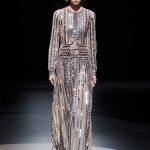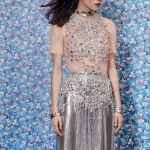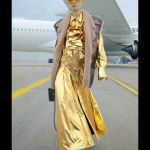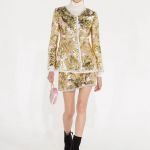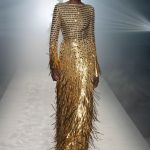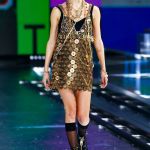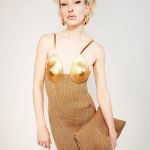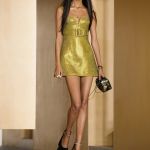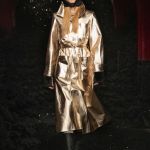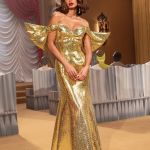 Mood: moon and sun, hot and cold, gold and silver are that touch of opulence you need to get through the upcoming cold seasons. Bling bling power!
On the catwalk: : from Dolce & Gabbana to Schiaparelli, from Paco Rabanne to Chanel, fall and winter 2021 are sparkling with gold and silver. Tip? Buy a pair of metallic boots, gold or silver.
Sounds like: Harry Styles "Golden"
Indossalo (anche già ora) come: @lindatol_