5 protagonists of TV shows to get inspired for Halloween
Ready for a scary binge-watching time?
The scariest night of the year is coming. Halloween is now celebrated all over the world: in America, as for Regina George of Mean Girls, it is an opportunity to dress up in creepy and sexy costumes, while in Italy the horror theme prevails, and people usually wear costumes to look really scary, like Lindsay Lohan in the same movie.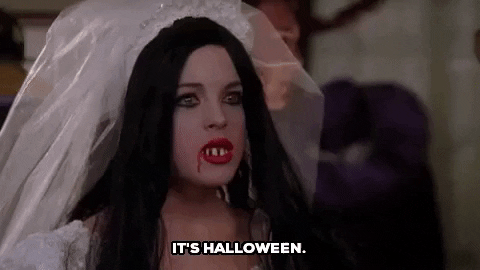 Respecting this international dichotomia of the celebration, nss G-Club is here to suggest you 5 iconic female characters from the TV shows to grab some inspo from, to recreate a look for whatever the Halloween occasion you are going to attend, or just for a binge-watching session of dark/horror TV shows.
Nurse Ratched - Ratched
Ryan Murphy's new Netflix drama is the prequel of "Someone's flew on the Kuckoo's Nest" novel by Ken Kesey. It tells the backstory of the evil Salem's Sanitary nurse Mildred Ratched, played by Sarah Paulson. The cast includes other stars like Sharon Stone and Cynthia Nixon, dressed in costumes that pay homage to '40s fashion: pois, pleated A-line skirts, twin-sets, hats, colors, but the most iconic piece is the turquoise nurse uniform worn in the hospital. The color was picked by the costume designer to differentiate the uniform from the cinematographic version. Mildred's style is intentionally studied to make her appear reassuring, happy and quiet, in order to grant her insight and control in other's minds to manipulate them.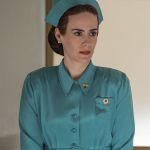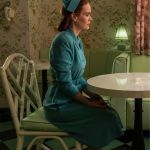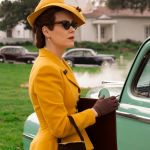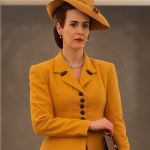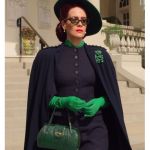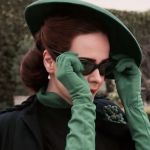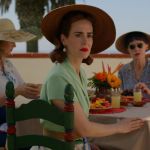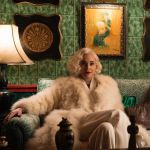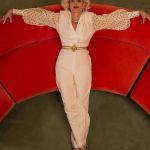 To recreate Ratched's nurse uniform you'll need a pleated long turquoise skirt and matching turquoise blouse. The nurse hat may be recreated with a simple diy project.
Sabrina - The chilling adventures of Sabrina
Sabrina Spellman is a special witch: she's half magic and half human, and gets in touch with her powers to defend her beloved ones from the evil forces that threaten them and her too. The Netflix re-edition of the 1962's Archie Comic's comic, that celebrates 1960s sub-cultures when it comes to style. Like light and dark, London's Carnaby street style and American varsity coexist in the wardrobe of the teenage witch: she often wears A-line dresses with peak-though white collar, velvet, lace and leather boots in Supernatural occasions, while shifting to a more neutral color palette and contemporary yet vintage pieces during her high-school moments.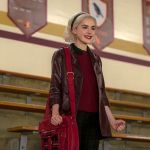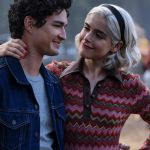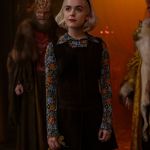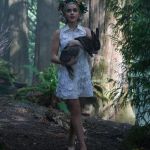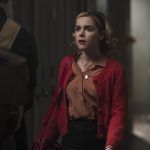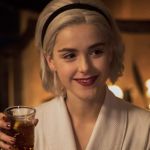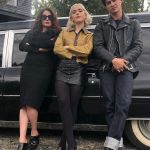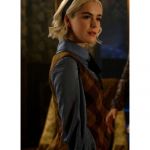 To be Sabrina Spellman on Halloween Night, you'll need to wear a black headband, and a color palette ranging from brown to black to red, colors she always wears to recreate her esoteric aura. Don't forget a bob-cut super blonde wig!
Buffy - Buffy the vampire slayer
A high school girl who kills vampires, demons and spirits. The scenario might look unlikely, but not with Buffy. The teenager fights against evil forces showing that everyone can be a hero, with the right intention and morals. The show is full of metaphors on what demons are, which form they take and how does it fell to be outcasts. From afar, Buffy looks a typical American girl but her style gives hints on her dark side: leather details, cross earrings and necklaces, sleek hairstyles give her an edgy look, that's always balanced with a more girly detail, creating the perfect goth-chic outcome.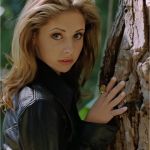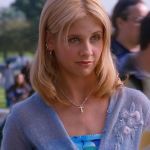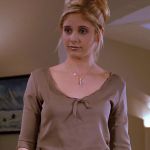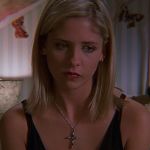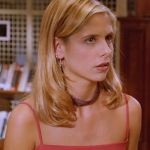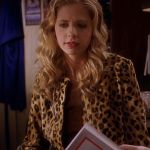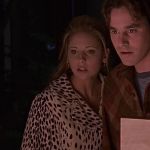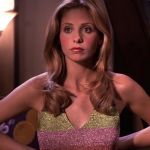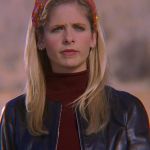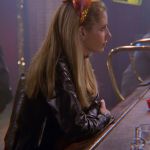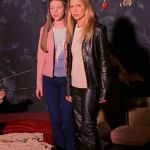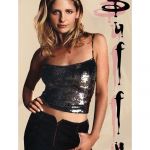 The IG account @buffystyle collects all Buffy's best outfits and highlights the '90s style of the looks she wears. To recreate her look: an oversized leather jacket, matched with a pink tee or dress and a cross necklace. The typical 90's spiky messy ponytail is a nostalgic go-to!
Laura Palmer - Twin Peaks
Laura Palmer is what makes Twin Peaks a big deal. Apparent victim of a collusion between two parallel universes stretched between late '80 rural America and David Lynch's supernatural vision of hell, she is rarely on the scene together with Agent Dale Cooper and friends of the village. Nothing is more anxious than her serene-looking face in the picture snapped the night of the Prom, when she was found dead. It's difficult to explain without spoilers what's her story and "who killed Laura Palmer?", but we can assure you this is the most frightening costume you can recreate in the list.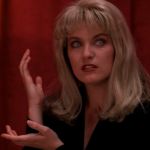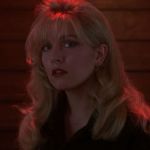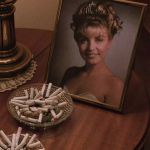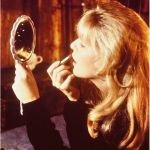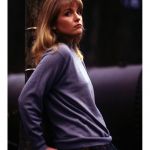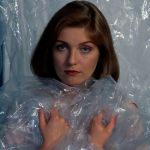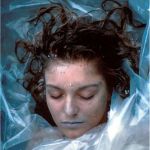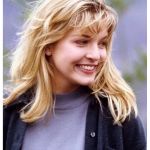 In the key scene of the show, the night when everything becomes clear, Laura has long wavy blonde hair, styled in soft curls falling on a black velvet dress, she wears a bloody red lipstick and sparkly jewel earrings with an hint of blue in the center, to recall her glacial blue eyes.
Jessica Fletcher - Murder she wrote
If we are mentioning the spookiest female TV series characters we couldn't forget her, the lady that always brings murders with her. Jessica Fletcher is the protagonist of "Murder She Wrote", hyper-successful '80s tv show, still loved by the audience. Blame it on the perfect balance of suspance, murders, investigation and curiosity and recognize that Jessica's character is simply irresistible: funny and reassuring, she takes the audience to discover the killer, everytime.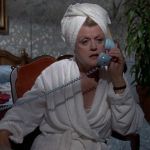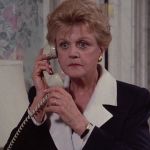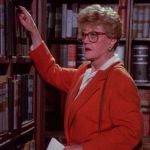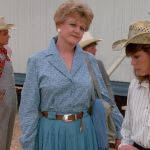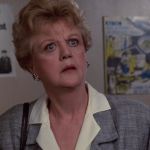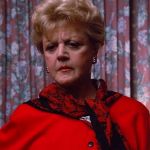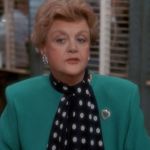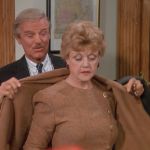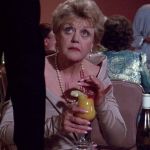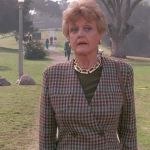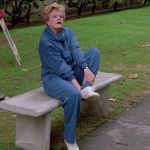 Her image helps too: she embodies the perfect 80s gentle-lady in the city with her twin-sets, pearl necklaces, foulards and silk scarves and when she's at her lake hometown she also shows off some casual-chic skills too. Steal her style getting some inspo on @murdershewore IG account. Besides her pearls and suits, Fletcher's hairstyle is a must to reinterpret the look in a proper way. Short curls, lots of hairspray (or just a wig!) and get ready to solve mysteries!