How to customize a skirt: a step by step guide
With fabrics that you can easily find at home or at the supermarket
Among the many activities we can practice during this lockdown, for all fashion victims and fans of sustainable fashion, do-it-yourself is becoming a trend. In a nutshell, it's about improvising as a designer and create or customize clothing and accessories. No special cutting and sewing skills are needed, a little creativity and manual skills are enough.
The inspiration comes directly from the catwalks, from which we have impressed in our minds the tailoring and the customization that is done on the items of the collections, such as those of the SS20. The details in fact say a lot about the designer's personality, his vision and the image he wants to give to the brand. The same reasoning can be applied to clothes that we no longer use, we can recycle them by personalizing them with original and ironic ideas.
In a "regular" condition, customizing is very simple, you just need to go out and get to any warehouse to buy pins, patches, chains, pearls, glitters; but in this quarantine period, how can we personalize our old clothes?
As we all know, the only services open at the moment are supermarkets. During grocery shopping, heading to the house cleaning department we can unexpectedly find a list of objects to use for our DIY moment or, even better, we can use what we have already at home or buy it from online stores.
In this experiment the following items were used: metal sponges, which we turned into inserts to be applied by hand on a skirt, to create bright details that look like jewels; a mop, we turned the fringes into a decorative element to be applied directly on the skirt; gloves for dusting, that became colourful and fun pockets. Ready to customize?
What do you need?
There are no limits or rules, free your imagination and creativity choosing the objects to use for your DIY session.
Here we've used:
3 old skirts
3 metallic sponges
2 dustproof gloves
1 mop
SKIRT #1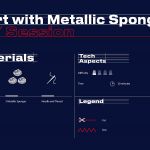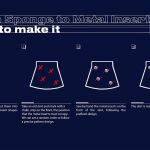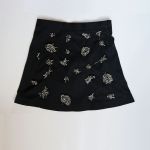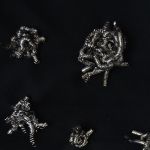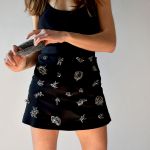 SKIRT #2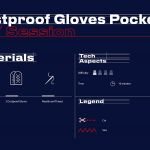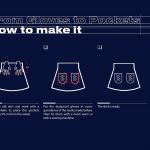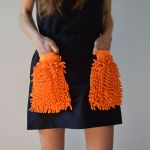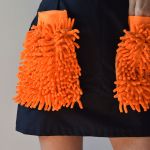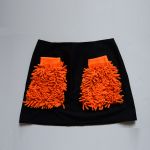 SKIRT #3