The strenght of femininity in the new Fantabody collection
'Fleur D'Hiver'
Born from an idea of photographer Carolina Amoretti, Fantabody has established itself since its foundation in 2015 as one of the most interesting projects of the Milanese landscape, and not only. The bodysuits and the swimsuits of the brand represent the perfect synthesis of a more classic lingerie and a more feisty activewear, super inclusive designs meant to embrace and underline all types of female bodies.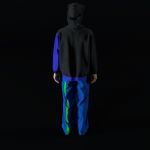 After the success of the collaboration with IUTER and the partecipation at White Street Market, Fantabody unveils now its Fall/Winter 2019 collection. The concept at the heart of the creations is a unique parallelism between the force of blossoming flowers in nature and the force of the woman's body, charging everything with symbolism and lustful shapes.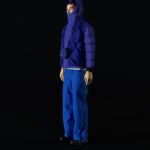 The woman's body becomes synonymous with elegance, sinuosity and strenght. The mood of the collection is characterised by cold hues and floral patterns, meanwhile the unbridled cuts bring out all the forms of the female body. The Fantabody woman has finally embraced her sexuality, she's self-aware, modern, confident, free to express herself as she wants.
This season, Fantabody reiterates its collaborative spirit with a few pieces designed by Salvatore Vignola and earrings by Florence Tetier.