Starting today, the law that will ban glitter passes, how can we replace it?
Everything we know about the new law and green alternatives to glitter
Have you ever put your hand into a bag of glitter and, when you pull it out, watched spellbound as the little coloured splinters sparkle in the sunlight? Then you feel like a fairytale princess, a unicorn, a wonderful being. Beautiful. Magical. It's a reflection of childhood, which for many of us has turned into an obsession with beauty as we grow up. It's just a shame that this seemingly harmless passion actually comes at a high price in the form of pollution. That's why the European Commission decided on 25 September to phase out glitter and other product categories containing microplastics from 15 October 2023.
Why glitter is problematic
Glitter usually consists of a plastic layer, a thin coloured layer and a reflective layer, often made of aluminium, which are then bound into a thin film and cut into tiny shapes. The most problematic material is polyethene terephthalate or PET, a type of dense plastic that is also found in disposable water bottles and takes thousands of years to dispose of. When it is flushed down the drain, glitter becomes a subset of plastic waste in the ocean called microplastics. These tiny particles are then eaten by marine and freshwater creatures such as plankton, fish, crustaceans and seabirds. But they are not only harmful to wildlife. Glitter and other microplastics can be consumed by plankton, which in turn are eaten by fish, which in turn are eaten by humans. In fact, their presence has already been detected in animal stomachs, tap and bottled water, clouds and even breast milk.
The cost of diamond lips and other glitter
The impact of microplastics on human health and the environment has been the subject of several recent scientific studies. It is estimated that more than 42,000 tonnes of microplastics enter the environment every year, adding up to more than 14 million tonnes accumulating in the world's oceans and accounting for 92.4 per cent of the total 5.25 trillion pieces of plastic floating in the seas and oceans. These are exorbitant figures that are unfortunately getting worse, as experts have calculated that 2.5 million will be added every year until 2050, posing a catastrophic threat to global ecosystems.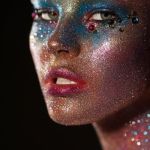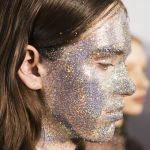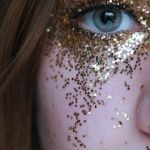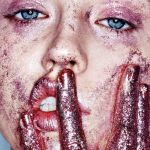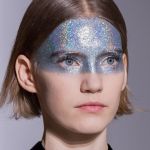 What the new law says
Alarming levels of microplastic contamination have also been found in tap water. The European Commission therefore asked for advice from the European Chemicals Agency Echa, which presented alarming figures (about 42 thousand tonnes of microplastics enter the environment every year) and proposed an update of EU rules to limit the spread of microplastics as much as possible. On 25 September last year, the executive team led by Ursula von der Leyen decided to limit all synthetic polymer particles smaller than 5 mm. These are organic, insoluble and degradable and pose a serious environmental risk if released uncontrolled into the environment. The target, which is one of the objectives of the Green Deal project and the Circular Economy Plan, is to reduce the release of microplastics into the environment by at least 30 per cent by 2030.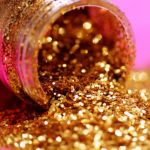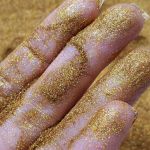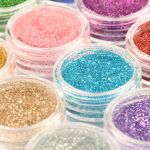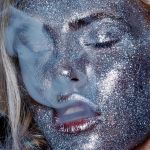 Which categories are affected by the European Commission's decision?
In addition to glitter and "microplastics as such"," the definition of EC includes "products containing microplastics that are intentionally added and release microplastics when used": cosmetics and detergents containing microgranules, fertilisers and pesticides, some medicines and medical devices, some toys and even granules used for artificial sports surfaces such as artificial turf. For bulk plastic-based products, the sales ban officially comes into force on 17 October 2023, but the transition periods vary depending on the product category. A few examples? Glitter for make-up, lip and nail cosmetics can remain on the market until 16 October 2025. Rinse-off cosmetics, however, can only be removed from the market in the European Union until 16 October 2027 and leave-on cosmetics until 16 October 2029. The ban does not apply to glitter or microplastics sold for use on industrial sites and made of natural, biodegradable or water-soluble inorganic materials, or to beads and sequins intended for use as decoration. In addition, a spokesperson for EC said that "products containing plastic glitter or microplastics that were placed on the market before 17 October 2023, including stock, should not be recalled or withdrawn from the market but may continue to be sold"
Is there an alternative to environmentally harmful glitter?
News of the glitter ban has sent legions of TikTokers and even Germany into a tizzy, where a mad rush for glitter has ensued to grab the last supplies before the ban takes effect. The question beauty fans and others are asking is whether there is an environmentally friendly alternative. The few studies that have looked at this issue seem to indicate that it is difficult to find truly eco-friendly products on the market. According to a 2020 study by Anglia Ruskin University in Cambridge, even glitter on the market defined as organic causes just as much harm and has just as damaging effects on chlorophyll content and the plants studied as conventional glitter. The first truly organic proposals have only recently emerged. One of the latest comes from Cambridge University, which is working on cellulose nanocrystals that can bend light in a way that resembles the look and shimmer of glitter. Products already on the market include Project Glitter's microplastic-free, hypoallergenic, vegan and sustainable cellulose glitter. Last year, Ganni had also collaborated with Submission Beauty to launch colourful, plant-based, plastic-free glitter.
DIY glitter
You can buy glitter beads in shops. Just go to a craft shop and buy them, or follow brands like Happy Mango Beads and EcoButterfly Organics, who make them from recycled materials. Otherwise, they're also available to make yourself. A few examples? Glitter can be made from homemade and inexpensive materials like coloured sand, salt dyed with food colouring, rice, oats or some seeds. Small flowers, petals and shells are also suitable for this purpose. Finally, there is the option of using recycled paper. Just dye it and use it to create an eco-friendly glitter alternative.