Is a manicure with gel nail polish really bad for your health?
Precautions to protect hands from the ultraviolet rays of UV lamps
In recent years, nail art and aesthetic nail care have exploded and with them various techniques to create true works of art and flawless manicures on the fingertips that are long lasting. Among the many techniques, one of the hottest is the use of gel polish, which is shinier and more durable than classic nail polish and can be applied in beauty salons or at home, making nails flawless in no time. However, the question arises: could the use of "kilns" for drying be harmful to health?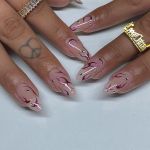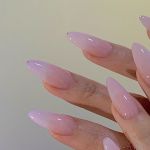 According to the results of a
study by the University of San Diego published in the journal Nature Communications
, the UV lamps needed for drying could even cause
skin cancer
. Experts advise
not to worry
, but (as always) it is important to use common sense and
take precautions when possible
. According to US experts, UVA is dangerous for the skin because
the radiation is very intense
. With repeated exposure, there is a risk that the skin will develop dangerous cancers such as melanoma. It is wrongly assumed that UVB rays are less dangerous than UVB rays. UVA However, rays are responsible for light ageing of the skin and increase the risk of skin cancer.
Removing nail polish can also harm the nails
: solvents often contain harmful substances, and the abrasion on the nail caused by nail polish remover can weaken it and cause damage that can last for months.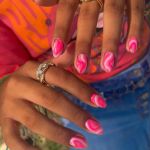 The results of the study are undoubtedly negative and should not be underestimated, even considering that
gel manicure is a very common practise
and its consequences therefore affect a large number of people. However, according to experts, it is not necessary to be overly concerned and refrain from using this tool to dry gel nail polish, whether in the salon or at home; instead, it is enough to follow common sense and take some simple precautions. Which are? Regarding the use of the "ovens"," for example, it may be helpful to
apply sunscreen with SPF 50+
in the form of a cream or spray to your hands before you start applying the nail polish, as you would before going out in the sun, and then put them in the gel drying oven. This is the simplest way to protect the hands, but an alternative is also to cover them with a dark glove, leaving only the nails uncovered. In addition to
using gloves and sunscreen
when getting a manicure, dermatologists offer other valuable tips for healthier nails: it's important to give them a break between treatments, they say. It is helpful to
leave them without nail polish for at least one to two weeks
. During this time, it helps to regularly treat nails and cuticles with a moisturising product. This way, dermatologists say, the brittleness of the nails is reduced.





Here are the products you absolutely need to protect your hands from the ultraviolet rays emitted by the "kilns" used to dry long-lasting nail polishes: