Do you know the skincare ingredient for intensely nourished skin?
This is rose petal oil, the ideal ally for restoring the lipid barrier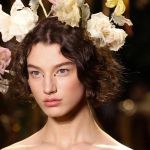 You may already be a fan of rosehip oil, but there's a lesser-known "relative" in the rose family that you might want to add to your skincare routine: Rose petal oil. An essential oil extracted from rose petals, it can benefit the skin in several ways due to its moisturising and antibacterial properties. Indeed, roses were revered in Greek and Roman culture as symbols of love and beauty: they are the queens of nature and the representative symbol of the Greek goddess of beauty, Aphrodite, and her Roman equivalent, Venus. But apart from mythology, there are many reasons why roses have been a symbol of beauty since ancient times. The writings that the Roman sages dedicated to the healing power of rose water still bear witness to this today.


[average:34580]
[average:34579]
Flower among flowers, undisputed queen of the month of May, the rose is thus a perfect beauty ally. It has always been used not only in perfumery, where its numerous varieties are the absolute or more discreet protagonists of fragrances that are never banal, but also in facial and body treatments. It is extracted from the petals of various species of roses - two of the most popular rose varieties used to
make rose petal oil are Rosa Centifolia and Rosa Damascena
- and can be particularly useful (among other uses) for people with oily skin, as it contains a high concentration of natural astringent properties, antioxidants, essential fatty acids and vitamins that provide a range of benefits for the skin. It is also known for its anti-inflammatory properties, effectively relieving skin redness and inflammation; an excellent choice for those with acne-prone skin or rosacea. It also contains high levels of vitamin C, which stimulates collagen production - a protein that gives the skin elasticity and firmness while reducing fine lines and wrinkles.
Who is it suitable for?

People with all skin types can use rose petal oil, but it may be more suitable for people with dry, sensitive or mature skin. It is also an excellent choice for teenagers who suffer from acne or stress-related skin problems. There are no specific age limits for using rose petal oil, as it is never too early to start caring for your skin. However, as with almost all skin care products, there are some possible side effects that can occur when using rose petal oil. If you are allergic to roses or other properties of rose petal oil, the use of rose petal oil may possibly cause an allergic reaction such as contact dermatitis. Even if you have no known allergy to roses or rose petal oil, it is advisable to perform a patch test on a small area of skin and then check for adverse reactions such as itching, burning, stinging, irritation and inflammation (especially before applying rose petal oil to the face). Also, too much rose petal oil can lead to clogged pores and skin rashes. The last important point to note: Rose petal oil is not the same product as rosehip oil. Rosehip oil is extracted from the fruits of the rose plant, while rose petal oil is extracted from the petals of the flower.

That's why nss G-Club has selected the 6 must-have products with rose petal oil for you: