6 multi-use make-up products that simplify our beauty routine
Let us discover together the best multi-use products for a lighter dowry and a fatter wallet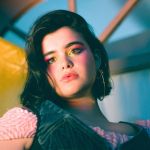 In recent years, the obsession with beauty gurus and the race to find the latest viral product has only fuelled the hedonistic need to collect as many "miracle" products as possible. The promises of influencers that we often rely on then prove disappointing when situations arise that trace Mikayla Nogueira's mascara-gate: The most recent scandal occurred over fake eyelashes that were passed off as the supposed effect of L'Oréal's Telescopic Mascara: The deal was to make our appearance like that of a Hollywood actress, but tiktoker's fake advertising has created a very dangerous distrust of this type of person and put the entire category at risk. Essential products now seem to number in the hundreds: Powders are no longer enough, you have to layer them with creams to get the best effect. A good base is then achieved with a primer, a cream with SPF 50+ and a foundation, and maybe even three products are not enough. Not to mention the famous lip combination: finding a lipstick, a tint and a gloss that work well together is a feat. But what if we told you we found the best all-purpose products for you? Your trousseau will surely thank you. In Vogue's famous YouTube format where stars film a get ready with me, weve already seen that they tend to use only a few products and, if we notice, repeat several steps with the same product. Three years ago, the video of Camille Rowe, the beautiful model with the French, effortless look, who also used her lipstick as blush for her cheekbones, went viral. So let us take a look together at the six multi-purpose make-up products that simplify our beauty routine.




Charlotte Tilbury "Hollywood Flawless Philtre"
Let us start with the undisputed queen right away:
Charlotte Tilbury
is the world's greatest make-up entrepreneur. The brand has always distinguished itself by defying beauty conventions. Each of her products carries a natural yet glamorous philosophy. The first product from this brand to have a truly innovative multi-purpose function is the Hollywood Flawless Philtre, which promises to act as a complexion perfector (instead of a foundation), a primer and a brightener. The effect you get when using it alone is that of extremely healthy skin, as if you have just come from a beauty treatment at the spa. On the other hand, as a brightener, which contains no glitter but is still creamy, it is great for a natural effect but also for targeting areas of the face, such as the jawline just above the neck, to create realistic and enhancing lighting effects.


ILIA Beauty "Multi Stick"


ILIA is a brand that focuses on skin that looks like skin. Their essentials are products that instantly revitalise your look with vibrant, luminous yet uncomplicated colours. This cream stick is a product that blends with the warmth of your fingertips. It's perfect for spreading on your cheekbones with your fingers, and right after you can dab the residue on your lips to create colour harmony on your face. Of course, for a bolder look, it is recommended to insist on the lips in a second pass. Especially in summer, when high temperatures kill any desire to wear make-up for hours and sweat does not help it stay intact, this product is a must-have, even in your handbag.


Nabla "Re - Generation Concealer"


Weve already seen brands' attempt to merge makeup and skincare. Imagine a concealer that not only conceals dark circles and bags under the eyes, but also combats them with a complex of functional ingredients. You are not dreaming, this is the case with the Re - Generation Concealer by Nabla. Not only does this concealer have a remarkable colour palette, but it is also a silent ally that works on skin tone day after day, almost like a lifting effect. The coverage is medium and layered, which means it can be used for a full face without looking tacky, even on hectic days, and instead you can save time applying an eye concealer in the morning when you get up with this two-in-one product.


Instituit Esthederm "Eau Micellaire Brume"

This "water of youth" in the form of a spray is not just for setting and freshening up your makeup when mascara and powder dry out, ruining the perfect look you had a few hours ago. It really is an essential product for anyone who lives in a big city where they come into contact with smog and other substances that can damage the skin. The brand advises us to use it during the day whenever our face feels the need for it, for example after physical activity, when we expose ourselves too much to the sun and so on. For those who like the effect of thermal water but are looking for a product that also combines well with make-up, this is ideal.


Morphe - Morphe2 Quad Targets
Morphe 2 is a line from the Morphe brand
whose promise is to create only products that are easy to use; in fact, their claim is simple but amazing. This compact pack is perfect for those who are in a hurry and do not want to spend a lot of time looking for a set of multipurpose products that are made for each other, have the same undertone and are not complicated to apply. Four looks in one. Eyelids, lips or cheeks: It's a perfect emergency kit that can become a palette for a great smokey eye thanks to its easy-to-blend formula and finish that ranges from matte to shimmer, and finishes in an illuminant, pigmented gloss or blush. The formula is of course meant to be applied with your fingers if you do not have a brush handy, and that's a good thing.
NYX Professional Make-up "Jumbo Pencil"


The eye pencil from NYX can be used in three ways at once: either as eyeliner, eyeshadow or illuminator. It is the classic product that adds intensity to the eyes with just a few strokes and perfectly brightens the inner corner of the eye. It creates vivid lines and, thanks to its soft texture, ensures an even make-up that is easy to blend and, depending on the shade and intensity, is suitable for any occasion.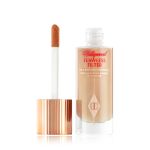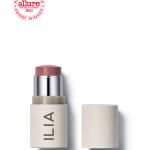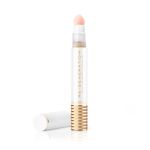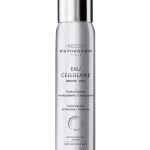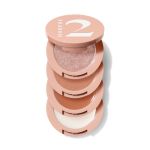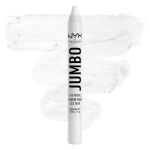 We agree that the best way is never the easiest, but what if it was in this case? Imagine you have found a shade you love more than anything and you want it to be an eyeshadow, blush or illuminator too... thanks to these multipurpose products, its finally possible. Creating a high-impact look in just a few steps is a dream come true. And in all this, do not forget that the first person to be happy about it will be your bank account.