What is Ozempic, the secret behind the Kardashians' sudden weight loss
From diabetes drug to weight loss trick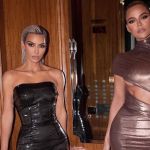 No more weird restrictive diets and detox centrifuges, the new method for losing weight comes from the United States and is called Ozempic. According to insiders, Mindy Kaling has lost more than 20 kg this way, Kim Kardashian has managed to fit into the Marilyn Monroe dress she wore at the Met Gala 2022, and her sister Khloé has a much slimmer body than before. The Kardashian-Jenner clan is not the only group of celebrities to extol its benefits: Elon Musk has admitted to using it to lose weight, Dr. Oz has praised its miraculous effects and pointed out that its use is so widespread in the celebrity system that Forbes called it "Hollywood's worst-kept secret," while on TikTok the hashtag #ozempic has reached over 470 million views, not to mention other related search terms such as #ozempicweghtloss, #ozempichallenge, #ozempictransformation. So far, few famous names have raised concerns about possible contraindications, including Andy Cohen, host of Bravo and executive producer of Real Housewives, who tweeted, «Everyone is suddenly 25 pounds lighter. What happens when they stop taking Ozempic?» and actress Jameela Jamil, who stated on Instagram that she was concerned that the trend of rich people «buying this stuff without a prescription for over $1,000» that has become a mainstream craze in Hollywood will lead to a shortage of the product for those who really need it. Ozempic was originally developed as a diabetes drug, but its slimming properties led to a dangerous proliferation of off-label use as a shortcut to shedding excess pounds.
What is Ozempic and what is it used for?
Ozempic is a drug manufactured by the Danish pharmaceutical company Novo Nordisk, which was approved by the FDA in the US in 2017 and by the EU in 2019 as an antidiabetic drug, while it has been available by prescription in Italy since 2022. As defined by Ema (European Medicines Agency), Ozempic is «indicated in combination with diet and exercise for the treatment of adults with poorly controlled type 2 diabetes.» The active ingredient is called semaglutide, and it belongs to a family of molecules called GLP-1 receptor agonists that, when injected, mimic the action of a key gut hormone (GLP-1) that regulates insulin and blood glucose levels. The drug responds to the body in three ways: it helps the pancreas produce more insulin when blood sugar levels are high, it delays gastric emptying, and it prevents the liver from producing and releasing too much sugar. In addition, a study published in the New England Journal of Medicine found that those who took Ozempic for 68 weeks (along with a low-calorie diet and a more active lifestyle) saw an average change in body weight of 14.9 percent, compared with a change of 2.4 percent in the placebo group. It was precisely this slimming effect that prompted celebrities and the makers of TikTok to use the drug, and convinced Novo Nordisk to develop a high-dose version (Wegovy) specifically for weight loss in obese or overweight adults.

From antidiabetic to TikTok's new weight-loss elixir
Inspired by allegedly amazing results from celebrities, Ozempic is being touted on TikTok for its fast and "miraculous" slimming effects. The platform is full of videos in which mainly very young girls show how easy and beneficial the application is. You disinfect the chosen area (usually the abdomen, arms or legs), take the pre-filled injection pen, guide it to the body and insert the needle into the skin. The final step? Sharing not only the application, but also the videos of before and after the "cure" with all the other people who hope to lose weight as if by magic, without a diet plan, without exercise and without being accompanied by a professional. And this is exactly the biggest danger of Ozempic and other means that promise drastic and sudden effects.
Dangers and contraindications
The makers of Ozempic themselves warn of possible side effects, ranging from mild symptoms such as nausea and stomach pain to more serious problems such as inflammation of the pancreas, complications of diabetic retinopathy, thyroid tumors, and cancer. The risks increase if the drug is misused or administered incorrectly, which is exactly what happens when you take it as a weight loss method, without a prescription and without being supervised by a specialist. Since Ozempic was developed to treat a chronic disease, when the drug is discontinued and patients return to their previous eating habits, they will regain their weight loss and original blood sugar levels. If these reasons are not enough to discourage the use of Novo Nordisk's product, there is another: The rush to easy weight loss and the popularity of Ozempic are reducing the availability of a drug for those who are sick and really need it to treat type 2 diabetes mellitus.