Dimples are making a comeback
Once again, it's all TikTok's fault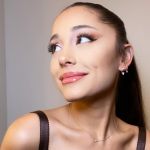 TikTok is a treasure trove of beauty hacks to try out: from fake freckles to overline lips. This time the center of attention is not the eyebrows (the real obsession of the last few months) or the eyes, but a detail that would seem secondary: the dimples. More and more creators are concentrating on this part of the face, a feature that seems to endow those who possess it with a sort of natural sympathy. Too bad, though, dimples are on the list of unique facial features, which, put simply, means that if a person was not born with them, there is really no way to get them permanently without invasive surgery. Surgery is a big step that has to be seriously considered, and, for those who are curious, involves the attachment or separation of soft tissue, muscle and connective tissue. Luckily, those who want to try to look like Jennifer Garner or Miranda Kerr can use make-up and follow one of the many videos crowding TikTok, where the hashtag #fakedimples has reached 36 million views.
The methods to reproduce the particular dimple fold that softens the face are different, but all rather simple. For example, there are those who plunge a finger into each cheekbone for 30 seconds and rotate it back and forth in a circular motion and immediately afterwards, repeat the process with a lip pencil. Most beauty creators, however, prefer to play with light and shadow to create the illusion of dimples. All you need is a concealer. The first step is to use a dark liquid concealer that contrasts with your natural skin tone to draw two rounded micro-curves on either side of the mouth, corresponding to the natural dimples. The second step is to blend in with a coloured brush. For an even more natural result, accentuate the shadow of the 'false dimples' with a dark lip liner. Et voila! Imitating the contouring technique, you now have 'fake dimples' on your face!
With the help of TikTok, concealer and lip liner, we can all look like the many celebrities sporting natural dimples. A few names? Harry Styles (aka the most handsome man in the world), Jennifer Garner, Miranda Kerr, Kirsten Dunst, Rooney Mara, Leighton Meester, Brad Pitt, Kate Middleton, Lea Michelle, Carey Mulligan, Cameron Diaz, Ariana Grande, Ashley Benson, ... Interestingly enough, many dimpled stars had their heyday in the late 90s and early 2000s. Once again, dictating trends and aesthetic lines are these two decades that seem to exert an endless fascination on Gen Z.