Why Hailey Bieber's "Brownie Glazed Lips" are problematic
Between copyright laws on TikTok and a short term memory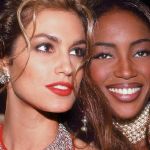 In recent times, Hailey Bieber has been collecting likes and making people cry for a beauty miracle every time she appeared, beautiful and glittering, to present the latest product signed Rhode and categorized under the label "glazed." Result? Each time, social and magazines point to it as the ultimate trend and legions of fans chase the Holy Grail that will get her the same glazed skin, shiny and smooth, sported by the model. Until now, despite a few rare detractors who were not crazy about the idea of looking like a glazed donut, Hailey has collected only successes, with no criticism. Things changed after, about a month ago, she a posted a video on TikTok revealing the secrets of what she calls "Brownie Glazed Lips" and, basically, they are a combination of dark lip liner and her brand's Glazing Lip Peptide. The gloss sold out in minutes, but as sales peaked, Mrs. Bieber collected several accusations of cultural appropriation.
In the past, Hailey had already been criticized for glamorizing the "clean girl" aesthetic of chignons, soapy, shiny, watery skin, and gold jewelry that black women have sported for decades. This time the accusations are similar. The model has not invented anything and made mainstream and desirable, a look that among girls belonging to the black and brown communities has been popular for decades: brown lip contour pencil and gloss. Assuming that this make-up combination can be called a trend, it is certainly not new. Anyone who was a teenager in the 1990s or who has scrolled through Instagram a bit knows that, in the decade of grunge and minimalism, that was the look of choice for so many BIPOC (Black, Indigenous and People of Color) stars such as Naomi Campbell, JLo, Aaliyah, Destiny's Child, Salma Hayek, Janet Jackson and many others. All Hailey would have needed to do was to say during the video that they were her inspiration, thus paying homage to a type of look that was actually related to the scarcity of suitable products to enhance a dark complexion, to avoid all the negative comments that rained down on her.
Asked about the issue by @dietprada, Sir John, Beyoncé's make-up artist, pointed out that "It's not about Hailey," but "as decades-old trends find their way to new communities through social media, context is lost to a new generation that's quick to claim things as their own. "Everyone feels like they found gold for the first time. That's why we need to look and say 'hey, we've been here"."
Actually, Bieber did not claim to have invented anything she calls them "Brownie Glazed Lips," but as a white, skinny, conventionally attractive model, all it took was one video for her to become the muse and, for those who do not know the truth, the originator of a new trend. As many have pointed out, everything she does is noteworthy in some way, no matter how simple or already seen largely because of how she looks. Even a make-up hack that until recently were considered too "ghetto" to be cool. The fault, of course, lies not only with her, but with a Eurocentric and uninclusive system. The lesson we may need to learn is that just because something is new to us does not mean it has not been used, seen or done before. It just means we don't know it.