What does "beauty" mean to Selena Gomez?
We asked it to the actress, singer, enterpreneur and founder of Rare Beauty on the occasion of the Italian Launch anniversary
When Selena Gomez arrived in Italy to celebrate the first anniversary of the launch of Rare Beauty at Sephora Italia, which took place virtually last year due to pandemic, everyone wondered what it would be like to meet live one of the faces most present in Millennials' childhood and teenage memories. Expectations were fully met: Selena is a sweet, kind and helpful presence, infused as a main value in the products, as the very name of the newest launch Kind Words, the new collection of lipsticks and lip pencils available in 10 shades, whose names recall the words that most represent Selena: Gifted, Bold, Creative, Fun, Humble, Lively, Strong, Talented, Wise, Worthy, tells us.
Rare Beauty was born in 202 to break down toxic beauty standards and embrace everyone's unique beauty and enhance their special characteristics, rare indeed. Through names that represent emotions, attributes, and values, formulations that pamper, finishes that give radiance, and textures that stimulate the 5 senses, Rare Beauty products are meant to be a tool to convey positive self-affirmations promote standards of beauty screvred by violent and invasive social canons or judgments, against which Selena has had to propertly struggle for a long time as a side effect of celebrity.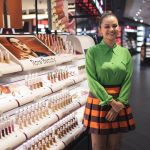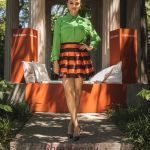 "Beauty is loving who you are and embracing every part of it. Each one of us has things that make us different and special, and we are more beautiful when we share them with others," says the entrepreneur when talking about the mission of the brand, which despite the tough pandemic period faced as a newborn, boasts some interesting results and many beneficial projects to grow as a business identity and community. Selena is emotionally and mentally involved in the composition of the products, following the creative process from conception to packaging. "It's surreal. I am so excited to share Rare Beauty with people around the world. I like to see the different ways everyone is able to use the products," Selena says with respect to the effect of launching her brand in a European country like Italy.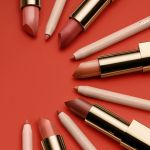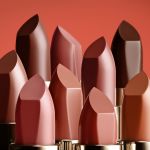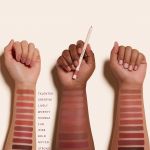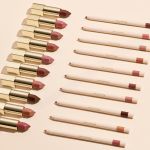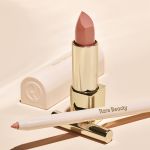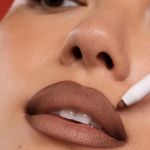 The future of the beauty industry is constantly increasing and adapting especially towards the shared values of the community: creating a welcoming space for like-minded people is one way to stay relevant "I hope we continue to change the conversation about unrealistic beauty standards and continue to focus on inclusivity. I want beauty to be a welcoming space for every person," continued Selena, who, after hugging guests one by one at the party organized according to current safety standards, flew off, promising to return soon.