Big beauty brands boycott Russia
L'Oréal, Unilever and Estee Lauder Cos. Inc. have closed all their shops in the country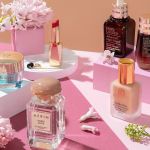 No one can remain indifferent to the Russian invasion in Ukraine any longer. Not even industrial giants such as H&M, Apple or Nike, which have decided to take sides against the conflict by refusing to continue selling on Russian soil, giving up a large part of their profits for logistical reasons due to the closure of Russian airspace and for ethical reasons. As Russian President Vladimir Putin's attacks on Ukraine intensify and more than two million people flee the country, beauty giants including L'Oréal, Unilever and Estee Lauder Cos. Inc. have shut down all commercial and advertising activities in Russia. As Russian President Vladimir Putin's attacks on Ukraine continue to intensify and more than two million people are forced to flee the country, more and more international beauty brands are announcing the closure of all commercial (physical or online) and advertising activities on Russian territory. The first giant to make the announcement last week was Estee Lauder Cos. Inc. which also pledged "to donate $1 million to support relief efforts in Ukraine and ELC products to the displaced and needy."
"We have decided to suspend all business activity in Russia, including closing our brand sites and shipments, as well as every store we own and operate," Inc. said last week, halting its investments and ventures in Russia. To any of our retailers in Russia. The safety of all our employees remains our top priority, and we have decided to continue providing compensation and support to our employees in Russia at this time."
The example of Estee Lauder Cos. Inc. was also followed in recent hours by L'Oréal Group, which reiterated that it "strongly condemns the Russian invasion and the war in Ukraine, which has caused so much suffering to the Ukrainian people," adding that it agrees with the US, UK and European government sanctions against Russia.
"We have made the decision to temporarily close all of our own stores and the direct-operated counters in department stores, and to cease all industrial and national media investments. In addition, we have decided to temporarily close our own brand e-commerce sites in Russia. We are evaluating additional measures as we continue to take care of our 2,200 Russian employees."
The world's largest beauty company said its priority is to support its 326 Ukrainian employees and their families, offering psychological and financial support to those who remain in the country, as well as accommodation, access to medical care and legal advice to its employees crossing borders into neighbouring countries. In addition, L'Oréal has donated some €5 million, divided between local and international NGOs and UN organizations, as well as a quarter of a million essential care and hygiene products that have already been distributed.
Many of these companies decided to take action prompted by the tragic news of the conflict and appeals such as those from Vogue Ukraine and Marie Claire Ukraine, which in a public letter called on "all international fashion and luxury conglomerates and companies to cease any collaborations on the aggressor's market effective immediately". Among the beauty players to respond were Sephora, which temporarily closed its shops and e-commerce in Russia; Shiseido, which donated €1 million to the UN Refugee Agency; and Coty Inc. which said "We are exploring ways to do more as a business and individually" to support humanitarian campaigns.
Unilever, the giant that owns brands such as Dove and Vaseline, said through its CEO, Alan Jope, that it considers the war in Ukraine "a brutal and senseless act of the Russian state" and is therefore suspending all imports and exports of its products to and from Russia. In addition, the company has pledged to stop "all media and advertising spending" and stated that it "will not invest any further capital in the country and we will not profit from our presence in Russia. We will continue to supply our daily basic food and hygiene products produced in Russia to people in the country. We will keep this under close scrutiny." Unilever has also pledged to make a "core" donation of €5 million in Unilever products to humanitarian initiatives. The main focus remains "ensuring the safety of our Ukrainian employees and their families, assisting their evacuation when necessary, and providing additional financial support."
Now the question is: how will Russia react to this boycott? It will have to rely more and more on products of national brands, returning to a climate tragically reminiscent of that of the communist bloc following the end of the Second World War.