5 beauty and wellness salons to try in Milan
From ritual and therapeutic gommage to "on the go hairdos", face and body anti-stress treatments
A beauty treatment is always a good idea. Whether you are organizing your birthday, a bachelorette party with the bride's friends (may she finally be able to relax after so many preparations!) or, why not, simply treat yourself to an afternoon of pampering just for you. If you are in Milan, these are the five best addresses to mark in your diary: for each of them we explain in detail why and which treatments are worth trying. From scrubs to aromatherapy rituals, through "on the go" hairstyles and anti-stress face and body treatments, there is something for every taste and budget.
Via Filippo Turati 3, MI
In the center of the city, in the style of the 50s, a space dedicated to self-care that is a contemporary interpretation of the traditional hairdresser. It's a beauty salon with a fixed menu: the hair is express and ordered via iPad, so it's perfect even for those who have little time! Smooth, wavy or curly, or braids? Here you can discover all the different styles and choose the one that suits you best and be ready in just 30 minutes.
Via Fiori Chiari 4
caudalie.com/boutique-caudalie-milan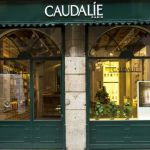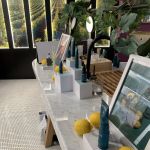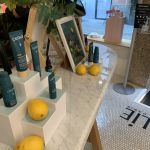 In the heart of Brera, in Milan, Caudalie offers us a place to escape and switch off without even having to travel. As you enter, in fact, you have the sensation of being teleported directly into the SPA Sources de Caudalie in Bordeaux: all the treatments offered are, in fact, the same as those "on the menu" in France. From the famous Crushed Cabernet body scrub and modelage to the VinoPerfect or Vine[Activ] facial soins, anti-wrinkle and anti-dark spot treatments based on natural actives with patented and exclusive Caudalie formulas. The protocols last an average of 50 minutes, during which up to 20 different products are applied. But for those in a hurry, there's also the Express, which gives an immediate flash of radiance in just 25 minutes.
PIAZZETTA U. GIORDANO. 4
tel:02 76000063
Right in the center of the city, in the temple of Milanese beauty that is the Mazzolari perfumery, you can find the Clarins Skin Spa: a unique place (60 square meters) where you can escape from the hectic pace of the city, to regain balance, well-being and regenerated skin in a short time. In fact, even those with limited time can indulge in express facial treatments: Bye-bye dry skin, Ready to glow!, Sos detox, Goodbye Tension and Express Youth. 30 minutes, for example, are enough to have a more beautiful and rested face.
Via Brisa, 7
https://www.comfortzonespacemilano.it/
Characterized, above all, by the use of natural ingredients and the concept of "ritual" (each treatment is transformed, thanks to small gestures and attention, into a spa session), in an elegant center that looks like a vintage living room, the Comfort Zone Space Milano salon offers multiple options to take care of the skin of the face, to re-oxygenate, soothe or purify the tissues. There is also a wide choice for the beauty of the body, from anti-cellulite treatment to firming. There are also aesthetic services: waxing, manicure, pedicure ... For those who want a relaxing pampering, the choice of "ritual massage" is wide, from "Comfort Touch" to "Tranquillity Ritual" aromatherapy.
Corso S. Gottardo, 3
In a charming courtyard of the most historic Milan, you can find Kult: concept store that brings together in a spacious location three vocations, Hair Salon, Tattoo Studio, Beauty Room. The Hair Salon boasts a state-of-the-art Color Bar, a service of unparalleled talent in the art of bleaching and the expert study of volumes in the creation of geometric cuts, strictly with Japan Steel blade scissors. Even in the Beauty Room, the beauty ideal pursued is based on ethics and sustainability in a complete sensory experience to relax and enjoy a moment of well-being. On the six beds of the Tattoo Studio area, instead, the prevailing styles range from Blackwork to Traditional Neotrad, with branches Cartoone an opening to the most significant international trends through the periodic presence of prestigious guests.
Who said you can't relax in the city?