Are skinny eyebrows back?
History and evolution of the Y2K trend loved by celebrities
Find your tweezers and mirrors because skinny brows are back. According to the many Instagram shots of celebrities like Bella Hadid and Iris Law, but also official reports that cite the thin arches among the major beauty trends of 2021, along with brown liner and lip gloss. Like the one from British e-tailer LookFantastic, according to which searches for this type of look have even quadrupled in recent months. Even on Tik Tok the hashtags #skinnybrows, #skinnyeyebrows and #90sbrows have more than half a million views and the videos of creators who, using ad hoc filters such as time-warp, reduce the size of their eyebrows or those of stars and influencers are multiplying.
Surprising data if you think that many people who tried thin eyebrows in the '90s have deeply regretted it and tried to repair the damage of overplucking by paying astronomical amounts of money in serums to thicken and in gels to get the coveted soap effect. After spending the last decade recreating Cara Delevingne's thick and wild eyebrows, Gen Z now wants something new and cool, in the sense of fresh and stylish, and, as often happens, they look to the past. Precisely in the '90s and in the first decade of the 2000s, among a Paris Hilton's red carpet and a Kate Moss' image.
In history
When we talk about eyebrows, the idea of perfection is constantly changing and the shapes become thinner or thicker depending on the beauty standard of the time. Skinny brows have appeared and disappeared cyclically over the centuries, often representing a break from the dominant aesthetic, a small graphic sign that also speaks of revolution. During the Tang Dynasty in China (618-907 A.D.), women shaved their eyebrows to more easily apply makeup to their faces and instead drew lines with a bluish-black pigment made from charred willow, a practice similar to Japanese hikimayu-hiki. Hair removal was a trend adopted in the West as well, especially in the Middle Ages when it was done to create the illusion of a high hairline and a larger forehead, features considered a sign of aristocracy. The very thin and almost invisible bows, also loved by Queen Elizabeth I, disappeared for a few years to then return as protagonists of the female beauty routine in the 20s.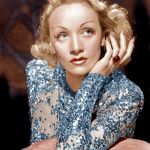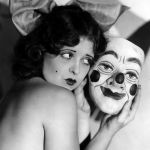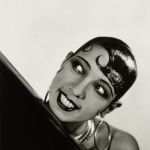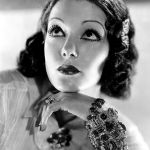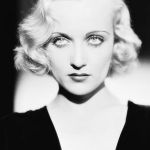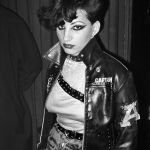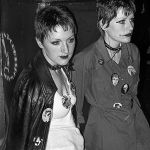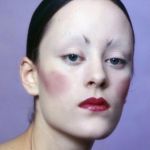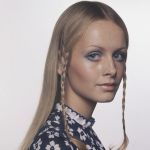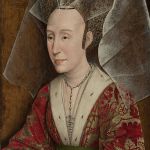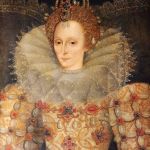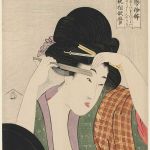 If in the Victorian era ladies preferred them natural and wild (a consequence of the fact that makeup was usually reserved for prostitutes and the working class), skinny brows became popular again thanks to flappers and silent film stars. Rejecting the status quo and the aesthetic standards of the conservative class, young women of the early post-war period shortened the hems of their skirts and sported short hair, dramatic makeup and sharp eyebrows as a symbol of empowerment and sexual liberation, and so did iconic divas such as Clara Bow (the first it-girl in history), Jean Harlow and Marlene Dietrich on the silver screen. The silent ladies spoke with their gaze and those minimal and slightly rounded lines with a needle-like shape were "limned butterflies' antennae on her forehead" (Cecil Beaton's quote about Dietrich) emphasizing their lines. As the decade passed and the war ended, eyebrows took on more prominent and natural forms, leaving the starring role to lips and red lipstick. In the following three decades thin eyebrows became the object of experimentation by artists such as Jane Forth or Leigh Bowery and characteristic of counter-culture movements such as New Romantics, goths, club kids and cholas who with their dark and defined arches claimed "their feminine power in the face of a hostile society".
The everlasting nostalgia of the 1990s and early 2000s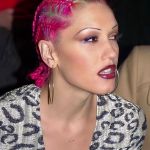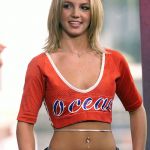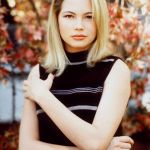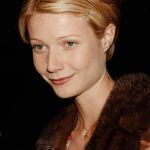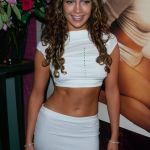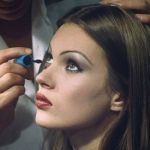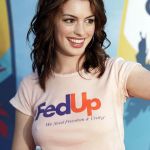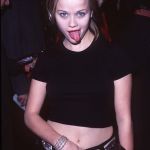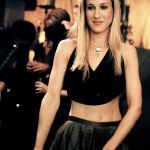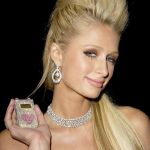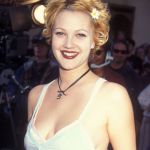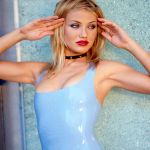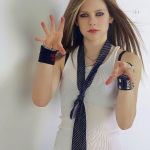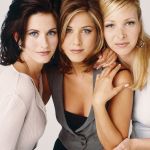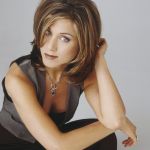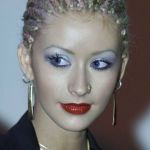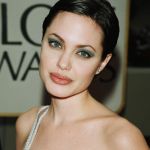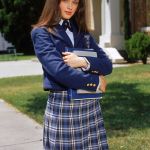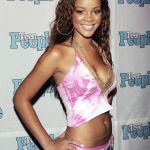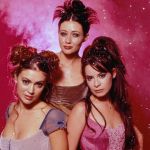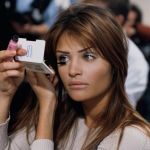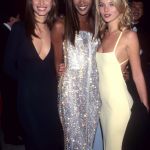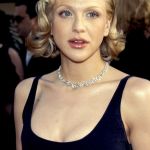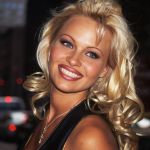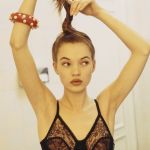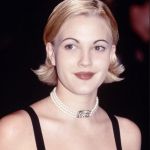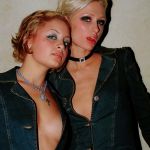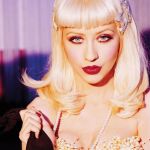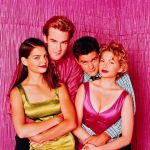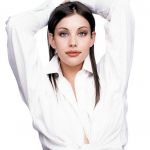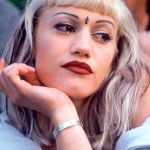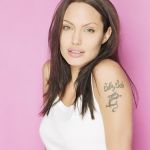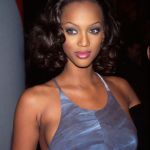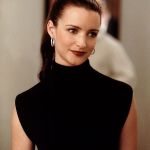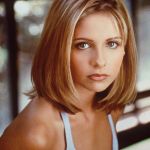 Gen Z are obsessed with Nineties and Noughties films, music and fashion, and make-up looks from the decades are going crazy on TikTok.
Laurretta Power, national brow artist and head of artistry at Benefit Cosmetics, and colleague Joey Healy have no doubt: the return of thin brows is yet another result of the Y2K nostalgia that has been sweeping fashion and beauty in recent months. So, after bringing back butterfly tops and furry bucket hats, the next step is "compulsive tweezing". The inspiration comes from Instagram feeds, from profiles like @2000spirit or @90sbabes with their shots that immortalize Kate, Naomi and the other super tops, the red carpets of Britney Spears and Christina Aguilera, the streetstyle of Gwen Stefani and Drew Barrymore or some scene from cult series like The O.C or Sex and the City. But how did the 90s brows trend blow up? According to legend, the credit (or the fault, depending on your point of view) is of the make-up artist Kevyn Aucoin who, wanting to bring back the style of the silent film diva Carol Lombard, began to tweeze the brows of supermodels such as Tyra Banks and Linda Evangelista, then copied in the two following decades by all the major stars, but also in iconic shows such as those of John Galliano.
2021 skinny brows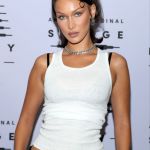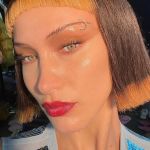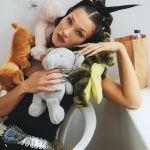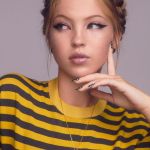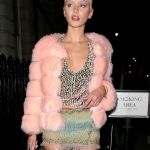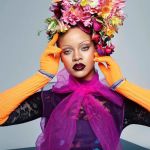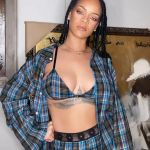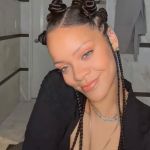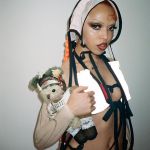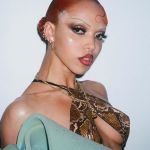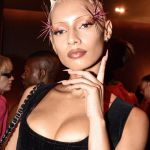 In 2018, Rihanna appeared on the cover of British Vogue's September issue with a flower crown on her head, a dark, glossy lipstick and super-thin black eyebrows painted on the star's face by make-up artist Isamaya Ffrench. Few shots inspired by actresses Anna May Wong and Marlene Dietrich made many shout "Thin eyebrows are back!". Although Riri had adopted that look only for the editorial, since then she has started to show off even thinner and thinner bows in the real-life, as Bella Hadid, Iris Law, Adwoa Aboah, Lila Moss, Barbie Ferreira, FKA twigs, Beabadoobee and many other celebrities have done.
While both thin, the 2021 brows are not an exact copy of the 90s ones. As several beauty gurus point out, they are not sparse and almost invisible, but they have a fuller and more sculpted look than we remember on Angelina Jolie or Jennifer Aniston.