The best beauty looks of Mina
From dramatic cat-eye to invisible eyebrows
Her songs were censored for the too explicit lyrics, she was one of the first to wear a miniskirt on TV, she challenged the morals of the time by deciding how to dress, make-up, live, who to love. And for this she became an icon. Free, non-conformist, daring, always one step ahead of everyone, Mina has never followed trends, she created them. As when in the mid-60s she returned to Rai after an exile that lasted three years. Her crime? Having had a child outside of marriage with actor Corrado Pani, who was still married to another woman at the time. The singer was at the makeup where with Enrico Farina she was studying a new look: short, dark blond hair, with a quiff on her forehead and dramatic make-up on her eyes, an elongated cat-eye, almost wild. At one point she said:
This make-up is beautiful, but then how do we do the eyebrows?
He replied:
What if we don't do them?
When Mina appeared on screen without eyebrows, the result was a milestone and everyone imitated her: from my mother, who was a simple teenager from the Sicilian province, to the models of Vogue and Fendi, from David Bowie to Sophia Loren in the movie C'era una volta, from Grace Jones to Elizabeth Arden.
Fatal and sophisticated, theatrical, excessive, together with her unique voice, the make-up of the eyes immediately became her trademark. Over the years the eye-liner became bolder and longer, the eye shadow more and more shaded, the eyelashes were false or designed to make them appear bigger and thicker. The make-up artist Stefano Anselmo, like the great masters of art, from Caravaggio to Michelangelo, outlined a game of graphics and infinite chiaroscuros that gave the face three-dimensionality and made the singer's gaze magnetic, as expressive as a great diva of silent movies. A little bit sad clown, a little bit Nefertiti, a little bit Twiggy, the Tiger of Cremona was always unforgettable with her cut crease, which combined in parallel a very clean line that ran in the hollow between the mobile and fixed eyelid drawing a sort of half-moon.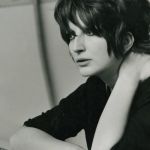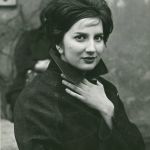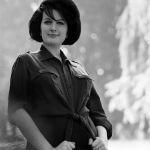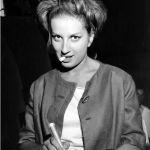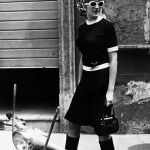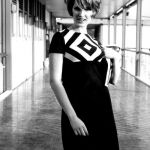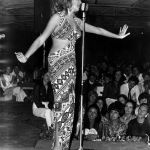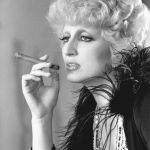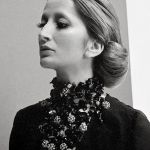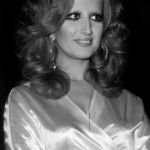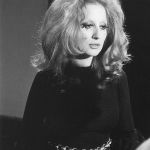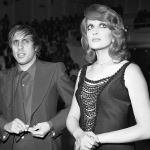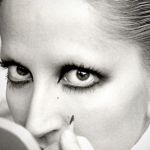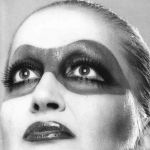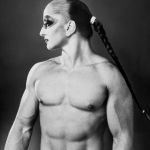 My makeup is always the same: highlighting eyes, lips without lipstick, very light face. I think I have a good skin type, since to obtain a compact and clear complexion I normally use, and not only for work, for more than ten years, the "pan-cake" (i.e. compact powder) that everyone recommends not to use.
The singer told in an interview in 1966 and also gave one of her beauty secrets:
My beauty tip? Care as much as possible for your hair: a beautiful face, a perfect body, a stylish dress vanish, or even look ugly, if the hair is in disorder or the hairstyle is not right to valorize the face and the type of a woman. As for me, being well coiffed means always being a little, and intentionally, messy: I look terrible with my hair licked and lacquered, all neatly and perfectly arranged. I immediately assume the air of a good aunt, perhaps English, obviously spinster.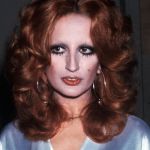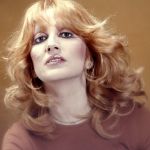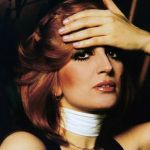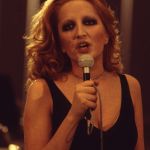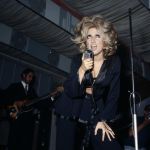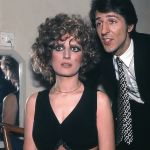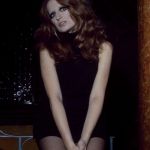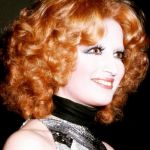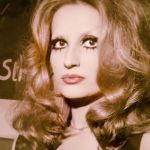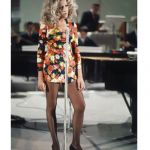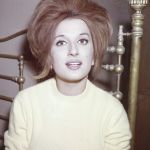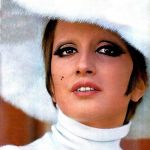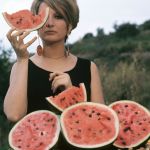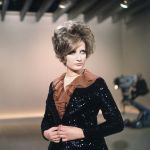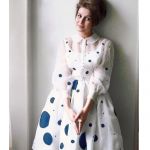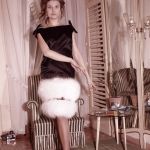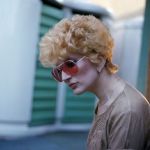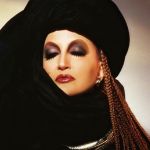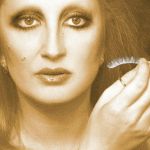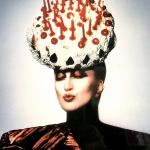 Her style was chameleonic, as eclectic as her relationship with fashion. She loved Ken Scott, Krizia, Valentino, Mila Schön, Pucci and the experimental creations of Paco Rabanne.
I don't follow it, I just buy things I like. And I really like shoes, even the very colorful ones, sporty clothes and long evening dresses. - Mina said in an interview in 1969 - I don't like jewelry: the only exception is a pair of solitaires that I gave myself as a gift and a series of rings of no value that I enjoy distributing on all my fingers. I hate the style of Courréges that turns women into sexless adolescents.
They all wanted to be her, but none could. Not only because of her extraordinary voice or her hieratic, almost hypnotic stage presence. They could not make it because there was not just one Mina, but many. There was the bon ton and cheerful little girl who sang on the Sanremo stage Le mille bolle blu in a polka dot balloon dress; the hippy with the headscarf and oversized glasses; the femme fatale in a long dress and marabou feathers; the Pierrot without eyebrows; the co-hostess of Milleluci with curly blond hair; the ironic and languid woman with glitter on her eyelids and glossy lips who says to her lover, Ancora, ancora, ancora; the anti-diva who, at the height of her fame, has chosen to live far from the spotlight. And then that, always different (created ad hoc with the photographer Mauro Balletti and makeup artist Stefano Anselmo), the covers of her albums: Renaissance Madonna, Marie Antoinette, bearded woman, the work of Botero, bodybuilder, existentialist,...
More than 40 years after her last concert, which took place in the summer of 1978 on the stage of Bussoladomani, in Marina di Pietrasanta, Mina remains not only the greatest Italian singer, but a beloved beauty icon. Remember the October 2018 edition of Vogue Italia with Gisele Bündchen and Mariacarla Boscono reinterpreting the diva's looks? And Achille Lauro at the Sanremo Festival 2021 with strong makeup and a very long red braid paying homage to Mina, a woman with a true Rock 'N Roll soul, and the photo taken by Mauro Balletti for the cover of Rane Supreme?