Gucci Beauty is the key brand of inclusive beauty
3 must-haves of the make-up collection that promotes inclusion, diversity and equality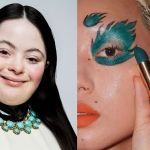 In 2019, Gucci's creative director Alessandro Michele announced the debut of the cosmetics brand of the Italian fashion house: Gucci Beauty. With Thomas de Kluyver chosen as Global Makeup Artist, the brand launched a multitude of innovative beauty products, characterized by a strong creative component, like mascara, face powder, an highlighter and a selection of lipsticks available in different textures and shades.
In his new role as global makeup artist, the self-taught de Kluyver works directly with Michele in the search for inspiration for campaigns, catwalks and more. We could mention art here, because - in beauty as well as in fashion - no other brand has infused so much creative imagination into its products as Gucci does.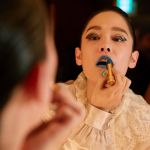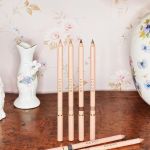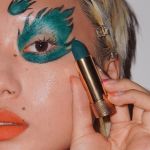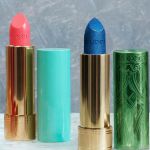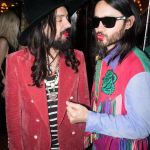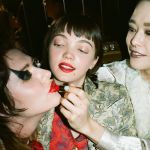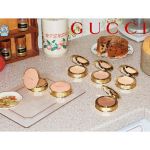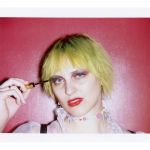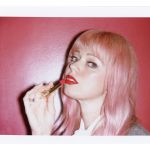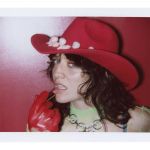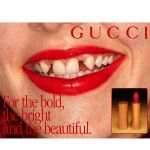 "I'm always happy to use makeup to express different personalities" - states Thomas. "I think that's where the connection [with Michele] works really well; because we are trying to create individual characters, and it is exactly the same thing that Alessandro does with clothes"
It is no coincidence that the product packaging and the different color ranges completely represent Michele.
"I want makeup to be used in a positive way and I think we are going in a really positive direction with beauty", explains de Kluyver. "Finally we are in a historical moment where each of us can be free and original as they wish. It's no longer about hiding behind a "mask" called make-up - it's about empowering your natural being thanks to it"
Even the topic of diversity is in fact very close to Gucci. Just think that the brand chose a girl with Down syndrome as the face of the latest mascara beauty campaign, showing the fact that "disability is not a limit" as stated by Alessandro Michele, explaining that he designed mascara L'Obscur for someone who use makeup to tell a story of freedom, in their own way.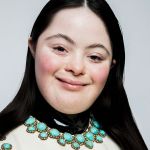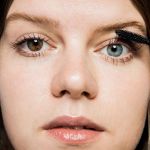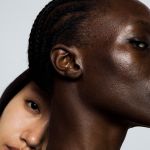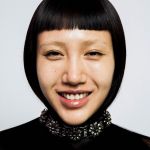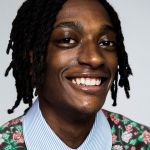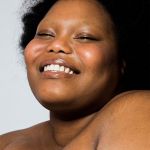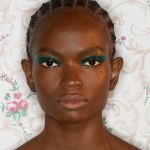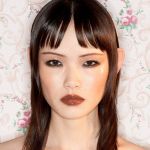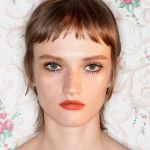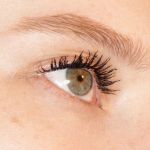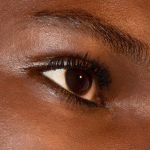 A concept of inclusive beauty, therefore, which focuses on the beauty of imperfection, of what, in other times, was defined as "abnormal" but in reality is not. In fact, at the basis of Gucci's creative vision there has always been the desire to give all people the opportunity to live a free life, of self-expression, which reinvents the rules, promotes innovation and feeds the imagination. At the basis there is the support of inclusion, diversity and equality, so that everyone in our global community can express their authentic, unique and different self. A long-term diversity & inclusion strategy has also been implemented and affects every part of their business worldwide, aimed at actively promoting a culture of equity and respect, while working to have a wider impact on systemic change within fashion, beauty, and more.
The right choice, apparently, given that a study promoted by Focus Management and Diversity (a non-profit association that since 2013 has promoted the vision of multiplicity and differences as values ​​and resources for individuals and companies, and rewards those engaged in raising awareness towards (dis)ability) argues that 80% of Italians prefer brands that are attentive to diversity and says that brands considered "inclusive" are able to obtain up to 16.7% more popularity.
E allora, viste le premesse, è il momento di passare all'offerta del brand: ecco quali sono i 3 prodotti must have di Gucci Beauty selezionati da nss G-Club.
JOSLYN CLAIR, LIP BALM BAUME À LÈVRES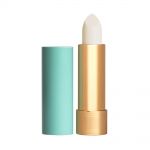 Part of a collection of moisturizing lip balms, Baume à Lèvres by Gucci is presented in a transparent variant and in three shades that give the lips a delicate hint of color. Inspired by the glamour of old Hollywood, the nuances of the line reflect the eclectic imagination and free spirit typical of the Gucci collections. Each lip balm is presented in a precious gold-tinted tube with a lacquered cap.
FACE POWDER POUDRE DE BEAUTÉ MAT NATUREL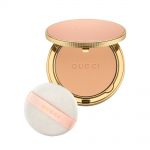 A powder with a light and silky consistency, Poudre De Beauté Mat Naturel gives the complexion a naturally uniform appearance and is available in 12 shades, suitable for all skin types. The modular formula can be used on its own, for a smooth and opaque final effect, or on top of the makeup to fix it. Enriched by a delicate floral fragrance, the powder with a soft sponge applicator is enclosed in a pale pink round case edged with gold.
MASCARA L'OBSCUR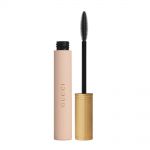 Presented in a versatile and modular intense black shade, Gucci's L'Obscur mascara reflects the charm and mystery that its name suggests. Enclosed a distinctive packaging of the Maison, thanks to the unique formula and the specially designed brush, wraps the lashes for an intense result. L'Obscur is dedicated to those who have the courage to dare and express their style differences: from the classic to the bold, from the essential to punk. The ultra rich creamy formula creates volume, curls and lifts the lashes, giving length and definition with a long-lasting finish.