nss G-Club Beauty Secret: Honey
The grandmother's remedy is also a valid ally of our beauty routine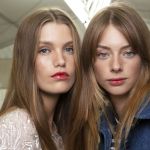 The Coronavirus alert in many Italian regions is not over yet, so for this week's nss G-Club Beauty Secret, we want to offer you some new DIY masks to make the most of this time-off and treat yourself with a special cuddle waiting for Women's Week.
As well as avocado and olive oil, in your kitchen, you will also find another useful ingredient: honey. Loved by no less than Cleopatra, who bathed in milk and honey to keep her skin soft and young, this amber-coloured ingredient has very powerful natural antibacterial properties and stimulates the production of collagen. In addition to improving the grain of the skin, it improves also its elasticity and resistance to atmospheric agents. It is no coincidence that there are many cosmetic products of various brands that use it as the main component for their preparations.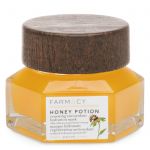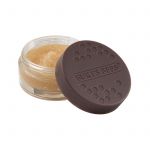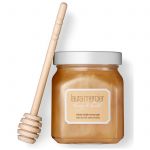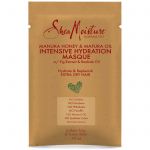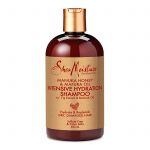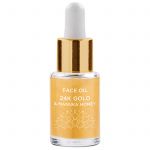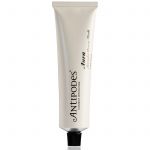 On the market there are different varieties of honey, with very different characteristics and flavors (although in this case we are not interested). Lately in the U.S.
Manuka honey
is the most famous type, which originates in
New
Zealand
thanks to the pollination of Tea Tree bushes. In Italy it is sold mainly online and in pharmacies, at rather high prices, but we reveal a little trick to understand how good honey looks like: the darker it is, the greater will be its antioxidant properties and therefore the contribution to the beauty routine.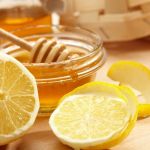 Here are our favourite honey usages when it comes to beauty.


Face mask with olive oil
In Greece, it is often used to prepare a super nourishing face mask in combination with olive oil. Just mix two tablespoons of honey with a drop of hot water (to dissolve it a bit) and a tablespoon of extra virgin olive oil. Apply with a brush and leave to work for 10 minutes. Remove the mask with a damp cloth and rinse with fresh water.

Purifying cleanser
It is an excellent facial cleanser for impure and oily skin: just use a teaspoon of honey on a wet face.

Cleansing oil
Combined with a bit of coconut or jojoba oil, it becomes a natural make-up remover, even for the most stubborn mascara.


Scrub
By mixing two parts of honey with one part of bicarbonate of soda you get a fantastic scrub. Great to reduce redness and uniform the complexion.

Bye-bye pimples
No more toothpaste, what you need to make hated pimples disappear is honey. Just apply a little bit of product with a cotton swab and let it act for 10 minutes before rinsing with hot water.

Regenerating serum
Another really useful property is to help the skin regenerate, thus helping to make small scars left by acne, burns or wounds fade away. Simply apply and massage onto the affected area 3-4 times a week for about a minute.

Lip balm
You'll know by now, honey is perfect for moisturizing. So why not apply a thin layer of honey on our lips and leave it on for 5 minutes? Then you can rinse or... eat it.

Hair mask
Ok, with this mask on your head you will feel a bit sticky, but we assure you it's worth a try: smash a well-ripened banana, mix it with a tablespoon of olive oil (or coconut oil) and two tablespoons of honey and apply it to all lengths of hair. Let it work for 25 minutes (better to wrap the hair with film to avoid a further mess) and rinse off.