Can shapewear and body positivity get along?
Containing or "shaping" underwear, a market valued 6 billion dollars, remains a controversial and disputed topic
When you think of "shaping underwear", sexy lingerie to show off is the last thing that pops in your mind. If you were born in the '90s, you would recall some old tv commercials with enthusiastic hosts praising a flesh-coloured belly band, the perfect accessory to wear under that dress that just doesn't fit anymore. Every once in a while there were also advertisements for thick high-waisted leggings, a bit out of context at the time since it was long before we decided to abandon the low rise for good. Those leggings to be worn at home or at the gym, seemed the perfect solution to lose weight without even noticing, thanks to the stimulation of perspiration.
Until today only a few Italian underwear brands have a shaping line (and usually not very well stocked), few examples are Intimissimi, Yamamay or Triumph. On the other hand, there is a much greater availability when it comes to orthopaedic and sanitaryware stores, not exactly shops where you expect to see a young and fresh customer base.
In fact, this type of clothing has never had great appeal in Italy. Rather than a useful trick to be able to wear a nice, tight-fitting dress in a club, we are all used to think that panty girdle and rompers were mainly used after a pregnancy, or by our mothers and aunts - grown-up Bridget Jones - to enhance circulation and avoid varicose veins.
The shapewear seems to be one of those "made in the US" trends that we simply can't pick up, just like fake eyelashes, hair extensions or spray tan. It's simply not our cup of tea. However, in the United States, it is estimated that by 2024 the turnover connected to the world of shaping and containing underwear will reach 6.4 billion dollars. And it is the fastest-growing category of clothing to date.
The origins of the phenomenon date back to Spanx, for a long time the only brand - and therefore the leader - of the market, born thanks to a very specific idea of its founder: to create tights without feet in order to be able to wear white tight-fitting pants and not to worry about the camel toe, printed panties or whatever. This idea of hiding, masking and shaping the female body began to take shape (literally) and then other items started to follow, creating a wider line, the lightest and softest as much as possible.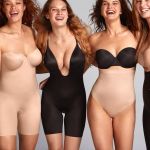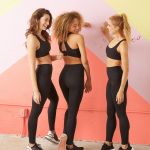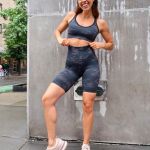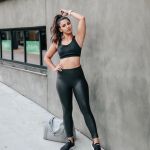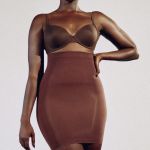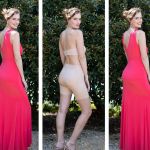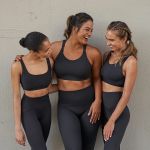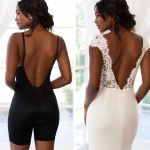 The launch of the new Kim Kardashian's shapewear collection - SKIMS - put the way we think about underwear under the spotlight. After a quick rebranding, due to an unfortunate initial choice (i.e. "Kimono", the traditional Japanese garment that has very little to do with Kim's idea about women's look), the collection aimed pretty high and defined itself as "solution wear". Kim, as always, fears nothing even creating a new linguistic expression to describe her products: unlike many local competitors like Spanx, Heist or Shapermint, KK promises to give her customers a solution, everything they need. With her collection they have the tools to be the best version of themselves, inside and outside their home, choosing from different sizes, colours, support level and area to target. And there's another plus, this special underwear becomes something to show off, to flaunt on social media, a real luxury fashion item.
This is made clear by the sold-out articles and hundreds of online reviews. Surely also the rise of athleisure and streetwear, in general, have gradually made us more comfortable wearing tight-fitting and minimalistic clothes on the most diverse occasions, like wearing only a top under a blazer.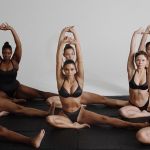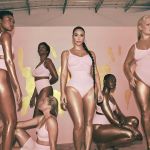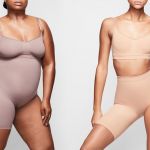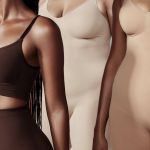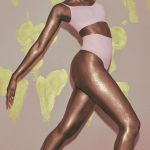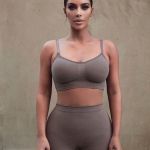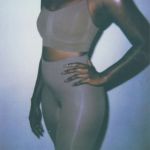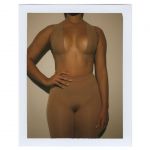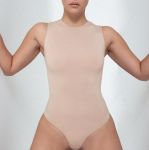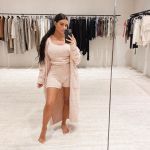 But how can we reconcile shapewear with body positivity, a hot topic that many brands, influencers and advertisers are talking about? Why would we ever need to wear something that squeezes, tightens and imprisons the body to a certain shape, when we are told that we should love ourselves as we are? What's the difference between editing a photo with Photoshop and wearing a bodysuit that flattens the belly and erases the gravity effect on breasts and buttocks? Allowing women to be free to dress how they really want we might end up suggesting to wear as the society wants: feminine and sexy - i.e. the same old beauty standards.
Some women have decided to come out, like entrepreneur and blogger Brianna Huntsman, who started wearing restraining underwear at a delicate moment in her life when, due to polycystic ovary syndrome, she gained a lot of weight in a short period of time. Spanx for her was a miracle, a sudden revelation, and she went so far as to wear even two leggings at a time in order to have a thinner body. Reconciling personal insecurities with her ideals and values as a free independent woman - in a word: 'feminist' - was not easy. That's why she decided to always write in the caption of a pic whether she is wearing shapewear. Such captions - real, authentic, sincere - would certainly be the kind of social media trend we all would like to see.

This is demonstrated by the video Be a Lady they said that went viral these days. It portraits lively all the paradoxes and obligations that women face every day. The pressure is tangible and the viewer can actually feel it after finishing the 2-minute viewing. "Can't do no right?" says an expression, then we can all make mistakes in our own way.