Sustainable beauty: do-it-yourself face masks
The home-made options for your skincare and hair-care
When it comes to the beauty routine, what're the first moments that come to mind, if not the relaxing and purifying one of a cosmetic mask? Sometimes, for us at nss G-club, the 15 minutes (or 5, 30, 60 minutes - depending on the type) of the mask routine, are the most regenerating and calm of the week.
We know, sometimes it is really convenient to buy a mask with the desired purpose directly online or in beauty stores, and to apply it quickly at home during a moment of mindful self-care. However, we are not always aware of all the ingredients contained in the product, and reading names of strange chemical and acid components might scare us a little bit: in this case you can choose a completely home-made version.
At home, you probably have that avocado you bought a week before, too ripe, which is not really included in the diet for the week? Or maybe you have extra oatmeal, honey and sugar in the kitchen and don't feel like cooking a dessert?
La "sustainable" solution is to use them to prepare a fresh and delicate mask, for your skin or hair. In fact, using products that can be almost certainly found in every kitchen is a surefire way to save money and avoid waste!
Below you can find few simple and beneficial beauty masks for skin and hair, selected (and loved) by nss G-Club. Try this at home!
BLACKHEADS FACE MASK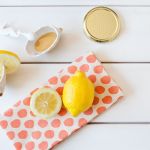 INGREDIENTS
: 1/2
lemons
, 3-4 spoons of
honey
.
HOW TO: for a quick and easy remedy to fight blackheads, just cut a lemon and gently rub it on your face, especially on areas such as nose, chin, forehead, where blackheads appear more commonly. Apply a layer of honey on the skin, to cover and fix the lemon that is starting to act. After 5 minutes, rinse with cold water, and the marks and blackheads will be immediately less visible.
HONEY & OAT FACIAL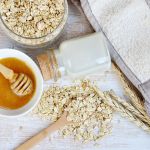 INGREDIENTS
: 2 spoons of plain
yoghurt
, 1 spoon of
honey
, 2 spoons of
oats flour
, 2 chopped
almonds
, few drops of
lemon
.
HOW TO: mix all the ingredients in a container until a cream-like compound is obtained. The scrub effect is guaranteed by the grains of oats and chopped almonds, combined with the purifying effect of lemon and honey. Yoghurt is the perfect natural product to blend and hold ingredients together. Massage and rinse and finish with the application of your favourite moisturizer.
EXFOLIATING FACE MASK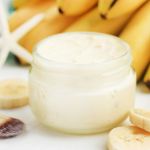 INGREDIENTS
: 1/4 of
banana
, 1 spoon of
honey
, 1 spoon of
greek yoghurt
.
HOW TO: after obtaining a banana puree, combine the three ingredients in a container, then apply them on your face, keep it on for 15-20 minutes, and then rinse. Yoghurt and banana work together exfoliating the skin, while honey has antibacterial and moisturizing properties, that make the skin radiant. The soft texture of bananas in the mask is super pleasant on the skin!
COCONUT BODY SCRUB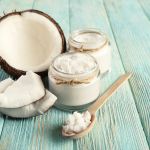 INGREDIENTS
: 1 spoon of
honey
, 2 spoons of
coconut oil
, 1 cup of
brown sugar
, 1/2 cup of
sea salt
, 2 spoons of
lemon
, 1 spoon of
essential oil
.
HOW TO: blend all the ingredients in a bowl until a thick paste is generated. Apply it on damp body skin with circular movements using the fingertips to remove dead skin cells, and then rinse with warm water. You will immediately see a smoother and more radiant skin!
SOFT AND SHINY HAIR MASK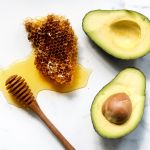 INGREDIENTS
: 1
ripe
avocado
, 1 spoon of
olive oil
(or argan oil), 1 spoon of
honey
, 1/8 cup of
coconut milk or oat milk
.
HOW TO: blend the ingredients in a bowl or with the blender (to make it easier) and apply it on dry hair from the roots to the ends, then cover them with a towel. Leave it on for at least 30 minutes, then apply shampoo and rinse. Avocado's beauty secret: it is rich in fatty acids that nourish and hydrate skin and hair, making them very soft and shiny.
DRY HAIR MASK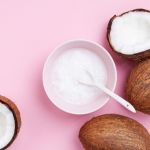 INGREDIENTS
: 2 spoons of
coconut oil
, 1 spoon of
honey
, 1 spoon of
apple cider vinegar
.
HOW TO: slightly heat the coconut oil to make it as liquid as possible, then add honey and apple cider vinegar. Apply the mixture on the roots, spreading it carefully on the scalp before moving on to the roots, then leave it on for 30 minutes before shampooing. Coconut oil has magical natural properties and an ultra-moisturizing effect on skin and hair.
OILY HAIR MASK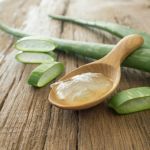 INGREDIENTS
: 2 spoons of
honey
, 1 spoon of
aloe vera gel
, 1 piece of
lemon
HOW TO: mix the aloe vera gel with the honey and add a teaspoon of squeezed lemon (or a half spoon of lemon juice). Apply to damp hair, focusing on the scalp and leave it on for 15 minutes, then rinse (in this case shampoo is not necessary!). It is the ideal mask for oily hair, thanks to the effect of aloe and lemon which naturally eliminate the oily effect from the hair.