Nail art and fashion according to ISLA Berlin
The founders of the innovative Berlin store told us about their idea of streetwear and community
We had already written about ISLA Berlin right before the latest edition of White Street Market, where the unique Berlin store conquered the female audience thanks to its nail art sessions and tooth gems applications. In just three days ISLA has given proof of its remarkable communicative power, managing to bring together a group of girls passionate about beauty, nail art and fashion.
Born from the mind of Charissa Chioccarelli and Maddy Ayers, ISLA is a creative space and beauty salon located in the Mitte area of Berlin. The two have given life to a kind of creative oasis that sees the encounter between streetwear and beauty. ISLA has a very feminine vision and perspective and stands out not only for the quality of its products but also for the philosophy at the heart of the store, which focuses on the idea of community, a goal achieved also in real life. It's definitely an interesting and innovative project, a modern take on the traditional nail salon that many girls in Milan would love to have also in their city.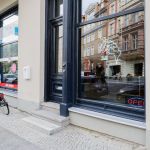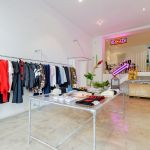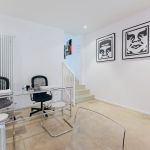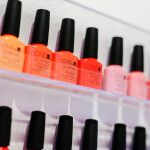 We were totally fascinated by ISLA Berlin and we wanted to find out more about the project and its concept. Here's what the founders of ISLA told us.
#1 How and when did you first get the idea of opening a place like ISLA?
It all started with the nails… There was no place in Berlin that I could go to get my nails done so I decided to open my own nail salon. As I didn't want ISLA to become 'another' nail salon I decided to combine it with retail and add elements such as the CDJ's to create more of a community space.
#2 And why in Berlin?
Before ISLA I'd already lived in Berlin for a few years, because of a job. In those years I had built quite a useful network that helps when setting up a business. The rents are also relatively low in Berlin, compared to other cities like Paris, London & Amsterdam. That's why I decided to stay in Berlin and give it a chance here!

#3 How did the neighbourhood where the store is located react to the opening of ISLA?
We are located in a residential area but it is very central. I think until ISLA there wasn't much going on in the street. Now there are more and more places coming, and they are even building a mall across the street! Most of our neighbours love us and are very supportive!
#4 Do you think that streetwear is still male-dominated industry?
Sadly almost every industry still is, but we try not to focus too much on that reality. We also avoid labelling ourselves as a streetwear shop. Streetwear has lost its meaning to us as everything these days is streetwear. We just do whatever we can to build and empower our community, create a space we love and set trends!
#5 How do you select the brands you stock?
It's a mix of brands that we find on Instagram, brands that reach out to us, local brands and big global brands. As long as the brands fit the ISLA-girl!

#6 Nail art is becoming more and more a form of female empowerment, as in the latest visual by Rosalía. Is this something you want to highlight also with ISLA?
Definitely! With everything we do at ISLA, we try to contribute to female empowerment. It is not just a point on our marketing calendar but really in the DNA of the brand.
#7 In the concept of the space it seems that the element of community is very important for you.
Our community is what drives ISLA. We have a loyal group of followers and fans who support us in the store, the salon and at any activations we do. ISLA has become a space to meet interesting and creative Berliners and we love bringing people together. They inspire us and we hope we inspire them too!
#8 What is the current nail art trend?
Jelly nails are still huge, and especially in bright and neon colours, they're perfect for the summer. Something we've noticed lately is that more and more people are coming to ISLA because of our high-quality products. There are a lot of salons that offer cheap treatments with similarly cheap products. People now understand that these services are probably not the best for your nails.
#9 Are you planning on opening other ISLA stores around Berlin?
We would love to expand to other cities! We are currently doing a lot of activations and pop-ups in various cities to explore different markets. Hopefully sooner rather than later, we will open a second ISLA!