Nss G-Club's August Horoscope
What lies ahead for the rest of the summer?
We are in the midst of the summer season, the Leo season invites us to have fun and relax, to revive the inner child, parties are the order of the day at this time, but for the month of August 2023 that is not all that awaits us... we will experience a phase flanked by retrograde Venus in the sign of Leo throughout the month, which is all about perceiving our personal worth within a relationship (love or otherwise). Not forgetting Mercury, which begins its second retrograde movement of the year from 23 August in the sign of Virgo, ensuring re-evaluations on the work and everyday level until mid-September: "How can I make my ideas concrete?"
The month brightens with the Full Moon in the sign of Aquarius on 1 August, embracing the concept of community and friendship. Mercury and Mars are in the sign of Virgo, holidays will be tightly organised with well-defined itineraries, those with strong ambitions will find it difficult to switch off and fully relax during the holiday period as they sink their heads into the sea of productivity and duty. The New Moon on August 16 in the sign of Leo indicates creativity and growth of one's passions. Do not have any plans on this day? Devote all your time to self-care, get out there! August 23 marks the official start of the Virgo season. Are you ready to get back into a routine?
Mars enters the sign of Libra from the 27th of August. Socialising is the order of the day, new encounters are just around the corner, this transit will help with the reconciliation of Leo Drama born this month.
We end this August with the Full Moon in the sign of Pisces on 31 August. Let your intuition carry you and find your inner peace.
ARIES HOROSCOPE AUGUST 2023
Not so good, not so bad Aries. After a month of long contemplation, August begins to shake things up by bringing ashore new ideals and ways of looking at things that you haven't paid attention to before. Your energy helps you to throw yourself into new experiences, both in relationships and at work. Everyone recognises your temperament to tackle things head on, but don't pour wood on the fire; Venus retrograde invites you to understand the strengths and weaknesses of your relationships. At the end of the month Mars transits your sign and you learn the art of diplomacy.
Magical moment: August 6, a bright Sunday. No, we're not talking about the weather, but about your sense of humour!
Tip of the month: Opt for Bratz looks for your parties, Y2K fashion is still trendy.
HOTNESS: ⭐⭐⭐
LOVE: ⭐⭐⭐
LUCK: ⭐⭐⭐
TAURUS HOROSCOPE AUGUST 2023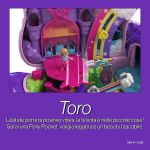 These summer months bring you a lot of positive vibes in the name of your personal growth. Let's just say that retrograde Venus squares and is the one thorn you still can't get out of the way, opening your eyes to who really matters and increasing your dose of good cheer... All that glitters is not gold! Mars and Mercury are in favour and Jupiter continues its conjunction, your circle of acquaintances will expand, you are in the peak of your social age. Next year you may return to the same destination as this holiday, not to get to know the place, but to visit someone.
Magical moment: On 8 August you will find happiness in the little things.
Tip of the month: Don't take the whole house with you on holiday, but take advantage of travel sized cosmetics like Polly Pocket.
HOTNESS: ⭐⭐⭐⭐⭐
LOVE: ⭐⭐
LUCK: ⭐⭐⭐⭐⭐
GEMINI HOROSCOPE AUGUST 2023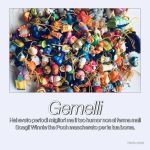 Dear Gemini, do not panic, hope dies last. You have definitely seen better times this year, but your cheerful sense of humour will not get you down. Mars and Mercury in Virgo do not make a good aspect, you want to enjoy everything carefree to the fullest, instead some spoilsport tells you in your free moments what suits you and what not. You have a lot of friends, if you get too close to someone, nothing will happen, heaviness in August you leave it to others.
Magical moment: 10 August (St Lawrence), under the stars, your dreams will come true.
Tip of the month: A change a day keeps the doctor away, just like when you were a kid you had to choose between your backpack, mobile phone etc., which Winnie the Pooh masquerade you wanted to attack.
HOTNESS: ⭐⭐⭐
LOVE: ⭐⭐⭐
LUCK: ⭐⭐
CANCER HOROSCOPE AUGUST 2023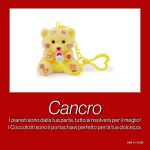 You are an incurable romantic par excellence dear Cancer. The planets are in a good position this month, Venus is retrograde and is sure to bring minor misunderstandings in your love life, but everything will work out for the best, show your feelings with affection and attention. This time will help you and your partner lay a solid foundation for your future. The Full Moon in Pisces at the end of the month will support you in your personal and other goals.
Magical moment: 13 August, relax + tanning oil - the perfect combo.
Tip of the month: Sweet and loving energy is knocking on your door. Coccolotti would be a perfect keychain with the little red heart and her fruity scent.
HOTNESS: ⭐⭐⭐⭐
LOVE: ⭐⭐⭐
LUCK: ⭐⭐⭐⭐
LEO HOROSCOPE AUGUST 2023
How many lessons will your season bring you Leo, your emotionality will be rather balletic at this time. Are you ready to think about who you want to keep in life? The Full Moon opposite your sign at the end of the month will help you with this, along with Venus retrograde. You love attention and are a sunshine; no one can interfere with your happiness, remember. The mid-month New Moon in your sign will start you off with the right attitude for a new chapter in your life, step by step your goals can come true.
Magical moment: August 16 (New Moon in Leo), self-care between wellness and bubbles, make a wish.
Tip of the month: He who finds a friend finds a treasure, did you happen to collect Puppies Seeking Friends? Your charisma in social life will help you make the right acquaintances.
HOTNESS: ⭐⭐⭐⭐
LOVE: ⭐⭐⭐
LUCK: ⭐⭐⭐
VIRGO HOROSCOPE AUGUST 2023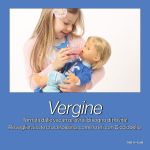 Dear Virgo, summer has woken you up - this August you are in a perfect triangle. Mercury, Mars and the Sun are in your sign, you're getting into the swing of things. After a break between holidays and the sea, you're more ready than ever to get back to your routines; mind and body are in constant motion. At the end of the month things could get a little restless with Mercury retrograde, especially at work, you need a breath of fresh air! You could be considering new opportunities.
Magical moment: 23 August (Virgo zodiac sign), welcome to the primal season, sunshine and thoughts are free, no one is stopping you.
Tip of the month: August awakens the crusader in you, you used to be one for Cicciobello, now you share all your love with the people around you.
HOTNESS: ⭐⭐⭐⭐⭐
LOVE: ⭐⭐⭐
LUCK: ⭐⭐⭐⭐
LIBRA HOROSCOPE AUGUST 2023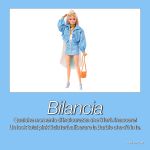 Libra, we are approaching a new era for you, we can call it a rebirth. You have been resting a lot in the last few months, but Mars in your sign at the end of the month throws you into the fray, we will never see you too aggressive, it is not in your nature, but definitely more explosive in charm. It will not be others who beguile you, but on the contrary, you will be the one who has that effect. It is normal for you to be a little insecure now and then, because Venus is retrograde, but in the end you will benefit.
Magic moment: August 27 (Mars in Libra), you can do what you want, when you want, you do not have to justify yourself.
Tip of the month: you do not need anyone's help to brush your hair, after all, the song says "Life is your creation" by Barbie, get inspired for a totally pink look.
HOTNESS: ⭐⭐⭐⭐⭐
LOVE: ⭐⭐⭐
LUCK: ⭐⭐⭐
SCORPIO HOROSCOPE AUGUST 2023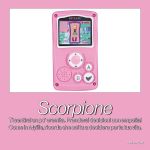 Dear Scorpio in August you will take a few steps back, you will try to figure out if you are ready to enter new relationships or act like a hermit. Jupiter and Venus are not in a good position, some arguments are to be expected with these two aspects, but still you are inclined to dialogue to understand not only what you want yourself, but also what the other person wants. Whatever decisions you make, you will make them with determination, but at the same time with empathy for those close to you, thanks to the Full Moon forming a trine at the end of the month.
Magical moment: August 22, no one can judge you, you are super!
Tip of the month: you have used the "Mylife" console at least once... Remember that you were the one who decided what you do, who you date, who you fall in love with... It's the same in your real life, you decide what cards are on the table!
HOTNESS: ⭐⭐⭐⭐
LOVE: ⭐⭐⭐
LUCK: ⭐⭐⭐
SAGITTARIUS HOROSCOPE AUGUST 2023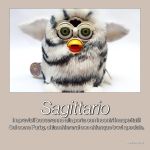 Ready to take on the world amid warm afternoons by the sea and evening parties, but from August onwards the music gets a little quieter. The planets in Virgo and Pisces are not there to cheer you on, but ask you to pause and hold back; adventures will have to wait this month. If you have planned your holiday in the second half of the month, it is likely that some unexpected event or encounters will knock on the door of your plans. Do not panic about Mercury retrograde, as it will help you realise that it is not only the value of knowledge that is important, but above all the value of communication.
Magical moment: On 25 August, a walk with friends will make your heart beat faster.
Tip of the month: The hours you used to spend chatting and confiding with your Furby can now be spent with someone else, and you will see that they do not respond with set phrases.
HOTNESS: ⭐⭐⭐
LOVE: ⭐⭐⭐
LUCK: ⭐⭐⭐
CAPRICORN HOROSCOPE AUGUST 2023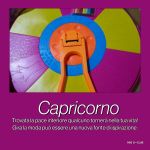 Dear Capricorn You are in top form, the August sun gives you unforgettable moments. You have found a good inner balance, you cannot wait to get going in your business, Mercury, Mars and Jupiter will be your allies, take advantage of this pioneering instinct. Towards the end of the month Mercury retrograde highlights some doubts you had not though about and underestimated. Someone could make a comeback in your life at the end of the month, but be careful with your reactions as Mars is forming a square, listen to your gut.
Magical moment: 15 August, the best mid-August in history.
Tip of the month: planning is key for the month, if the main plan does not work, try other options, flip the fashion you used as a child*, this can be an inspiration.
HOTNESS: ⭐⭐⭐⭐
LOVE: ⭐⭐⭐
LUCK: ⭐⭐⭐⭐⭐
ACQUARIUS HOROSCOPE AUGUST 2023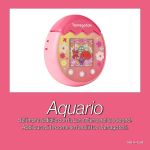 August is not your favourite month Aquarius. Retrograde Venus in your opposite sign challenges you to discover your worth. With the energy charge brought by the full moon in your sign, you are unpredictable and vulnerable. Some sparks are likely to fly in your relationships now, as there are lessons to be learned that you overlooked last month. You will be able to let things slide. The end of the month will bring you good advice with Mars in trine to your sign, you will know how to deal with problems properly, your Peace & Love mood will finally prevail.
Magical Moment: August 1 (Full Moon in Aquarius), Look at the Moon... look at the sea.
Tip of the Month: How much love did you give your Tamagotchi pet when you were little? 4/5 times you checked on him, if not more. Be gentle with yourself now.
HOTNESS: ⭐⭐⭐
LOVE: ⭐⭐
LUCK: ⭐⭐⭐⭐
PISCES HOROSCOPE AUGUST 2023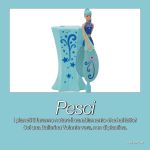 In the month of August, the planets in your opposite sign try to give you some trouble before you get back to real life. During this time Mercury retrograde can help you to keep track of your life, make a list of all those activities, things and people that make your day better -- in short, your interests. You will notice the changes you have made and are still making between now and the beginning of the year. Some unforeseen events may come your way, but do not close yourself off to yourself*, because the Full Moon in your sign at the end of the month invites you to go with the flow harmoniously.
Magical moment: 31 August (Full Moon in Pisces), spiritual Girl/Guy mode activated.
Tip of the month: Take a deep breath, Pisces, cast off and free yourself from all burdens, you are a real flying dancer, not a plastic!
HOTNESS: ⭐⭐
LOVE: ⭐⭐⭐⭐
LUCK: ⭐⭐⭐