What your Venus sign says about your Hot Girl Summer
How canonical beauty affects fashion
When it comes to astrology, it can get a little confusing. Just when you thought you only had your Big Three (Sun, Moon, Ascendant) to worry about, we're adding another piece to the puzzle. Your Venus sign tells you about the areas of life Venus rules – love, beauty, passion, pleasure, money, and art.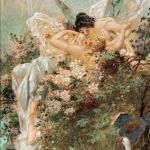 Before we dig into Venus signs, here's a little astrology lesson for you. If you're an avid user of Co-Star, an astrology app that composes horoscopes based on "NASA data, coupled with the methods of professional astrologers," then you should be aware that your natal chart is a map of the sky from when you were born. Your natal chart is a bit like a roadmap to understanding yourself. This is where you'll find information about your signs in each planet – Sun, Moon, Ascendant, Venus, Mars, etc.
Knowing this, we can get to the good stuff, your Venus sign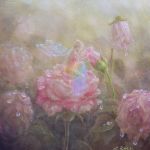 Venus signs indicate how and what you love. It's how you show affection, what you're like in relationships, what you value in relationships, and what type of person you're attracted to. Unsure about what your Venus sign is? Check out Co-Star, and get your entire Natal chart for free. This is what Hot Girl Summer holds in store for you based on your Venus sign.
Aries Venus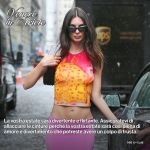 Your HGS is going to be fun and flirty. Your natural flirty energy, paired with your desire to be bold and act on your impulses, means your HGS is going to be filled with conquests. Make sure you buckle up because your summer is going to be so filled with love and fun that you might get a bit of whiplash. Make sure to keep your eyes open for more than just quick attraction, or you might pass someone special by.
Taurus Venus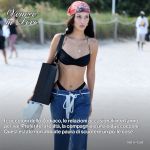 The cuddle-bugs of the relationship Zodiac, HGS is never really your thing. You'd rather have loyalty, companionship, and a snuggle or two. This summer, if you're heading out into the HGS scene, don't be afraid to shake things up a bit. Branch out from your usual creature comforts and try having fun before falling straight into a committed relationship. You can always start laying the groundwork this summer for a lasting future relationship.
Gemini Venus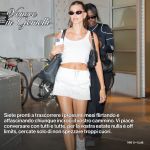 Hot Girl Summer is where you thrive – nothing but carefree, lighthearted, and impulsive situationships and one-night stands. You're ready to embrace spending the next few months flirting and charming your way into the hearts of everyone who crosses your path. Enjoy striking up a conversation with your bartenders, baristas, and next-door neighbors; your HGS, nothing is off limits. Watch out for commitment-phobic tendencies, and try not to break too many hearts this summer.
Cancer Venus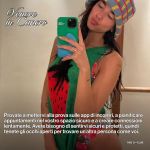 You'd probably rather spend your Hot Girl Summer enjoying takeout on the couch and snuggling up to a sweet little honey. HGS for you might mean a lot of selfies and thirst traps, taken from the comfort of your home. Try putting them to the test on dating apps, planning dates in your safe space, and building connections slowly. You need to feel safe and secure, so keep your eyes out for another homebody like yourself.
Leo Venus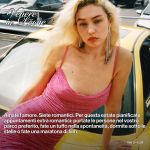 You love love. You love everything about being in love – much like a Taylor Swift song, you're passionate about everything from those stolen glances to romantic dates and public displays of affection and attention. You're a romantic. This HGS plan extra romantic dates – take people to your favorite park, go for a spontaneous skinny dip, sleep under the stars, or have a movie marathon night. Embrace your fiery passion and spontaneity.
Virgo Venus
You're the slow burn. You wiggle your way into hearts through quiet and slow determination, showing just how much you care and how far you're willing to go for someone. You're not outwardly as flirtatious and thrive in relationships where you can feel valued for all the things you do. This HGS, don't pass up on the wallflowers lining the bars; they might be the soft-spoken type you're the best match for. Watch out for your tendency to push people away by being overly critical – we know you mean well, but they might not.
Libra Venus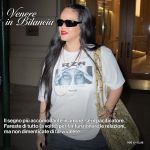 The most accommodating sign in love, you're the peacemaker. You'll go to (sometimes) extreme lengths to make relationships work, but don't forget to stand up for yourself. This HGS might be a good time to test yourself to be more assertive in your relationships and situationships. Don't be afraid to ask for what you want and go after whoever you have your sights on.
Scorpio Venus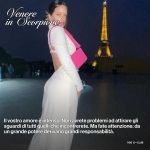 Your love is intense. You want complete obsession from your partners – sometimes even without commitment. You have a tendency to border on jealousy, so watch out for hurt feelings this HGS. You're naturally sexy and have a magnetic pull. You'll have no problem attracting glances from everyone you meet. But be careful; with great power comes great responsibility. Not everyone is ready for an all-consuming love like yours.
Sagittarius Venus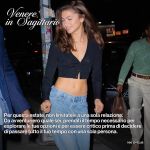 You're an idealist who loves quality time. Once you're hooked on someone, you're ready to spend every second of every day with them, but that doesn't mean you're quick to commit. This HGS, don't limit yourself to just one situationship. As the natural adventurer you are, take your time to explore your options and be critical before settling into spending all your time with just one person. You're friendly, flirtatious, and open-minded – an absolute catch!
Capricorn Venus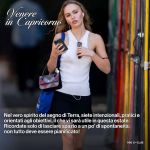 In true Earth-sign spirit, you're a conservative, serious, and committed lover. You're intentional, practical, and goal-orientated, which is going to serve you well this HGS. Run towards the people and experiences you want with intentionality and goals in mind. Want to have 10 dates before the end of July? With your measured and precise view of dating, you'll definitely get there. Just remember to try and leave room for a little spontaneity – not everything has to be planned!
Aquarius Venus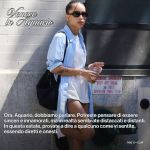 Now, Aquarians, we need to talk. You guys might think you're being up-front and lovey-dovey, but really you come off as aloof and distant. Your detached nature makes you simultaneously intriguing and mysterious while also seeming cold and disinterested. You have to walk a tightrope between giving encouragement and reassurance while staying true to yourself. This HGS, try telling someone how you feel by being direct and honest. Show off the friendly, non-possessive, and intellectual sides of yourself.
Pisces Venus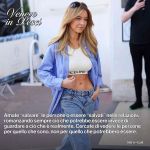 The misunderstood sensitive fish of the Zodiac. You, dear Pisces, love to "save" people or be "saved" in relationships – always romanticizing what could be instead of looking at what actually is. You're dreamy, lofty, and sometimes have your head a little too far up in the clouds. For HGS, try to date with clear eyes and see people for who they are, not what they could be. You're a generous sign, always looking to give your time and energy to those you care about, but sometimes you can get taken advantage of. Guard your heart a little bit.
This Hot Girl Summer, we're in for a wild ride. Buckle up, get your cowboy boots on, and order yourself another drink because love is in the air! Even if it might only be for one night.
For a deeper look at your individual Venus sign and your Venus house, check out CafeAstrology. There are resources on every aspect of Astrology for everyone from beginners to professional astrologers.