The Taroscope for the summer solstice 2023
A tarot card for each sign of the zodiac
The summer solstice is one of the four central moments of the year, not only because of the change of seasons, but above all because of the symbolic value that the so-called longest day brings. The light reigns and opens the door to a time to connect more with others, but most importantly allow yourself to 'shine', have fun, start new projects and enjoy the peak of energy that this time of year naturally brings. And we channel this energy through the Tarot to see what message it wants to send to each zodiac sign during this magical and vibrant time.

Aries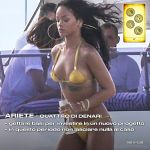 The solstice calls for Aries to
put down roots, to be strategic and forward-thinking
, and most importantly, to lay the groundwork for investing in a long-term project. This is the time to make visionary investments and leave nothing to chance. This is not easy for such an impetuous fire element as this sign, but Nemesis will succeed in developing it.

Taurus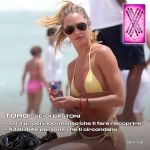 The only way to rediscover your inner fire, Taurus, is to
trust the system of people around you
to support you. The time is intense, not the easiest, but it becomes a challenge to rediscover your true nature.

Gemini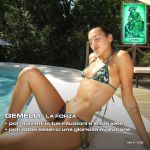 The Gemini season is drawing to a close, prompting you to pursue the brilliant insights that have just surfaced in your noisy mind. It's time to take on the task and take the first steps on a long road that could lead you to a glorious evolution.

Cancer
Let the solstice literally serve as an epiphany for you.
Perhaps this time, instead of moving forward, you should take a step back and correct your course. The only way not to deceive yourself is to follow your intuition, without compromise and without fear. And so this step back becomes the only way for Cancer to proclaim its truth, ready to blossom again, just in time for its season.

Leo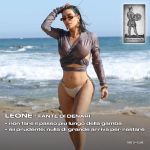 In which direction should you go when everything seems possible and needs become more pressing? Money OK, also stability, career, advancement... but do not you dare take a step too far Leo, be careful and patient,
because nothing great remains if you skip steps.

Virgo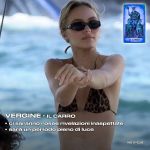 The solstice has the scent of victory for Virgo. A rosy, unexpected revelation, a long-awaited conquest: June 21 puts a smile on your face and l
ights up everything around you.

Libra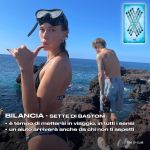 Embark on a Libra journey, literally and figuratively
. The universe is on your side, urging you to dance, create and be convinced of your ever-improving ideas. Even if you feel you do not have the means, keep moving and help will come even from where you never thought it would.

Scorpio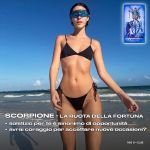 The solstice equals opportunity for Scorpio.
It is time to look at the place you have arrived at with so much effort and commitment, and to recognise the doors that could open before you if you only touch them. Will you have the courage to transcend it? If you know how to trust the universe, you will find that it is just the right moment.

Sagittarius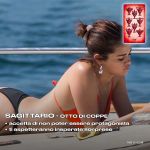 You want more, you kick around, you desperately bargain just to get a glimmer of daily satisfaction into your morning routine. Instead, this solstice asks you to observe, let go and welcome. In short, everything the opposite of what you desire.
For once, Sagittarius, accept that you can not be the protagonist and let others do the work.
Unexpected surprises await you.
Capricorn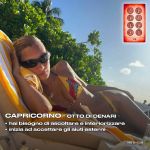 For once, it's not up to you to give the best advice, you just need to listen and internalise. Drop the role of the great sage and accept the role of someone who desperately needs a helping hand. This will be incredibly
cathartic and liberating
.

Aquarius

The solstice marks the halfway point of your year, Aquarius: six months are still ahead of you and it's rightly time to take stock and prepare for the new challenges that will accompany you in your own personal second half. So it's time to close one chapter to prepare for the second and raise the bar.

Pisces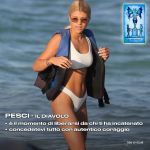 For Pisces, this solstice will be very powerful and very heartfelt
(nothing new for this zodiac sign). It's a time to free yourself from shackles, recognise your limitations and accept them, loving every detail of this process to make room for the most authentic version of yourself. In essence, no sin hurts, allow yourself anything, with true courage.