June horoscope of nss G-Club
The last month before the beginning of summer charges the energy of passion and flirtation
If the previous month vibrated with romance and sweetness, with the last month of spring we have reached the fruit, June charges the energies of passion and flirtation. We start with the fiery Full Moon in the sign of Sagittarius on June 4, which presses on the desire for fun and our travels abroad, not settling for mere day trips but dreaming big with the need to explore what one's eyes have never seen. Loaded more than ever with Mars in the sign of Leo, which is followed on June 5 by the entrance of Venus in the same fire sign, the warmth turns into a caliente sauna, all this Leonian frenzy increases the stimulus of creativity, pushing to one's own self-expression, a strong need arises to find the talent within us that makes us shine.
On June 11 Mercury enters its domicile with the sign of Gemini, chatter upon chatter that could bring out some buzz, gossip will be a must and you know summer flirtations are just around the corner. We are still in the Gemini season accompanied by Jupiter in Taurus, for the first few days of relaxation at the beach opt for reading a good book and a tanning oil shower. The New Moon of the month arrives in the sparkling sign of Gemini on June 18, communication is the basis of everything, you want to socialize and your circle of acquaintances begins to widen during this period.
June 21 starts the Cancer Season, welcoming the Summer Solstice-now we can say the fun begins! Closing out the month Mercury in the sign of Cancer on June 27 colors our communication with empathy and a sense of nostalgia, imagine yourself immersed in watching the sunset or a moonlit walk with someone, feelings will open up to tales of the past, "Do you remember when..."
Let's see together how each sign will experience June paired with a summer Hit from the past.
ARIES HOROSCOPE JUNE 2023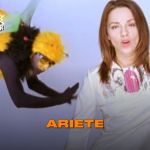 This late spring brio starts at its best for you Aries. Venus is in your favor, who knows if some bonds will go strong or a new spark will be ignited-you'll only find out by living in the moment! You are the best in Carpe Diem and having Mars also trigonal to your sign, creates even more hype in throwing yourself towards your goals. Don't sing too much victory because at the end of the month the first tensions will begin to arrive with Mercury against you; take a deep breath and let everything that doesn't prove fair to you slip away.
Magic moment: June 12, Enjoy this moment.
Your Festivalbar hit: "Three Words" - Valeria Rossi: It's love that wants you, take it or leave it
HOTNESS: ⭐⭐⭐⭐
LOVE: ⭐⭐⭐⭐
LUCK: ⭐⭐⭐
TAURUS HOROSCOPE JUNE 2023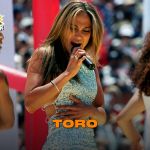 Dear Taurus It's a month of nothing but uphill for you. Your sense of humour finds its spark despite inauspicious Mars and Venus, thanks to lucky planet Jupiter transiting right in your sign. You may have days when you do not feel quite on top of things or almost do not feel like showing up because the big picture of your plans does not always seem to go smoothly. It's certainly not these dull moments that get you down, on the contrary! You feel even more charged with adrenaline.

Magic moment: 15 June, starting gun on the track, getting attention.

Your Festivalbar hit: "Let us get loud" - Jennifer Lopez: Life is meant to be fun
HOTNESS: ⭐⭐
LOVE: ⭐⭐⭐
LUCK: ⭐⭐⭐⭐⭐

GEMINI HOROSCOPE JUNE 2023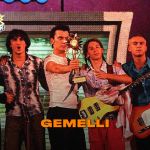 A season of spades for you dear Gemini, not only is it your month, but a conjunction forms with Mercury passing through your sign from June 11. The icing on the cake is the New Moon in your sign. We know how you like to be out and about making acquaintances, you are ready* to add a seat at the table when another friend comes along. The stars are shining in your favour, you can not complain and say you had a bad birthday, in fact you can not open your mouth about anything negative because right now the bad vibes are far from you.

Magic moment: 18 June, everything you want for your birthday ... it comes

Your Festivalbar hit: "50 Special" - Lunapop: But how good it is to go around
HOTNESS: ⭐⭐⭐⭐
LOVE: ⭐⭐⭐⭐
LUCK: ⭐⭐⭐⭐


CANCER HOROSCOPE JUNE 2023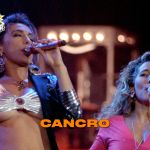 We are very close, your birthday is just around the corner, dear Cancer. Everything is going smooth as coconut oil after a sunburn and a few birds have reported that you have a crush, not even a few it seems. June 21 marks the beginning of your season and you are ready for long summer evenings. You can not wait to experience the romantic atmosphere in the moonlight. At the end of the month Mercury enters your sign, everyone knows your combative nature, you will see how many dramas of your friends you will solve.

Magic moment: 21 June (Cancer time) cooler than ever.

Your Festivalbar hit: "We are women" - Sabrina Salerno: Without women, but you know how boring it is here in the city
HOTNESS: ⭐⭐⭐⭐
LOVE: ⭐⭐⭐⭐
LUCK: ⭐⭐⭐⭐


LEO HOROSCOPE JUNE 2023

If Jupiter was not in square, June would have been the perfect month for you as a Leo. Venus and Mars are in your sign; take advantage of this to fulfil all your fantasies. Could it be that some dear will be scandalised by your narratives? Probably, but Mercury in Gemini sextile (harmonious aspect) to your Sun must share any slightly juicy details. You love to be in the limelight and this month you will be at the centre of the rumour mill - everyone will be talking about you, especially because of your enviable charm.

Magica moment: June 5 (Venus in Leo), a mix full of desire.

Your Festivalbar hit: "Moi... Lolita" - Alizée: Je vois les autres, tout prêts à se jeter sur moi
HOTNESS: ⭐⭐⭐⭐⭐
LOVE: ⭐⭐⭐⭐⭐
LUCK: ⭐⭐⭐
VIRGO HOROSCOPE JUNE 2023

Strange but true... June always brings some jitters, dear Virgo, but this year, with Jupiter forming a trine to your Sun, there's no room for low flying. You feel full of vigour, the projects you are tackling seem to be going the right way. After much effort and work, the fruits are coming into your bank account. Only for a few weeks will envy be around the corner as Mercury is in your favour. If you continue at this pace, we will see you on holiday on a yacht in August.

Magic moment: 24 June, dream big, do not settle!

Your Festivalbar hit: "Rich Girl" - Gwen Stefani: I would buy anything
HOTNESS: ⭐⭐⭐⭐
LOVE: ⭐⭐⭐
LUCK: ⭐⭐⭐⭐


LIBRA HOROSCOPE JUNE 2023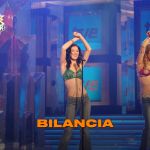 Dear Libra, this month is definitely going better, you could even say full throttle. The first half of the month brings nothing but joy with Mercury, Venus and Mars in favour. In love, work and leisure, it's a guaranteed bingo! If you have been pensive for months and spent your time with long faces, you are now ready to bring out the best in yourself, with a desire to shout to the four winds how grateful and fulfilled you feel these days. As Mercury enters Cancer, try to dose your euphoria a little. Those who have been there for you in your bad times could be hurt if you focus too much on your ego.

Magical moment: 26 June, the beginning of a hot women's/men's summer.

Your Festivalbar hit: "Asereje" - Las Ketchup: Y la Baila y la goza y la canta


HOTNESS: ⭐⭐⭐⭐
LOVE: ⭐⭐⭐⭐
LUCK: ⭐⭐⭐


SCORPIO HOROSCOPE JUNE 2023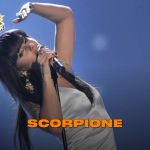 Is this the entrance to the roller coaster? After the lunar eclipse in your sign last month Auto* Scorpio, the cut has been made. Venus, Mars and Jupiter are not in your favour this month. You are considering whether you have made all the right decisions or whether you should turn back on a road already full of potholes. You have completely lost faith in people who, over time, have turned out to be anything but what you thought they were - not to mention love. Take time to enjoy the peace and quiet of nature. The storm will subside towards the end of the month with the arrival of Cancer.

Magical moment: 1 June, the right foot is out of bed, trust in your strength.

Her Festivalbar hit: "Say it right" - Nelly Furtado: Either you stand or you fall


HOTNESS: ⭐⭐⭐
LOVE: ⭐⭐
LUCK: ⭐⭐


SAGITTARIUS HOROSCOPE JUNE 2023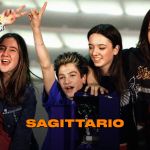 Beats Beats... hard. June has the Full Moon in your sign waiting for you. You want your freedom and space and are ready* to plan the next trips of the year, but passion will make its way into your life! Do not be surprised if an overwhelming love comes along that sweeps you off your feet. It will make you feel emotions you have rarely experienced before. Enjoy the story. It will be hard not to get paranoid with Mercury in your opposite sign, but at least try, do not let up.
Magical moment: On 4 June (Full Moon in Sagittarius) an explosion of emotions will wash over your heart

Your Festivalbar hit: "www.mipiacitu" - Gazosa: I love you, you love me
HOTNESS: ⭐⭐⭐⭐
LOVE: ⭐⭐⭐⭐⭐
LUCK: ⭐⭐⭐
CAPRICORN HOROSCOPE JUNE 2023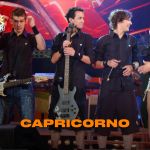 An all in all normal month, with Jupiter in Capricorn's favour. But the arrival of the Cancer season and Mercury in the same sign, forming an opposition to your Sun, increase your nervousness. The sweetness typical of this sign does not suit your rational and detached nature. Mercury in Cancer can help you untie some of the knots that are stuck in your ridge. There's no harm in trying. Pick someone you can trust 100%, preferably in the second half of the month!

Magic moment: 6 June, rationality gives way to emotional verve

Your Festivalbar hit: "Adrenalina" - Finley: I can feel my heart beating


HOTNESS: ⭐⭐⭐
LOVE: ⭐⭐⭐
LUCK: ⭐⭐⭐


AQUARIUS HOROSCOPE 2023
Dear Aquarius, this spring has not brought much good. The stars are not favourable to you, along with the weight of Jupiter in opposition, Venus and Mars following your sign. You need to have fun closing the closed chapters in your life, especially relationships that have ended in love or otherwise. On your side, we can count on the season of Gemini and Mercury in the same sign to give you the levity you need, perhaps with a few flirtations here and there, but nothing serious.

Magical moment: June 8, you will improve your mood with a beach party and the company of girlfriends

Your festival bar hit: "Vamos a Bailar" - Paola and Chiara: In search of my island, far away from here
HOTNESS: ⭐⭐
LOVE: ⭐⭐
LUCK: ⭐⭐


PISCES HOROSCOPE JUNE 2023
A 50/50 June as long as Mercury transits the sign Gemini
,
the other 50 will come with placements in Cancer.
Pisces Full Moon in Sagittarius will set some fixed points in your life, and with Saturn still transiting your sign, you'll want to weigh well what you want to do in the coming months. Do you want to be active* or spend the time in passivity and let the momentum flow in your life? Stop being a spectator and start being an actor in the scenes.
Magic moment:
11 June, give space for action and less for words
Your Festivalbar hit:
"Blue (Da ba dee)" - Eiffel 65: Listen, here's a story
HOTNESS: ⭐⭐⭐
LOVE: ⭐⭐⭐
LUCK: ⭐⭐