The perfect make-up brand based on your zodiac sign
Astrological advice to choose your new favorite make-up products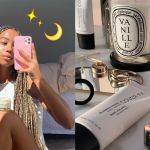 Each zodiac sign has its own characteristics. There are those who are perfectionists and precise, those who are more practical and hasty, those who are hopeless romantic and have a creative personality. These distinctive traits, in addition to being very fascinating, are also reflected in everyday life, like the choice of make-up. Let's find out the makeup suitable for each zodiac sign and the perfect brand, recommended by nss G-Club to create the perfect make-up for you.
ARIES - DEAR DAHLIA
People born under the sign of Aries are the real warriors of the Zodiac. In their cosmetic bag there are not millions of products, but few and targeted, with multitasking function. Aries is a passionate, concrete, bold and very sensual sign. Surely you can never miss a full red lipstick, super resistant and with a matte finish on her lips. It is absolutely their hallmark. The eyes are usually lightly but brightly made up, so go ahead for cream and shimmer eyeshadows. The complexion is simple and luminous, warmed by a peachy blush with a silky texture.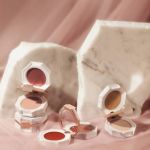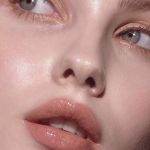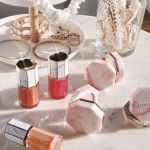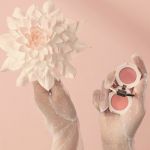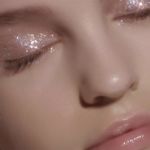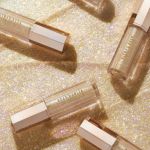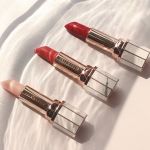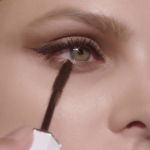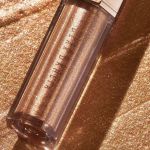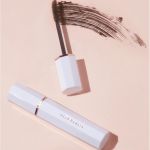 The perfect brand for Aries Dear Dahlia, Korean label focused on production of vegan and luxury cosmetics, and also on the attention to ingredients and cool packagings. Here the 3 items nss G-Club selected for all Aries.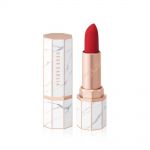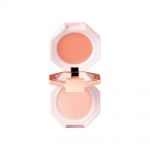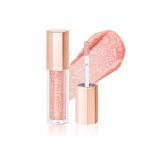 TAURUS - FENTY BEAUTY
Taurus is the sign of beauty and pleasure. Taurus people have a wonderful sense of beauty, they love to surround themselves with beautiful things and collect them as if they were stickers. Practical, perfectionist and stubborn, they do everything to achieve their goals and always succeed with an indistinguishable charm. As for make-up, they love simple but defined make-up, designed and never overlooked. The base is light and luminous and the lips are always well hydrated and glossy. Attention is given to the look, in particular to the lashes which must always be very long and very thick.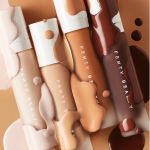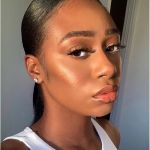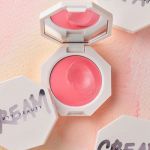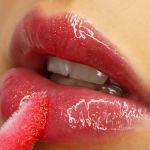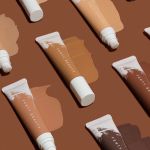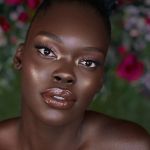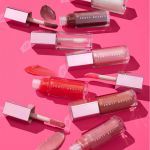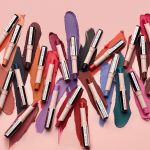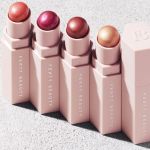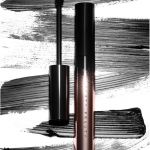 The brand we recommend is Fenty Beauty! The well-known brand founded by Rihanna, and doesn't need any introduction. With its innovative and above all inclusive products, it has changed the rules of make-up all over the world.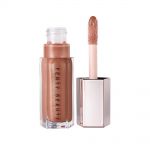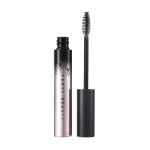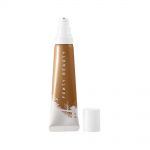 GEMINI - 3INA
Gemini is and will forever be the teenagers of the zodiac! Brilliant, always with a ready joke, they love to make people laugh and laugh. It is a very curious and creative sign and these characteristics are also evident in the choice of makeup. The Gemini, in fact, are the true trendsetters regarding the latest make-up trends. Colorful looks, with pop shades, they love to dare using all their creativity. The eyeshadows are colored and change according to the mood, the complexion is bright and peachy. For the lips, instead of lipstick, a tinted lipgloss is preferred.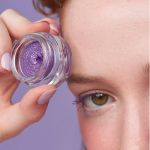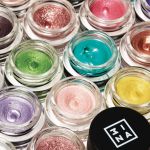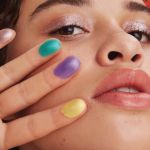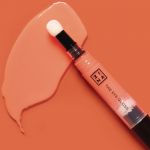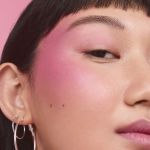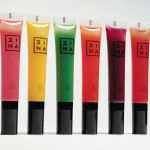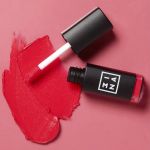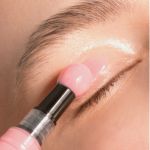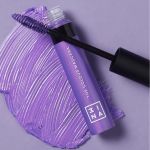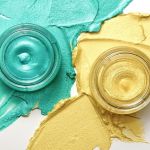 Ideal for the Gemini is 3INA. Written "3INA" but pronounced "mina", it is a 100% European brand, very young and colorful. Wearing make-up means having fun, experimenting and not taking yourself too seriously. You can't get more Gemini than this! Here are three products to try right away.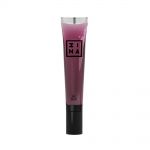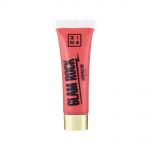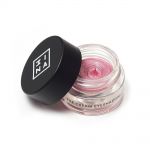 CANCER - SMASHBOX
Cancer is the sign of the Moon, sensitive, sweet and delicate. Cancer people are hopeless romantics and this is also reflected in the choice of clothing and, why not, also in make-up. Makeup is usually elaborate and very feminine. In the Cancer cosmetic bag, an eye pencil cannot be missing to emphasize her sweet look, a sparkling lipstick and a highlighter in shades of the moon.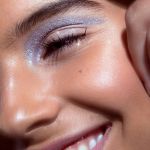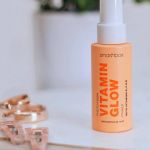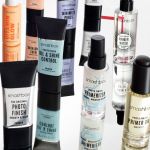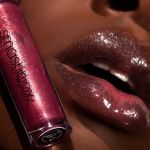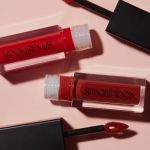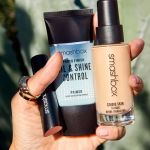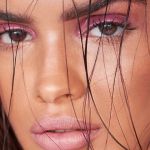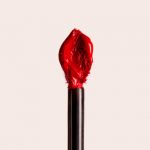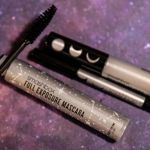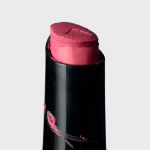 The perfect brand for this zodiac sign is Smashbox, an American cosmetics brand, which owes its fame to the incredible performance of its products, created to be used in photographic studios.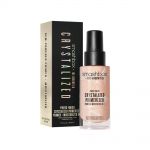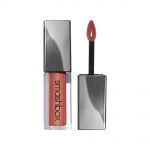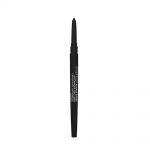 LEO - COVERFX
Born under the sign of Leo, you are the kings and queens of the zodiac. Ruled by the Sun, their life mission is to shine! It is a sensual, warm, energetic and courageous sign. The looks, as well as the make-up, are bold and bright, a Leo can never go unnoticed! The base is super shiny and is warmed by silky bronzers and blushes. The Leo must-have is the highlighter, to be used anywhere, even on the body.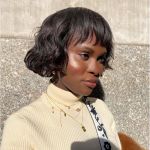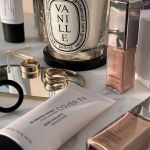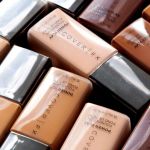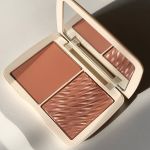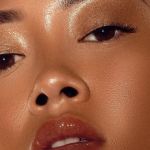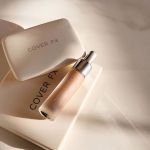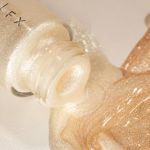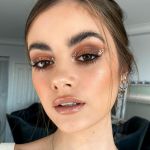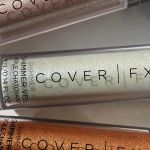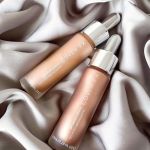 Perfect for the Leo is COVER FX, 100% vegan brand specializing in the formulation of super-performing cosmetics with selected clean ingredients. Below is a mini selection of products that will adapt perfectly to all Leos.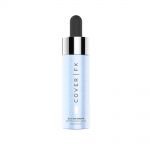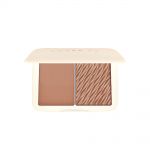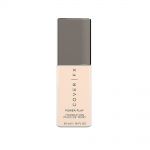 VIRGO - CLE COSMETICS
The sign of Virgo is pure perfectionism! Here the key word is elegance and naturalness. Virgo's always seek attention to detail, and that's what emerges in their make-up too. The trick is there, but it shouldn't be seen. They are big fans of the "no make-up effect". The complexion must be bright but super natural, the lips colored but not too bright. Excess is not for you, perfection definitely lies in the harmony of lights and colors.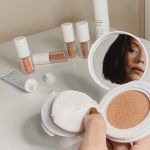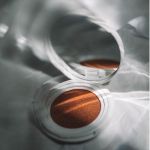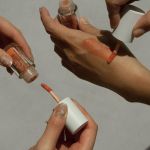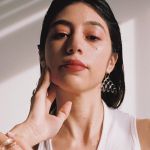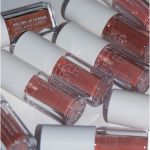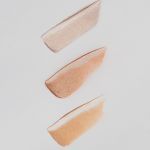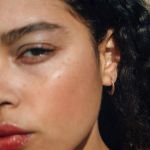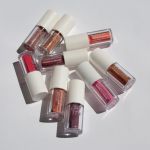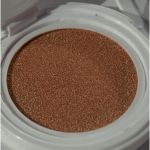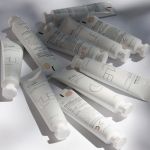 The perfect brand for all Virgo is CLE Cosmetics. The Korean brand bases its philosophy on ritual. Make up becomes a natural routine for everyone, using basic but not trivial products, with green and simple formulas. Here are some examples!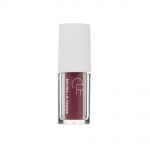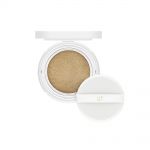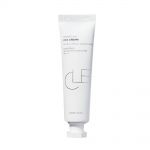 LIBRA - KOSAS
Libra is an earth sign ruled by Venus, the planet of beauty. Libra people are very charming, both in their ways and in their outlook on life. Constantly looking for beauty, but with natural and healthy methods. The perfect make-up for Libras is harmonious, elegant but also eccentric. Not only must the result be perfect, but the choice of cosmetics is of primary importance, especially for the raw materials used.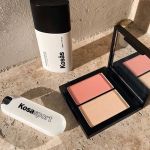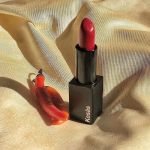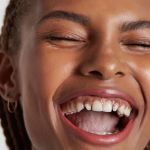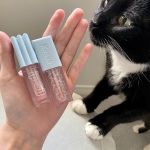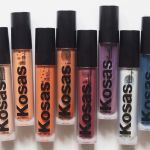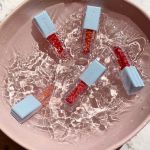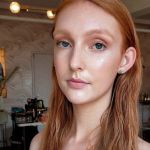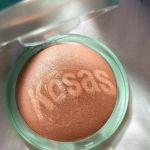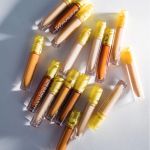 nss G-Club definitely recommend you dear Libras the brand KOSAS. Innovative and visionary brand of high performance cosmetics. The products are eco-friendly and formulated with prestigious botanical ingredients. Here a selection of three products to try immediately.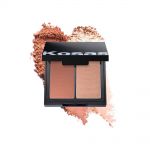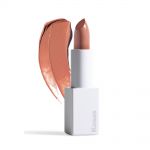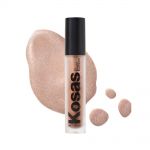 SCORPIO - PAT MCGRATH LABS
Scorpio is a water sign ruled by Pluto, the planet of the dark. Scorpio are intense, passionate and deep. Their gaze is mysterious and it is the eyes that need to be emphasized with make-up. Very long and very thick lashes, dramatic eyeliner and dark eyeshadows. The scorpion seduces you with its gaze. The lips are nude or shades of brown.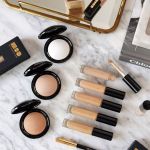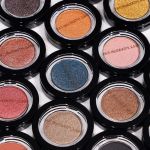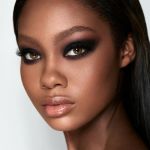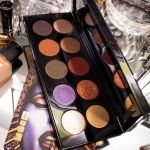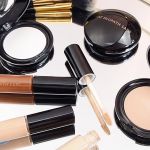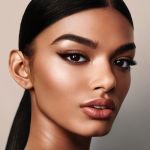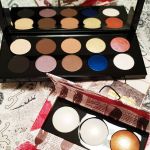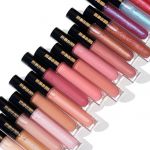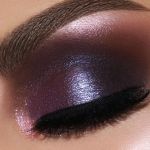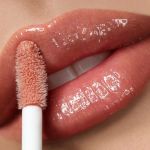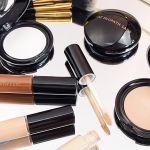 The ideal make-up brand for Scorpio is definitely Pat McGrath Labs! Brand created by the iconic British make-up artist, considered by far the most influential make-up artist in the world, having created and revisited trends every year. And here are the must-haves of the Scorpio.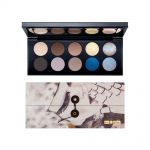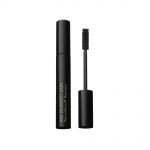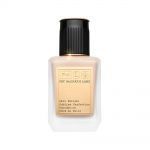 SAGITTARIUS - ERE PEREZ
Sagittarius is a fire sign ruled by Jupiter, the planet of luck. Philosophers, dreamers, optimists and travelers. Sagittarius people do not like to exaggerate, indeed they are very practical when it comes to make-up. They prefer a few products, easily usable with their fingertips and multitasking, so that they can easily be taken around the world on one of their incredible journeys. The base is light and luminous, made more colorful by touches caught on the cheeks and eyelids. Mascara is indispensable, but rigorously waterproof, perfect for their thousand adventures.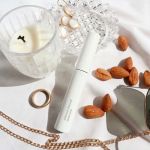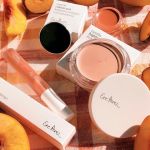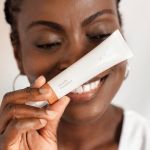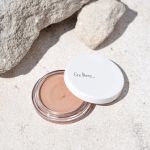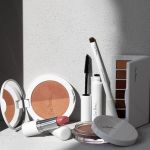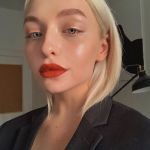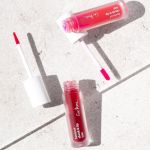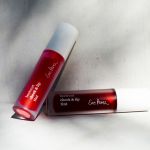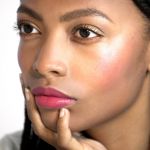 The brand for all Sagittarius is certainly Ere Perez, Australian brand of skincare and make-up. Ere Perez products are based on sustainable and ethical ingredients. Few products but complete, easy to use to make simple a natural gesture like that of putting on makeup. Let's find out which ones.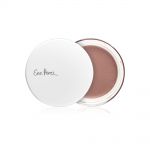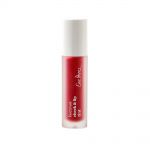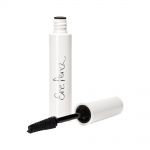 CAPRICORN - ILIA BEAUTY
Capricorn is an earth sign ruled by Saturn, the planet of discipline and responsibility. This is why Capricorn people are strict, control-loving and super-determined. Elegant, refined and endowed with great charm, Capricorns love to create classic make-up, linked to the colors of the earth, an element of this sign. The complexion is warm and light, the lips are subtly colored with shades of burgundy, burgundy and brown nude. The eyes can be defined with black eyeliner with silver pearls, to emphasize their intense gaze.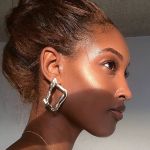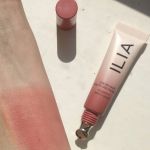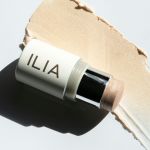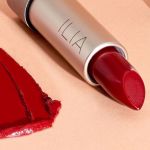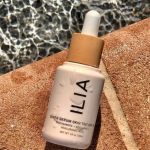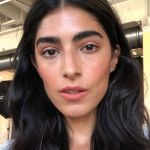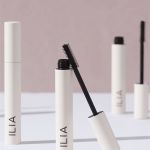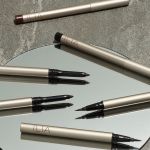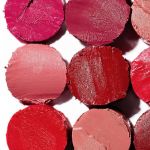 So the right choice for you, dear Capricorn, is ILIA Beauty! It is a clean & green make-up brand. The packaging is super elegant and is made from recycled aluminum. Each single product contains up to 85% of organic ingredients: a splendid and effective combination of natural pigments and super nutrients.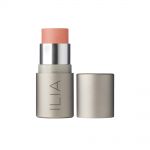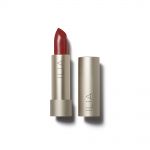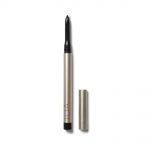 AQUARIUS - OHII
Aquarius people are eccentric, rebellious and super special. It is an air sign linked to Uranus, the planet of the unpredictable. Aquarius is a very adventurous, free and independent sign. She does not like to waste time superficially and also for this make-up must be simple, fun but impactful! The look is very important, always fresh and well highlighted. The complexion is radiant, made such by points of light studied ad hoc on the face.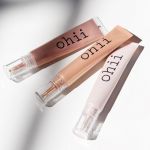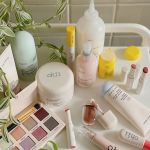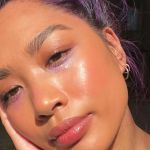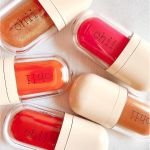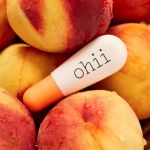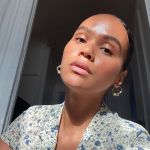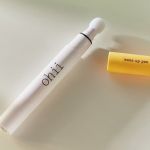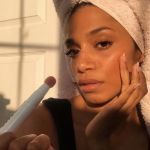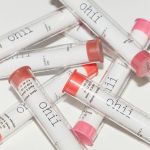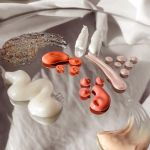 The ideal make up brand for l'Aquarius is OHII. It's a fresh and fun label, perfect for emphasizing your own unique natural beauty and not hiding it. Here are three original products that every Aquarius can no longer give up.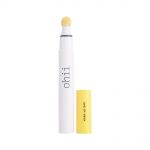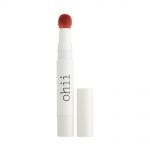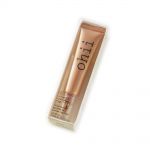 PISCES - FLORENCE BY MILLS
People born under the sign of Pisces are romantic, dreamy and very creative. It is a sign dominated by Neptune, the planet of dreams. Girls of this sign love to be perceived as the "baby girls" of the zodiac, sweet and ethereal. As for the make-up, the colors used are all pastel shades. Candy pink, lilac, mint green, canary yellow and light blue. The complexion is simple, made glossy by a cream blush. Lips sparkle with lightly tinted fruity lip glosses.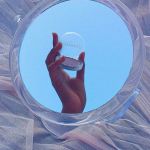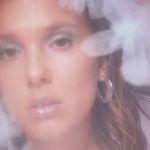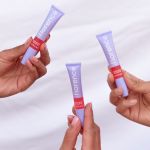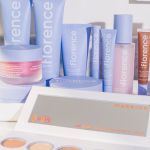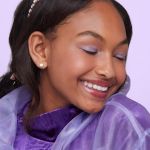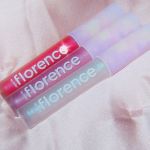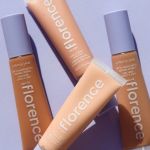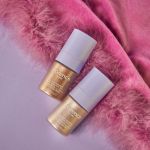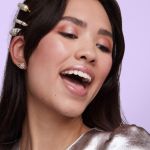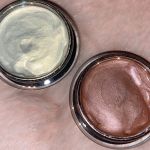 The perfect brand for this sign is in fact Florence By Mills! Make-up and skincare brand created by American actress Millie Bobby Brown. The products are all natural, fun and very easy to use.