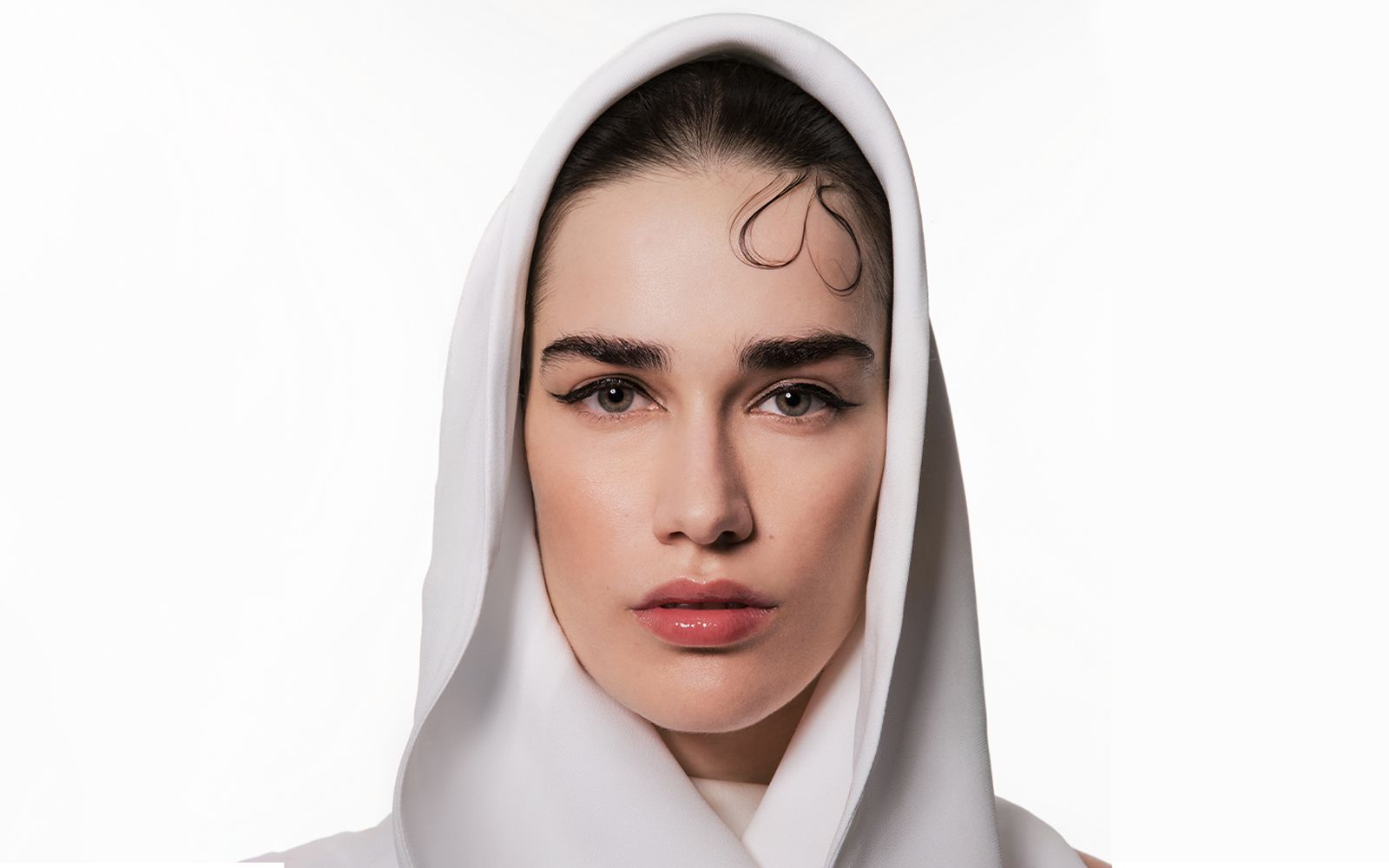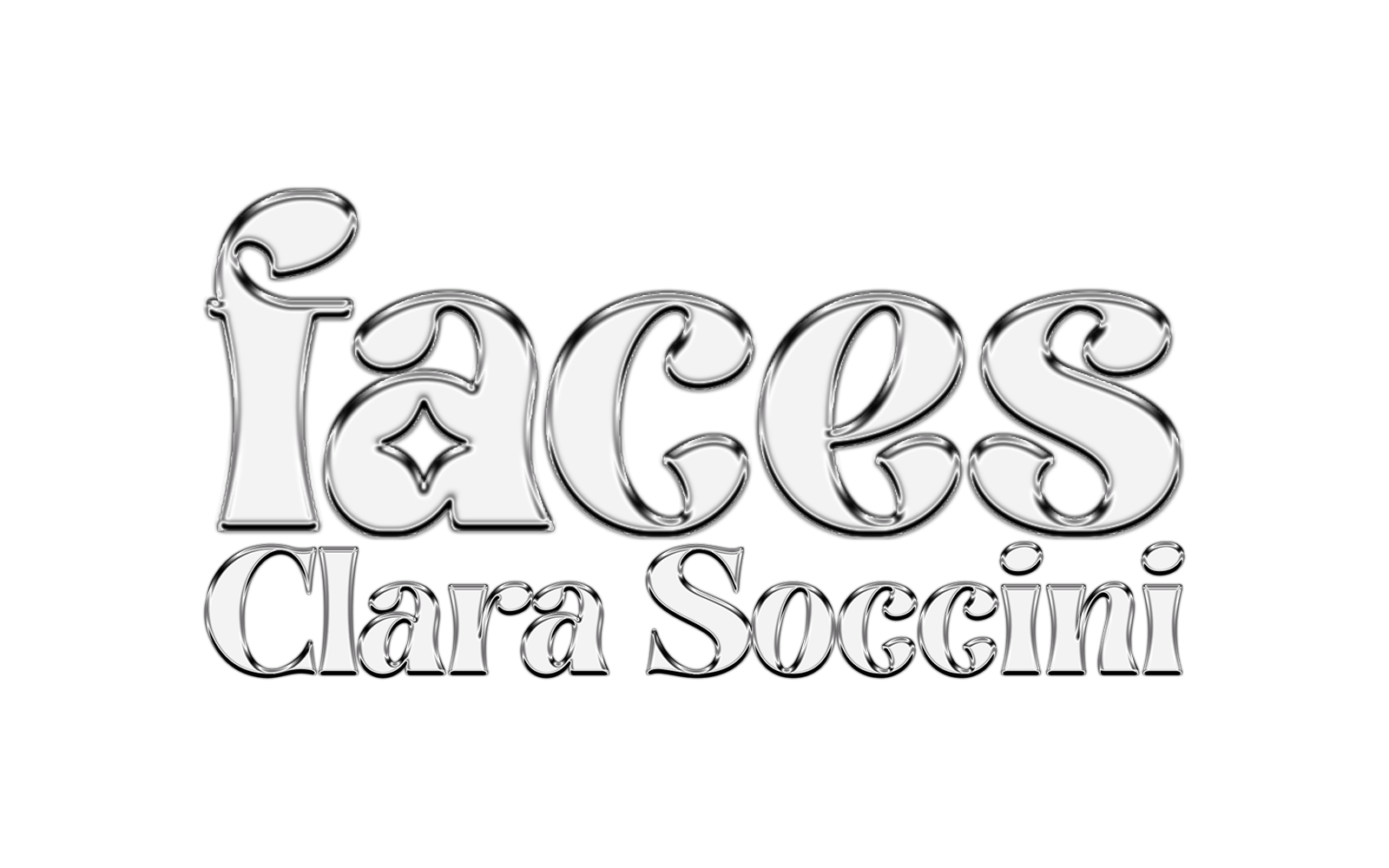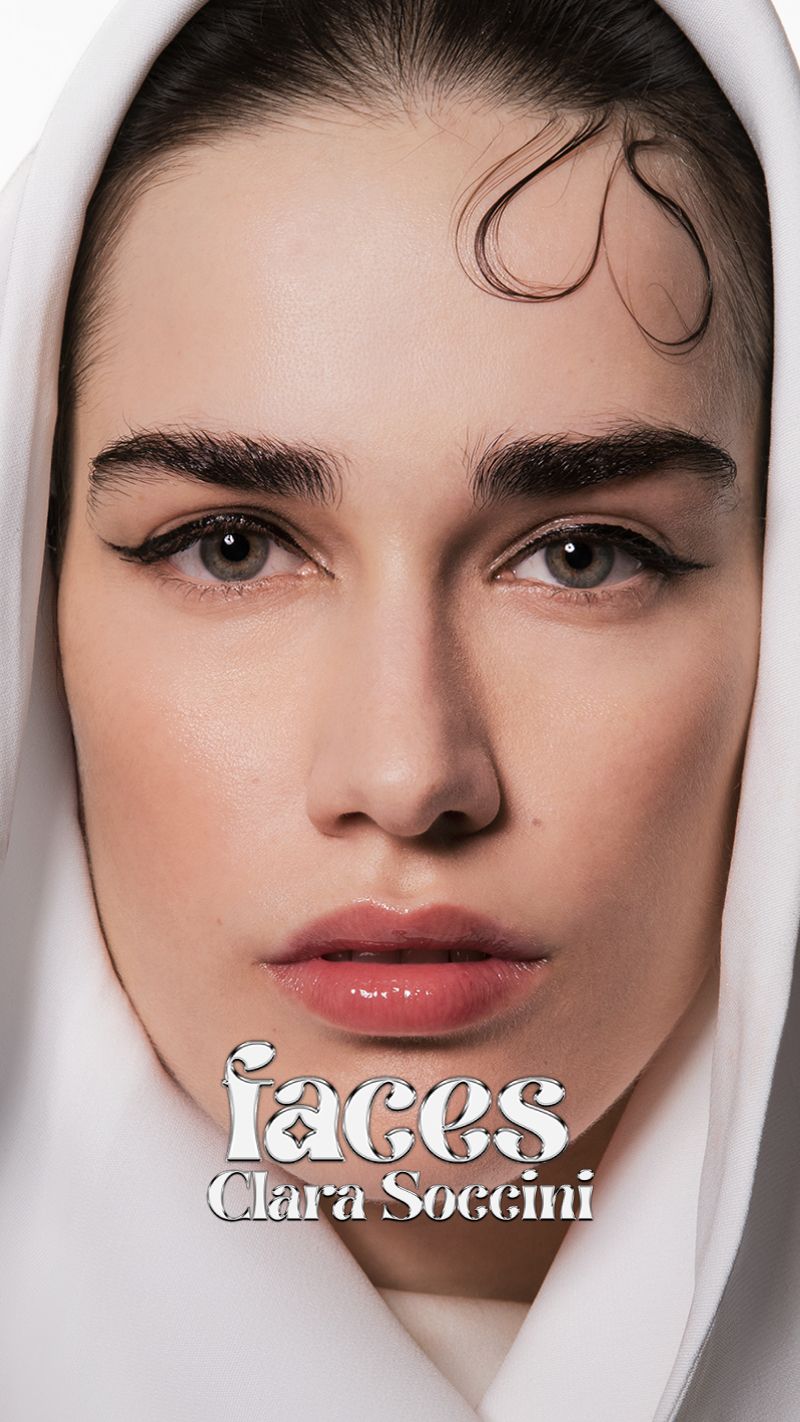 Smiling and expansive, Clara adjusts her mesh top as she sinks into the green chair in our recording room. She is born in '99 and is very tall. She looks tiny as she dips into the green velvet lawn, straightens up and looks at me. Clara Soccini is Origami all'Alba, CrazyJ, Mare Fuori, Varese, Milano and Gen Z, Clara above all and we remembered it together when we started talking. Her look, with a destroyed-effect jumper and parachute jeans, evokes a warrior who wants to make her way in the world she desires, the world of art. But to better understand this deep love, we have to take a step back, we have to put ourselves in the streets of a small village in Lombardy, imagine a house, a warm light and two children playing. «My first memory related to music is the baby bottle I uncorked as a child and used as a microphone while being filmed by my brother.» Her dream has always been to sing, and after the first ban in 2020 she found refuge in a studio to start making music, «then one day I got a call from Ivan Silvestrini, the director of Mare Fuori, telling me he was interested in having me as one of the leads in the third season, which will be CrazyJ.» Clara does not know it yet, but her song Origami at dawn, which premiered in the final episodes of Mare Fuori season 3, has been awarded a gold record. The single, which debuted at number 5 on Spotify Italy, is holding steady on Spotify Italy's charts several weeks after its release with more than 12 million streams. The song, written by Clara herself in collaboration with Matteo Paolillo and produced by Lolloflow, is about the intentional but equally painful end of a relationship and trying to preserve the goodness of those you love. «The song is about me in every way, but it's also about CrazyJ and Mare Fuori. It was a great experience, I'll always carry it with me and it opened up so many possibilities. There's a glimmer of hope in the lyrics, this light that's also kind of the meaning of Mare Fuori, which is to never give up.»
Before Origami all'alba was Il tempo delle mele, as the cover of the song suggests. The lyrics are inspired by Claude Pinoteau's film, an indelible icon of the 1980s that manages to describe a transitional phase from childhood to adulthood after the dictates and neon aesthetics of those years. «My personal tempo delle mele is when I was little. The carefree attitude I still have today and growing up made me approach reality differently.» A reality that, in a short space of time, got Clara thinking about the power of music and the expressiveness that this art, this medium, can bring to a generation that, above all, feels the need to express itself. «It's beautiful because I can express myself 100 per cent. I want to make people feel better understood and less alone. My music is personal because I put everything I experience into it. As difficult as it is, I also like to tell what I see from the outside, like other people's situations and stories.»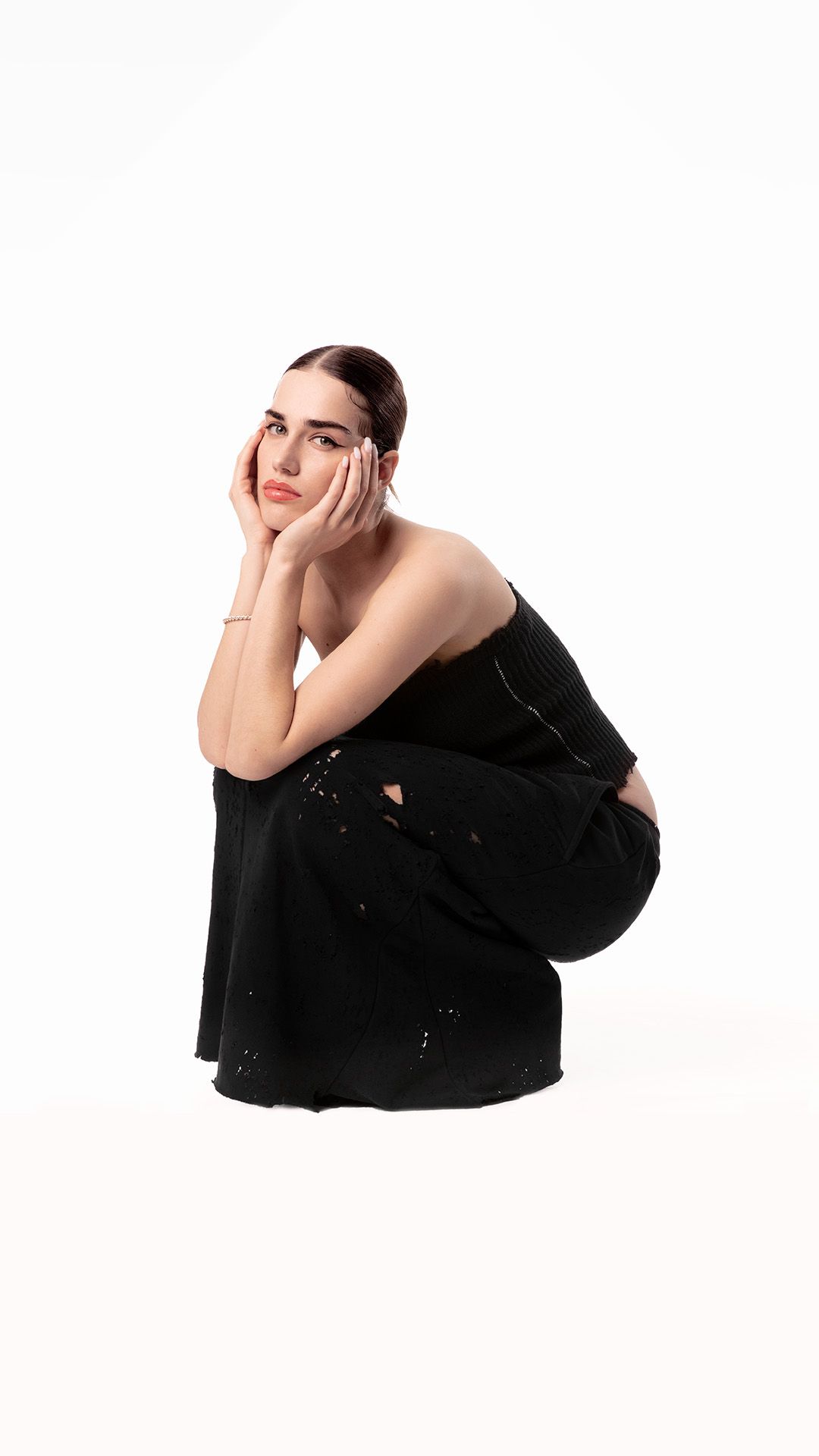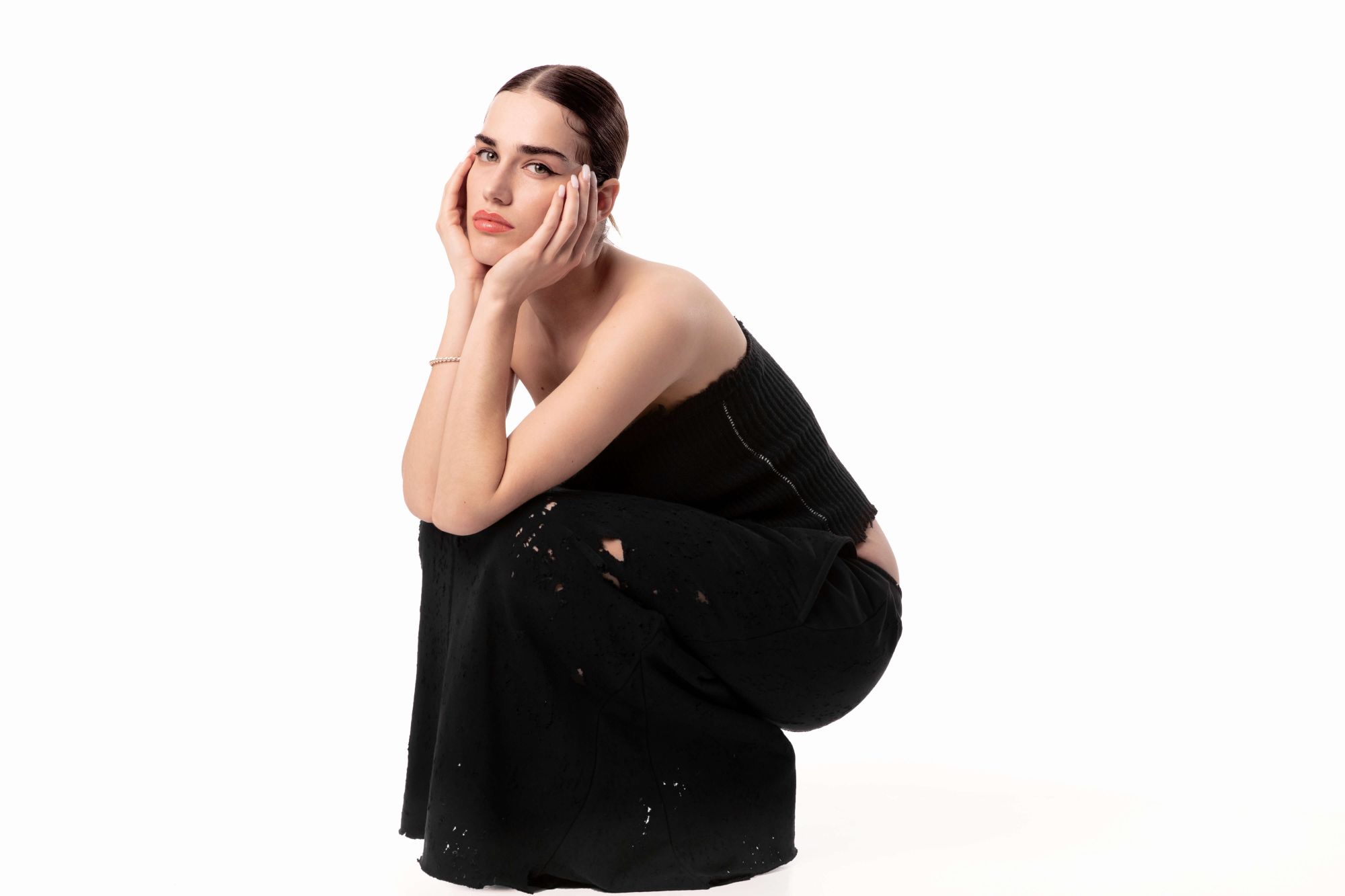 «I want to make people feel more understood and less alone. My music is personal because I put everything I live into it. As difficult as it is, I also like to tell what I see from the outside, like other people's situations and stories.»
Even though the Mare Fuori experience has made her known to a wider audience, Clara finds her true essence, her very own sound, in music. And it is in one particular sound that the singer-songwriter is most reflected. «I find myself very often in the piano, which is an instrument more than a sound, because I think it's a great accompaniment for stories and always creates the right atmosphere for any kind of situation. Also, it can reach higher notes and lower notes, just like me, sometimes up and down.» (laughs) She describes herself as a freak and when asked to think about how she expresses her style, Clara says: «My style is kind of crazy, it's very real. As it comes, so it comes. I am very relaxed,» she says, pointing to a pair of Andrea Adamo trousers. «I love trousers that beg a little bit, they are the piece I can not do without. I think fashion, like music, is a way of expression. It also gives information about a person's mood. If I wear a sweatshirt, it often means I am a little sad. Certainly it can also be a reflection of how the person is inside.» Clara is a breath of fresh air in the room, she is sincere and above all honest: «I would love to tell you something cool, like a ritual I do before I perform, but I do not have it. I definitely always have a lot of adrenaline first and then I take a breath and say to myself, 'Done, it's nice'.»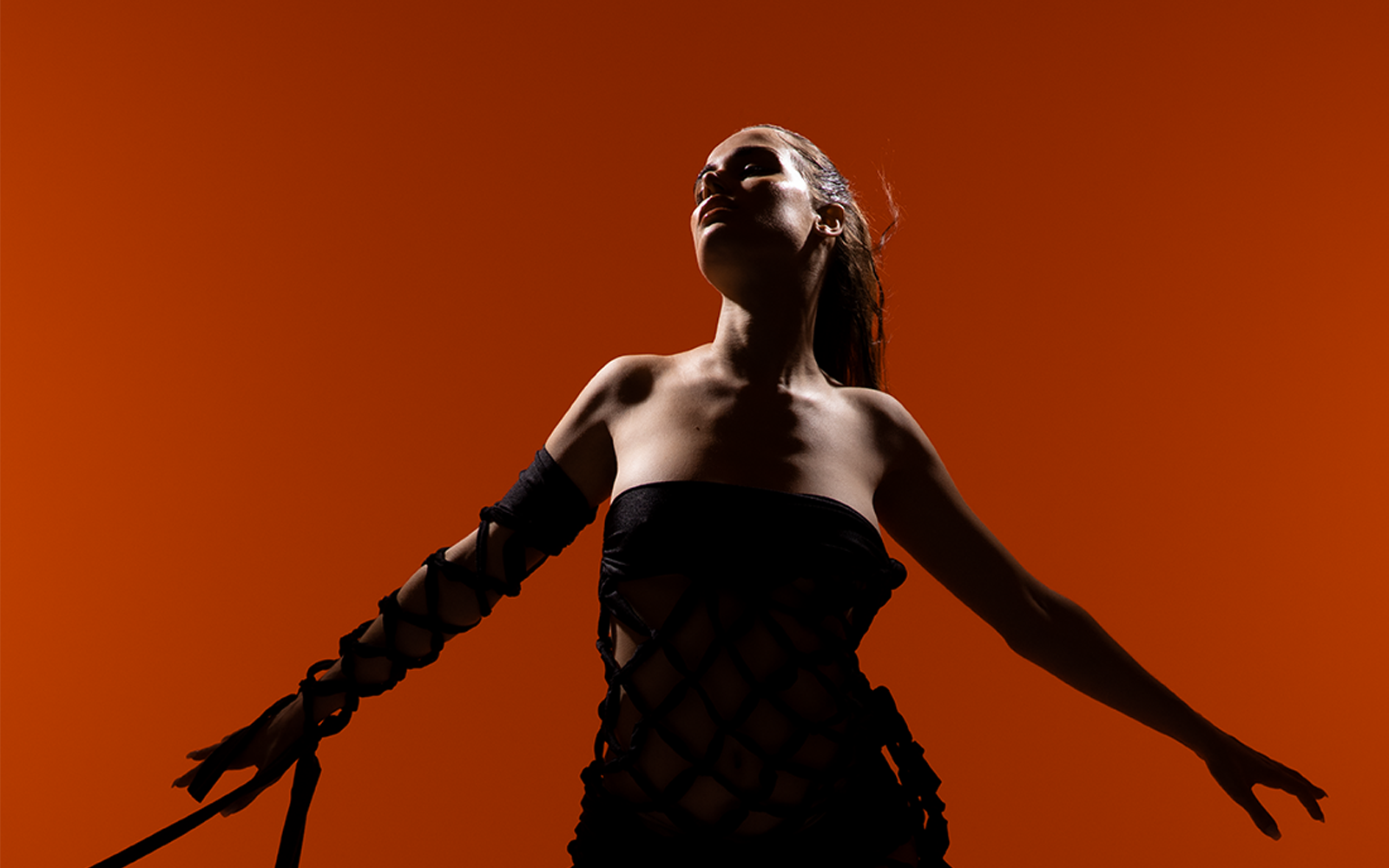 1st Look:
Full look SALVATORE FERRAGAMO.
2nd Look:
Top and skirt MM6.
Bracelet NITA JEWELS.
3rd Look:
Full look THE ATTICO.
Beauty Look
Face:
Foundation MAC "face and body".
CHARLOTTE TILBURY magic trio, Hollywood Contour Wand Medium.
NEVE Cosmetics Blush Garden Rose.
MAC COSMETICS Clear Gloss.
MULAC B.F.F. Hydrating Pressed Powder.
Lips:
e.l.f. Cosmetics Bite-size Lip Balm.
r.e.m Beauty Utmost Importance Lip Gloss.
NABLA Close-Up Lip Shaper Matita Labbra nude #5.
Eyes:
KVD BEAUTY Ink Liner - Eyeliner.
Hair:
TIGI BED HEAD Superstar Queen for a Day Spray.
BUMBLE AND BUMBLE Bb.Gel.